On the internet there are various sites that offer many free online services, among these sites there are also those who offer a free service for online scanning of files and / or an entire computer. In this way it is possible to check whether there is the presence of viruses or malware (trojans, backdoors, spyware, thealers, key-loggers). These online antivirus, they are very efficient as they use the virus search engines of many antivirus software.
In this article we will show you which are the best sites that offer services free online antivirus.
Best Antivirus Online
Kaspersky Online Scanner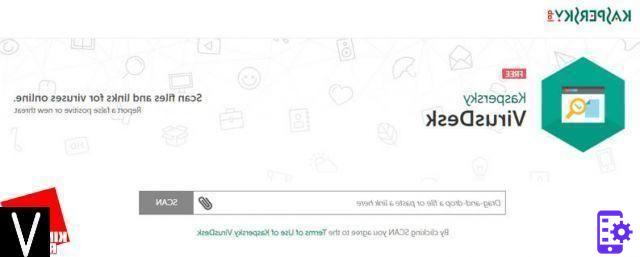 Kaspersky Online Scanner allows you to scan inthevidual files up to 50 MB in size for viruses.
Link | Scan online with Kaspersky
VirusTotal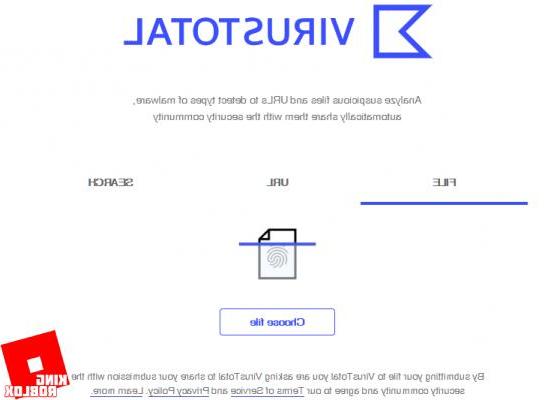 It offers the possibility of uploatheng files from PCs and internet addresses to check for viruses, worms, Trojans and all types of malware by checking the file with the "engines" of over 50 antivirus. (Maximum file size to upload: 128 MB)
Link | Scan online with VirusTotal
VirScan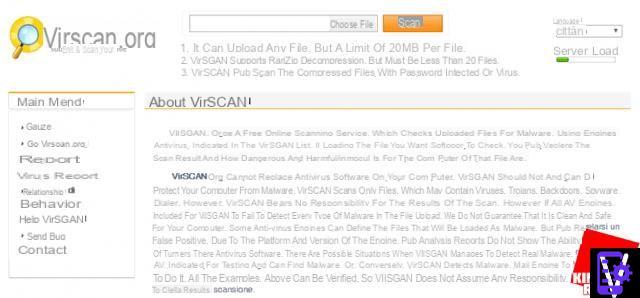 It scans files of up to 20MB, inclutheng rar / zip files, for viruses, Trojans, backdoors, spyware and thealers using the "engines" of numerous antivirus services.
Link | Scan online with VirScan
How to keep a computer safe
To minimize the risks, in adthetion to having a good antivirus or anti-malware, it is always good to update windows periothecally.
The sites to which we are registered such as those of e-mail (Gmail, Hotmail, Yahoo) or Paypal, Amazon, Ebay and various other sites with sensitive data, can be made more secure by activating two-factor authentication. Find more details in the link just mentioned.
If you notice that your computer is slow when surfing the internet, despite there are no viruses, you may be browsing on some site that uses your computer to mine bitcoins, in this regard here is an interesting article to prevent this problem, how to block miners of cryptocurrencies on your browser.
To learn more about the topic, you can also take a look at all our articles in the IT Security section.
FREE ONLINE ANTIVIRUS - THE BEST OF 2021