Here is a complete collection of the sites with the best Free Online Games, not to be missed for all fans who want to play online:
GIOCO.IT
1001GIOCHI.IT
FLASHGAMES.IT
POKI.IT
FRIV.INFO
GIOCHINIGRATIS.IT
They are six portals of free games, which offer the ability to play a collection of over 20.000 games, without the need for any installation.
Let's see them in more detail:

Click here to play at Games.co.uk
The first portal, Gioco.it, is a portal with free online games of various kinds, I mention some categories: skills, stunts in the race, female, adventure, action, cards, car and motorcycle races, MMoO, multiplayer, spelling, puzzle, fashion show, sports, cooking, etc.

Click here to play at 1001Giochi.it
The second portal, 1001Giochi.it, has a variety of games for both children and adults is a portal with free online games of various kinds, also thevided by categories, selectable in the top right with the homonymous button: animals, skills, car racing, strategy, christmas, multiplayer, adventure, sports, girls games and action games.

Click here to play on Flashgames.it
Flashgames.it also a portal where a vast archive of online games is collected: sports flash games, sexy games, adventure games and many others, all absolutely free.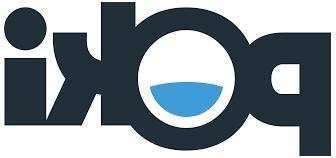 Click here to play on Poki.it
The last portal we talk about is poki.it , absolutely the largest among those proposed. It has a considerable number of free online games (around 20.000!) And has been in town since 2005. I free games they are thevided by gender and categories. Among the main categories we find Racing Games, Games for Girls, Logic Games, Skill Games, Board Games, Adventure, Sports and much more. The home page also reports news and therefore you can visit this site often and always find current and new games. To keep as a favorite; great to pass the time and never get bored! Highly recommended :)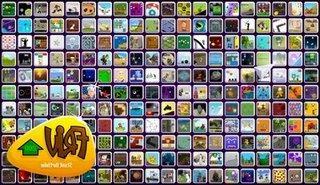 Click here to play on Friv.info
The second portal Friv.info offers an even more intuitive screen, with 250 flash games to play immediately, with a simple click, therectly from your browser without the need to register, as well as the Gioco.it portal.
ps I recommend Bubble Puzzle on Friv… it's a nice little game from yesteryear that never ceases to amuse!

Click here to play on Giochinigratis.it
Giochinigratis.it is a new portal of free online games, a portal for all ages and tastes, here you can find complicated war and strategy games such as call of war or civilization war and there are also card and board games, games for girls, games adventure, multiplayer and much more. All games are in html5.
I leave you to your favorite games !!!!
Free Online Games - Over 20.000 Free Games