The Korean company Samsung seems to want to take an example from Apple e Huawei, abandoning the classic nomenclature followed so far. Galaxy S11 may never see the light, what then will be the name of the future top of the range?
Read also - Realme X2 Pro review: what a surprise!
Galaxy S11: Samsung changes course
Changes are always pleasing, and often serve to rejuvenate and bring freshness to even well-established smartphone line-ups. It happened with Huawei, with the lucky ones P and Mate series, and recently also at home Apple, with the release of iPhone 11. And in both cases, this maneuver was successful.
Apparently also Samsung has decided to follow the trend, thanks to the arrival of a new decade with the 2020. In fact, the tweet of a well-known leaker, @UniverseIce. In the tweet he tells us about the jump of ten, the new top of the Korean range should in fact be called Galaxy S20. But that is not all. The future S20 would have been, with the old nomenclature, Galaxy S11e. To accompany him, we will have S20 + (corresponding to S11) ed S20 Ultra (o Pro) instead of S11 +.
S11e → S20 ✔
S11→ S20+ ✔
S11+ → S20 Ultra ⁇
"Ultra" is just one of the possibilities, there are other options, to be confirmed,and What word do you think is best?
- Ice universe (@UniverseIce) December 31, 2019
This change of name will get, for example, the result of not making the E model perceive as a cheap version of the top of the range. A few months ago the same thing happened with iPhone "XR 2" which became iPhone 11. At the same time, the wording Incredibly o For it will also make us perceive a higher quality and "justify" the higher price of the flagship device.
We could also expect, in the future, a change in the Note series, which 3 years ago had aligned with the S series.
How much is missing?
We will probably only find out the truth at the event Unpacked, which will be held in about two months just before the Mobile World Congress in Barcelona. In the meantime, again by various leakers, numerous details have emerged on one of the three S20 models, including a rendering.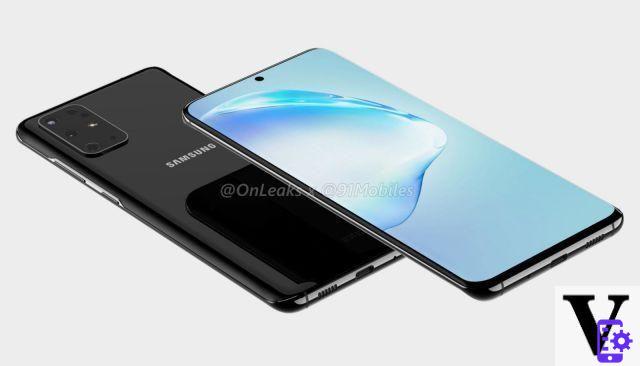 Later we should find the famous new Samsung home sensor from ben 108 megapixel (seen his Xiaomi Mi Note 10), a 5x telephoto lens from 48 megapixel and for sure a wide angle and a tof sensor.
There are also rumors about one new feature particularly dedicated to night photos and a module 5G now inserted by default on the plus and ultra / pro models.
We just have to wait, but the hype is very high!
TagsSamsung Samsung Galaxy S11 Samsung Galaxy S20 Galaxy S11 will not be done: name change for the top of the Samsung range?