Why look at it is the new Tech Princess column, edited by Mattia Chiappani and Veronica Lorenzini, in which they reveal why you should watch a certain TV series. The series, or rather, the chosen Korean drama of the day is Goblin (Sseulsseulhago challanhasin - Dokkaebi), also known as Guardian: The Lonely and Great God, K-Drama available on Rakuten Viki streaming platform for free.
Goblin, the great God: why look at it?
Goblin: a complete and balanced drama
An engaging storyline and an avalanche of emotions
So why should you watch the Goblin TV series?
Goblin, the great God: why look at it?
Please friends, you can finally express your happiness: our loved ones Korean TV series they have returned to delight us. Today I want to tell you about Goblin, one of the best, and most viewed, K-Drama in history (I didn't say it, I swear it is, but if you have any doubts check here).
The plot
The series introduces us Kim Shin, a general during the Goryeo dynasty that dominated Korea from the year 918 to 1392. The man, due to a rash gesture against his own king, ends up putting his army and his family in danger.
On the verge of death, the general appeals to God listening to his last prayer. He gives him a gift that is also a curse. Kim Shin will come back to life, but as a dokkaebi, famous creature legendary e benevolent of Korean mythology and folklore.
READ ALSO: Why watch it? All our suggestions
Man will therefore be immortal and, along his path, he will find people close to him, reincarnated in the body of other human beings. Each time, however, he will be forced to say goodbye to them, living in complete solitude. At the same time, the dokkaebi will also have to protect souls of human beings.
To end his unwanted immortality, which causes him pain and suffering, Kim Shin will have to find his human bride. That is the only person capable of free his soul and remove the sword embedded in his chest, finally giving him peace.
After nearly 1000 years spent in solitude, Kim Shin meets Ji Eun-tak, a senior high school student who claims to be his bride.
Kim Shin, in addition to having to deal with the young Eun-tak, finds himself being a roommate of the Cupo Mietitore, who takes over his residence through a bogus contract. The fate of these characters is intertwined with that of Kim Sunny, owner of the chicken restaurant where Eun-tak works.
Goblin is a respectable series and offers us 16 episodes of an hour and a half, practically the same length as a Disney movie. This however is one of its strengths and I'll explain immediately why.
Goblin: a complete and balanced drama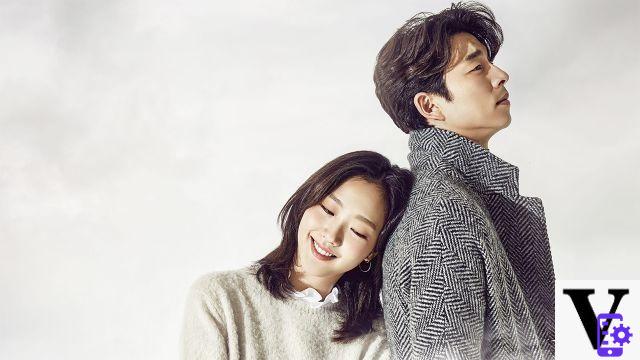 Like almost everything in my life, I started Goblin: The Lonely and Great God by accident. I was curious to see something different with more historical elements and this k-drama seemed to me the most suitable: moreover there was an actor present that I had already seen in other programs so, watching it, I felt a bit at home.
I believe it is the most complete TV series I've ever seen so far. It really has it all: historical references and Korean folklore, real and sentimental characters, comedy, sadness and pain, happiness, love. It almost looks like a cauldron in which, episode after episode, you put on a bit of everything and in the end something comes out of it masterly.
The first approach we have with this series concerns the historical part, which will continue to always be present in the form of explanatory flashbacks throughout the season. I enjoyed it wholeheartedly the balance of each event: every single moment, explanation and event are balanced.
THEattention to detail surprised everyone, even the same Korean countrymen who revealed how much this drama was true to customs and at historical settings of the Goryeo period. So the speech I made to you a few weeks ago returns, that is "learning by watching a TV series". Of course, my historical knowledge of ancient Korea is not comparable to that of someone who has actually studied the subject.
However, I can say that I have come closer than usual to that ancient and fascinating side. Usually the story can be boring: here, in this series, it's anything but. I also appreciated the presence of the Korean folklore and the figure of the Grim Reaper, certainly one of the most successful characters ever.
In addition to the historical side, which explains Kim Shin's life and what happened, we also have the current side. Our Goblin lives in the present day and it is interesting to see how he managed to adapt to current technologies - that is, yes, let's say he tries here.
At the same time the dokkaebi gets to know Ji Eun-tak, a young girl who brings back a little fresh air in his life. The girl has faced many difficulties in the course of her life and meeting Kim Shin makes her understand that, in a sense, those difficult times did something. As you can imagine the meeting between the two is not accidental, it is the destination.
Fate, however, can be extremely painful at times.
An engaging storyline and an avalanche of emotions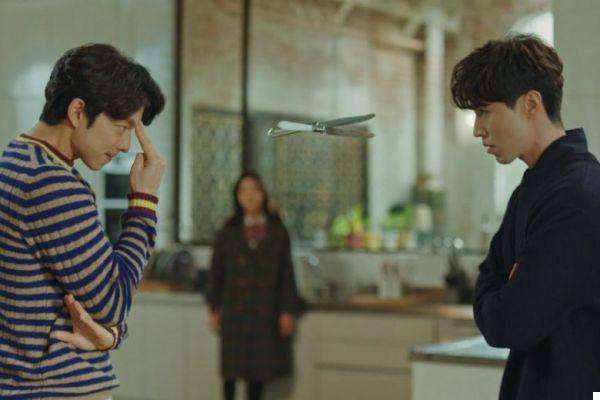 The balance that this series boasts is a winning element. We have moments of extreme pain, of heartbreaking discoveries e lack of strength: often the earth trembles under the feet of our protagonists who find it hard to keep up. In a way, your sofa or chair will shake too, especially if you're a type empaths like me.
These episodes, however, are also accompanied by comic moments e fools, extremely useful to heal us from those situations that have left us speechless. Goblin also boasts numerous twists, many of which will leave you perplexed for a few weeks. Let's say that in some respects it requires one high emotional strength e forte.
Do you want to know a secret? I haven't finished it yet. Exactly, I've only been missing one episode for about two months and I still can't look at it, I don't feel psychologically ready to face it, to say goodbye to these characters so real and close to me.
I have said it several times and I will not stop repeating it: Koreans have a gift, they are almost gods of TV series.
Although I haven't finished the series yet, I still have the knowledge to tell you to watch it. I swear, I'm not going to put a gun to your head - can I bribe you with cookies? -. Seriously, we can say that Goblin is the progenitor of Korean k-dramas: once this series has been tackled, the others will be a walk (maybe, I can't say for sure yet).
The characters have strong personalities, a story behind it well defined e realized and the way each of them intertwines with that of another character is shocking. In a way it's like going on a journey, a long 16-episode journey into the lives of these characters that we will love. Moreover, the colonna sonora is another point in favor of the series.
The more time passes, the more I realize that Korean is really a language gentle e Dolce. So hearing different songs, suitable for that precise moment, I think can make you happy, just like it happens to me.
So why should you watch the Goblin TV series?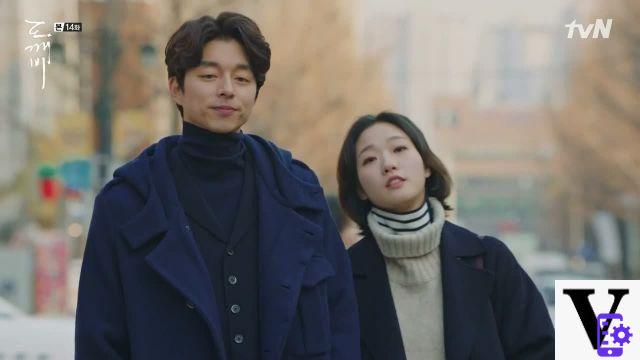 Everybody likes love stories dictated by fate. "It is destiny that they will be together, no matter how many obstacles they will find in front of them: they will be together, that's how it is." This is the phrase that I repeated to myself throughout the series and that I will repeat to myself during the last episodeprobably tonight.
But these stories don't always bring joy and happiness. Ultimately, however, we don't care much: we look at them all the same because they make us try strong feelings.
Goblin is a TV series featuring a long plot, detailed and that it does not leave useless question marks in the viewer's mind. Everything comes shown e explained in a clear, direct and concise way - perhaps even too direct, to be honest.
We will know phenomenal characters. Yes, I say we will know because it is like really meeting them, the only difference is that we can't shake their hand but these days it's better this way. Each of them has a story and will tell it to us with calm, without too many words and al right moment.
Combining legend and folklore with current life today was one brilliant idea e very interesting. You will remain glued to the screen of your PC or your TV, a story like that it is not found every day and it is almost more unique than rare.
Get ready for this intense journey that will make you laugh, cry, be amazed and also make you fall in love.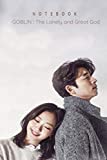 GOBLIN The Lonely and Great God NOTEBOOK :...
FANCLUB, ASIANDRAMA (Author)
7,27 EUR Buy on Amazon TagsGoblin kdrama Why watch Korean TV series Viki.com Goblin, the lonely and shining God, the South Korean TV series - Why watch it?