Google introduced a new feature that points to protect user privacy allowing the automatic deletion of the search history. The new function introduced by Google had been anticipated in recent weeks and will gradually arrive on all the company's search platforms. Currently, the feature is only available for iOS users.
Google allows automatic deletion of search history every 15 minutes
With this new feature, users will be able to set the automatic deletion of the search history of the last 15 minutes. This functionality is available, for the moment, to users iOS but it will arrive over the next few months (in any case within the year) for users as well Android. At the moment, there is no information regarding the desktop version where it is possible to set automatic deletion every three months. News in this sense should arrive soon.
An alternative to browsing incognito
This new feature aims to represent an alternative to browsing incognito as well as a choice for users who do not want to provide their navigation data to the algorithm. Note that Google plans to introduce a password to access the search history.
In addition, to maximize the protection of users' privacy and data, Google is encouraging its users to use and features Privacy Control and Security Control. In the near future, Google's search services will be enriched with additional features designed to protect user information.
READ ALSO: The French Antitrust fines Google for 500 million euros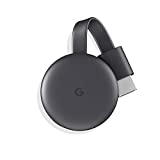 Google Chromecast, Anthracite Gray. Kick off the ...
All in one place. Watch movies, shows, live TV, YouTube and photos streaming to your TV from all devices ...
Stream from your phone to TV. Just a moment. Plug Chromecast into power outlet and port ...
Compatible with streaming apps you already use. Watch TV shows, movies, videos, songs, games, sports and more ...
39,00 EUR Buy on Amazon Tagsgoogle Google allows you to clear the search history of the last 15 minutes