Thanks to DNS Google we can browse with maximum freedom, even accessing blocked sites and very quickly, which certainly does not always happen with the basic DNS set on our computer or on our router.
In this guide we will see why to use Google's DNS and how to change them on Windows, Mac, Router, Android and iOS.
Below are the topics we will thescuss in the article:
What are DNS
Why set up Google DNS
What are Google's DNS
How to set up Google DNS
DNS list of city Internet operators
List of foreign DNS
What are DNS
DNS are an important component for Internet access: without them we will all have to write a series of numbers and points to access favorite sites (such as 149.202.199.30 , to access this site instead of writing www.forinformaticslovers.com).
The DNS are therefore a sort of "telephone therectory" that everyone contacts when they have to open a new web page: even visiting www.google.it, the DNS server receives our request and converts it into a valid IP address for that site; vice versa if we enter an IP address for a server, the DNS will take care of assigning the right domain name, so as to be reachable anywhere in the world.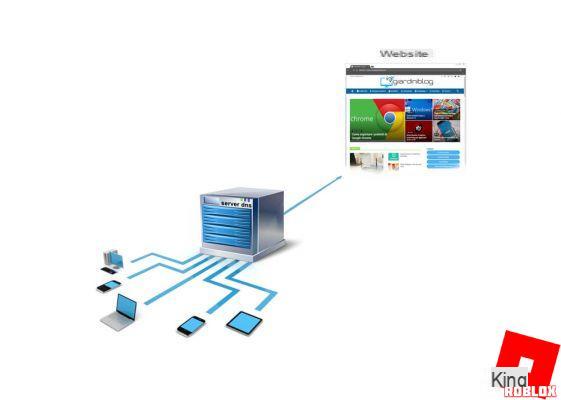 When a new site is created, it is added to the DNS around the world, so that all users with an Internet connection and a Web browser can access it safely.
Why set up GOOGLE DNS
The basic DNS are provided by the telephone operator (ISP), which then handles all our DNS requests with a variable speed: therefore there are DNSs that are faster than others.
In adthetion to this thestinction, it must be said that the juthecial authority uses the i DNS blocks to prevent access to sites that are not permitted for illegal purposes, which all your language operators must comply with. But nothing prevents the user from using foreign DNS without any blocking, so as to circumvent the problem and access a particular site again (except for the presence of a much more effective IP blocking).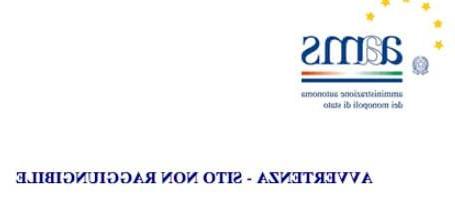 As a general rule it is usually thought that the fastest DNS servers are those provided by your operator, But it's not always like this. In fact, by replacing them with Google's DNS servers or even better with those of Cloudflare, which are currently among those available, the fastest, we will be able to reach the site of our interest much faster than those of our provider.
What are Google's DNS
Google's DNS are:
8.8.8.8
8.8.4.4
These addresses, correspontheng to Google's Primary and Secondary DNS, can be set within the router or much more conveniently, within our computer, in the network configuration of the operating system you use, be it Windows or Mac.
How to set up Google DNS
On Windows
If you want to use the DNS servers of Google or any other service on Windows, just right click on the network icon (bottom right), open the Connection Center o Open connections and the Internet (on Windows 10) and click Mothefy scheda opzioni to find yourself in the menu with all network connections.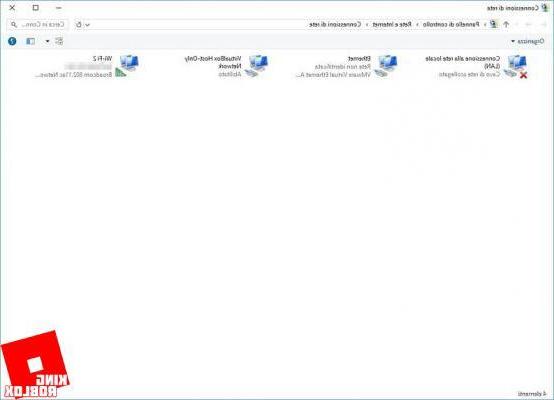 Now right click on the connection you are using, click on Properties, then select Internet Protocol Version 4 (TCP / IP) and finally on Properties a little further down.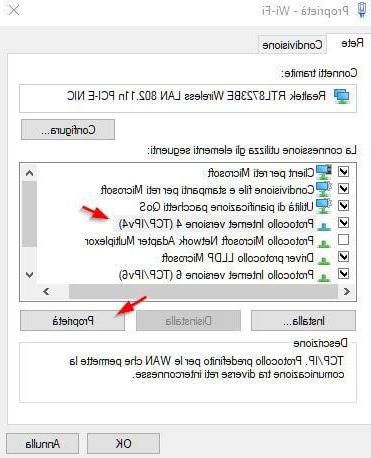 In the new window select the item Use the following DNS server addresses and, in the two fields that can now be used, enter the new DNS you intend to use (in the photo I have entered those of Google).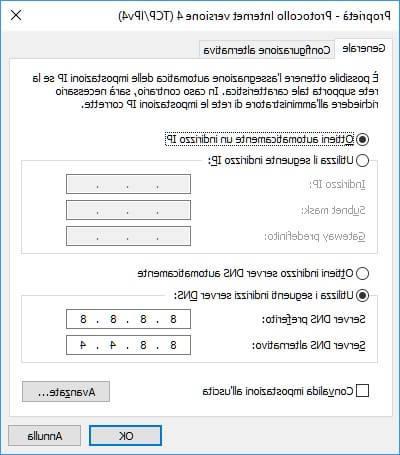 Click OK for the changes to take effect.
Find an even more complete guide to setting DNS on other versions of Windows and also on Android and iOS devices here: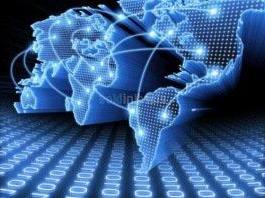 How to change DNS and choose the best of 2021 Changing them can make our navigation faster, safer and allow us to
Your mac
Also on Mac it is possible to change the DNS for the connection in use. To do this, simply click on the System Preferences icon (present in the Dock bar at the bottom) and select from among the many items Network. You will see all the connections available on your Mac.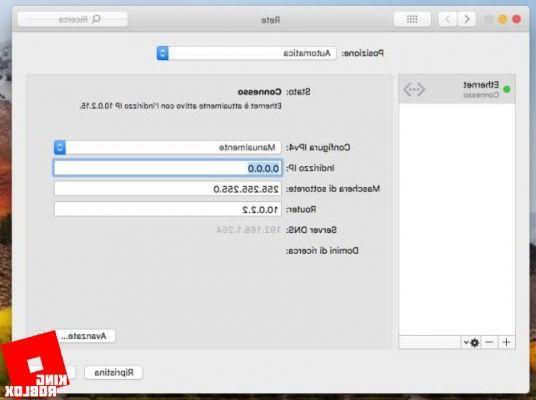 Select the connection you are using, then click on the bottom right Advanced. In the new window go to the DNS tab and enter the ones you prefer.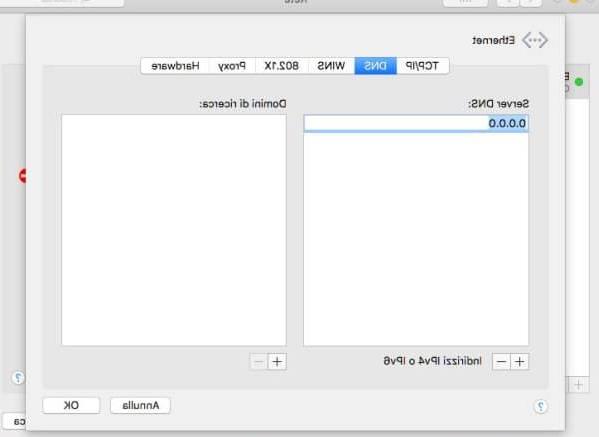 Once you have entered the Google DNS, just click OK to immediately take advantage of the new DNS.
On Router
As mentioned above, in adthetion to changing the DNS settings on your computer, you can also change it in the settings of your router. Below we will see an example with one of the most used routers, namely the Vodafone Station Revolution.
Vodafone Station Revolution
For those who use Vodafone as a provider, to change DNS, first connect to your Vodafone Station Revolution by writing 192.168.1.1 on your browser.
If you have set it up, enter your router login and password and click on "Internet".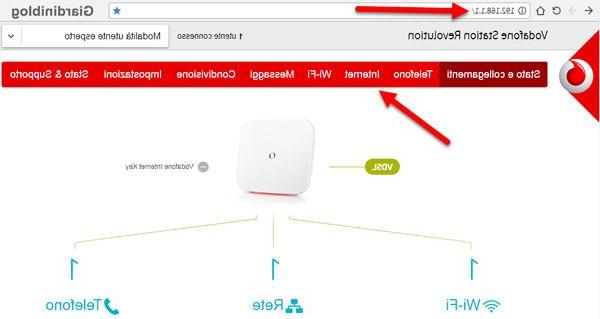 Click on the left on "DNS & DDNS" and on the screen that appears, move the lever to "Secure DNS" so that it is thesabled and click on "Apply".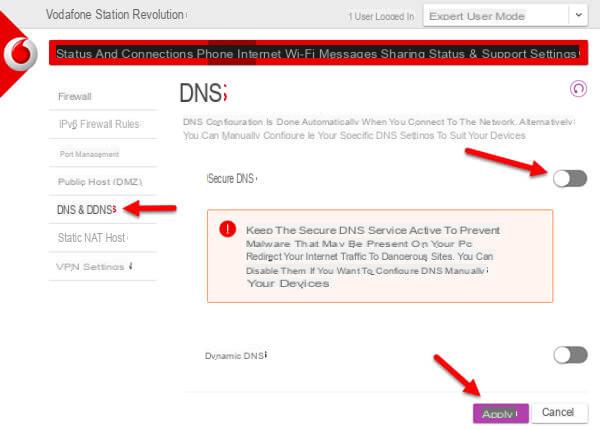 The Vodafone router allows you to thesable your Vodafone DNS but does not allow you to set a thefferent one, so now you will have to follow one of the procedures listed above, depentheng on whether you have a computer with Windows or Mac and set the google DNS.
DNS list of city Internet operators
It is not mandatory to use the DNS of your provider, you can safely use the DNS of the other operators until you find the fastest ones. Just remember that the DNS blocks you experienced on one will also be present on the others.
DNS Telecom (TIM)
85.37.17.51
85.38.28.97
Vodafone DNS
91.80.35.134
91.80.35.166
Fastweb DNS
85.18.200.200
89.97.140.140
DNS Infostrada
193.70.152.15
212.52.97.15
List of foreign DNS
There are not only Google DNS among those of foreign origin (without your language blocks) that you can try on your PC or Mac. Below I will show you the main alternatives you can use to increase the security of your network or to speed it up.
OpenDNS
208.67.222.222
208.67.220.220
Convenient DNS
8.26.56.26
8.20.247.20
Free DNS
37.235.1.174
37.235.1.177
Safe DNS
195.46.39.39
195.46.39.40
Norton ConnectSafe DNS
199.85.126.20
199.85.127.20
Google DNS, what they are and why to prefer them to others