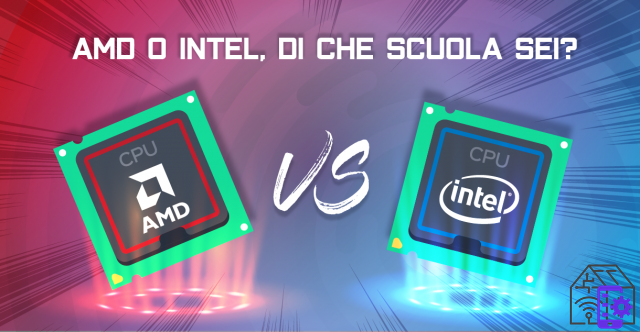 Welcome back to the guide that explains how to assemble your gaming or work PC. After reading the first article "Guide to building your assembled PC: the basics" and having better understood what our needs and our budget are, today let's go into more detail and see together the main component of our PC: the Processor.
ALL EPISODES:
Chapter 1: Guide to building your assembled PC: THE BASICS
Chapter 2: Guide to building your assembled PC: PROCESSOR AND HEAT SINK
Chapter 3: Guide to building your assembled PC: THE MOTHERBOARD
Chapter 4: Guide to building your assembled PC: RAM, HDD and SSD M.2
Chapter 5: Guide to building your assembled PC: THE VIDEO CARD
Chapter 6: Guide to building your assembled PC: THE POWER SUPPLY
Chapter 7: Guide to building your assembled PC: THE CASE
Ask a person if they prefer AMD or Intel it is a bit like asking if you belong to the Divine school of Hokuto or you are a disciple of the Sacred school of Nanto: in both cases the discussion will quickly degenerate.
But unlike the apple and the robot these two companies, and their processors, do not represent two different basic philosophies, but rather products designed for the same purpose (to get our hands fooled for the super PC that we are starting to look forward to), even if with a slightly different scope of use.
More clocks or more cores?
Let's start immediately by saying that the CPU (Central Processing Unit) is the part of our PC that does the calculations, or rather, who processes the information and makes it available to the operating system to carry out specific activities: the conductor of all the other components.
It goes without saying that this component is the most important of all within the PC and to choose the one that best suits us we must first know its parts and understand its use.
Without wasting time, what you need to know is that CPUs contain gods core, that is the specific calculation units that physically process the data, and the Package, that is, the physical medium that contains them. All the processors currently on the market have a multi-core structure, a real revolution of the 2000s, which has allowed a significant increase in performance and areas of use.
In the back we then have the PIN, those small metal needles that allow contact and communication with the socket, which is the portion of the motherboard dedicated to housing the CPU. Then there is a final element to consider which is the chipset, that is the set of circuits that manages the information on the motherboard, and which indicates the compatibility between the latter and our processor.
Taking a practical example, the most recent Intel Core processors are the 9th generation, with solutions ranging from 6 to 8 cores, LGA 1151 socket (one of the most common of all) and Z390 chipset.
How boring, but when do you start playing?
Ok, ok I take off the Sheldon Cooper dress and put the JapanTomato one back on.
If we wanted to simplify as much as possible, we would simply say that the frequency at which the cores work, that is clock of the processor (expressed in GigaHertz or GHz), is that small number that looks at those who are obsessed with video games and which for the moment is the prerogative of the "blue house" Intel. While the very number of cores, and his own thread (ie how a single process is divided and processed), determines a greater predisposition for work activities, which we find on average more on the CPUs of the "red house" AMD.
It follows that Intel thanks to its higher frequencies is preferred by gamers, while AMD with its average core / thread ratio is preferred by professionals; but is it always like this?
No, young Padawan you are reading, "Hard to see the dark side is!".
While this rough subdivision can be useful for the less experienced to understand a little better how the computer works, the more advanced Jedi know that this is not the case: Intel CPUs are chosen and used by a multitude of professionals and a lot of friends. gamers have AMD Ryzen processors in their gaming build.
So how do you choose the processor that best suits my needs?
Meanwhile, we must remember that not all CPUs have integrated graphics, that is the ability to process and show us images on the screen, so knowing which ones have them and which ones don't can give us a first clue.
Furthermore, we cannot ignore the price; as mentioned the processor is the most important component of any computer and, alas, also one of the most expensive.
So how do we know which CPUs have integrated graphics and which ones need a dedicated video card?
Well it's actually quite simple: the "consumer" range, covered by the models Ryze of AMD and come on i Core Intel, sees the former always lacking integrated graphics "Vega", With the exception of the Ryzen 3 2200G and Ryzen 5 2400G, while it is always integrated on Intel models with the"UHD 630".
As for the Bruce Wayne / Sheikh of Brunei band, that is, the one where the processors cost a whole salary, paradoxically integrated graphics are never present. The reason is easy to say: if you are already rich in Gotham, sure you can afford an external video card, right ?!
So for AMD Threadripper and high-end Intel Extreme a dedicated video card, i.e. external to the processor and connected via a PCIe port on the motherboard, is always mandatory.
Perfect now that we have a clearer picture of the CPU landscape, let's see together the best ones, both of the red and blue factions, divided by price ranges.
500 € configuration - There is life even without a video card!
With this budget, the choice is quite forced on the Ryzen side and our choice falls right on 2400G perfect compromise between price and performance to be able to save on the video card, but still enjoy our programs and video games already at very good levels.
The 4 core 8 thread at 3,6ghz of power allows us to have a reactive system and play up to FullHD resolution in most of the games with frame rates and details brought to a minimum, which we can however raise with some compromise on the resolution. let's say bringing it to 720p.
For Intel we have instead the largest of the small, thei3 8350K, that is the most powerful of the low-end processors that with its 4 cores / 4 threads and 4ghz, plays on par with the previous processor, allowing us a basic use of the computer and its programs, including games.
In short, trust Uncle Japan, even with this budget you can rest assured and play Fortnite free from lag and consequent curses hurled at your monitor.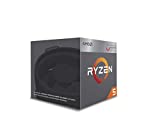 AMD Ryzen 5 2400G 3.6GHz 2MB L2 Box processor - Processors...
ATTENTION! Check the compatibility of the product before buying it!
Buy on Amazon
Intel BX80684I38350K Cpu Processor, Silver
Dynamically allocates shared cache on each processor core, based on workload, reducing latency and ...
Offers outstanding memory read / write performance via efficient prefetching algorithms, low ...
Play 4K UHD video with exceptional clarity, view and edit even the smallest details of photos and play ...
349,99 EUR Buy on Amazon
$ 1000 Setup - Time to Shed PS4 and Xbox!
If what you have in mind is a semi-professional configuration where you can give free rein to your creativity with graphics, music or photography programs, or if you have simply noticed that your consoles the 4K on the TV just can't handle it (and that noise insistent that it comes from the Play more than the fans under load it seems your neighbor with the leaf sweeper), here: perhaps you need a more solid and performing platform, one that maybe lasts until the end of high school and that one day, a little 'moved, you can give your little cousin as a gift by saying: "How many memories with this computer!".
For this budget the recommended CPUs are Ryzen 7 2700 for AMD and the newest thei5 9600k for Intel. The first is a powerful 8ghz 16 core / 4,1 thread, while the second a 6ghz 6 core / 3,70 thread that comes in 4,6 in turbo boost!
In short, everything you need to take your configuration to the next level.
If you want to learn more about Ryzen 7 by the way, I leave you my video review.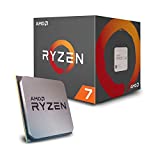 AMD YD2700BBAFBOX Processor for Desktop PC, Silver
Zen + on Gen 2 Ryzen
AMD Wraith Cooling per Socket AM4
Optimized X470 motherboard
459,00 EUR Buy on Amazon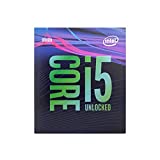 Intel Core i5-9600K processor 3,7 GHz Box 9 MB Cache ...
6 core / 6 thread
3,70 GHz up to 4,60 GHz / 9 MB cache
Compatible with Intel 300 series chipset-based motherboards only
247,48 EUR Buy on Amazon
The heatsink - Small-space-advertising!

Another issue not yet addressed is the temperature factor.

Like all electronic components, processors also produce heat, indeed we can safely say that, if not well ventilated, certain PCs, especially in the summer season, could be used safely to throw in and destroy once and for all the ring guarded by Frodo. and Sam. Here, if our PC were the Land of Mordor, the CPU would represent the crater of Mount Doom: the epicenter of all the heat!
That is, almost all processors contain a "stock" heatsink, but for even vaguely intensive use, or just to avoid the risk of seeing Gollum swoop into your room, the advice is to use a so-called "aftermarket" heatsink that is a metal radiator that physically rests on the processor through a layer of thermal paste and that takes away the heat through one or more fans positioned in its center.
In this price range we will leave out the liquid models for now all in one (although I hope someday to bring you a specific item on custom loop systems), but we still recommend 3 very good air models that can be used on both the € 500 and € 1000 configurations. ARCTIC Freezer XTREME if you want a more sober model, DeepCool Gammaxx GT o Cooler Master MasterAir if you are an RGB type.
But let's get back to the processors.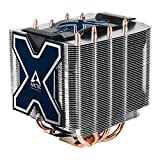 ARCTIC Freezer Xtreme - Dissipatore per Power-User...
MAXIMUM PERFORMANCE: The 102 fin design and 4 heatpipes provide excellent cooling performance (18 ° ...
SILENT: Thanks to the propeller, the patented support and the PWM control, with which the fan speed adapts ...
WIDE COMPATIBILITY: The Freezer Xtreme is compatible with Intel sockets: 2066, 2011 (-3), 1366, 1156, 1155, 1151, 1150, ...
52,99 EUR Buy on Amazon Offer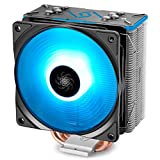 DEEP COOL GAMMAXX GT BK CPU Fan, Compatible with ...
The RGB aluminum top cover and RGB fan are synchronized to present amazing lighting effects ...
The RGB lighting system can be easily controlled by the included controller or by the RGB software with card ...
The RF120 (120mm) RGB fan with anti-vibration rubber pad and PWM function keep the operation at low ...
39,99 EUR −13% 34,99 EUR Buy on Amazon Offer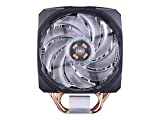 Cooler Master MasterAir MA610P RGB Sistema Cooling ad Aria...
EXCEPTIONAL COOLING - The MasterFan double fan 120mm push-pull configuration, 6 heat pipes and fin ...
45% MORE CONTACT - Thanks to Continuous Direct Contact 2.0 technology, the surface of the copper base is ...
RGB WITH STYLE - Includes wired RGB LED controller to easily change RGB lighting effect such as ...
75,00 EUR −21% 59,20 EUR Buy on Amazon
2000 € configuration - Double the budget but also the performance
Oh yes, spending this amount on a computer means allocating at least € 500 on the CPU. Okay, I know it's the full budget of our base setup, but I assure you it's money well spent. Of course, you probably have a job that involves a very intensive use of the computer, or maybe your job is, or you hope it will become, just to compete at the highest level in the game of which you are the champion: in each of the two cases what you need is a top-of-the-range processor.
For AMD, we had no choice but to choose a model Threadripper, 1950X, certainly not the most recent of the family but its 16 core / 32 4ghz thread when pushed to the maximum, amply justifies its price (almost halved since its release), and can still give enormous emotions especially in the workplace.

For Intel instead we have him, thei9 9900K the spearhead (pentagonal) of the Core line.
Here the core / thread ratio is 8 out of 16, but the frequencies go up to 5ghz, making it the most desired object by gamers of all ages.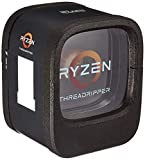 AMD Ryzen Threadripper 1950X 3.4GHz 32MB L3 processor -...
structural technologies
simultaneously stream, browse and render
reacting strongly
Buy on Amazon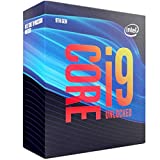 Intel Core i9-9900K processor Octa Core 3,6 GHz Box 16 ...
Processor type Core i9
Maximum internal memory supported by the processor 64 GB
Memory types supported by the DDR4-SDRAM processor
760,98 EUR Buy on Amazon
Ok all over ?? Not at all!
The beauty of built-in PCs is that there is always something to learn or a more powerful or newer component that can restore the luster to your trusty computer.
Configuration from xxx € - Sky is the limit
If you think of your PC as Tony Stark's Mark 3 whizzing through the skies and above all you have the same financial availability, then there is room for you too!
Yes, because in all the next 5 articles that will complete this guide in the next few weeks we will always have one last price range ... a "non range" to be honest, that is: what do I buy if I have just won at the Super Enalotto and I simply want the best that exists?
If figures like € 1300 for the CPU alone don't scare you then here are our tips:
AMD Thread Ripper 2990WX e Intel Core Extreme i9 9980XE (just writing them I got excited ...).
Ok, many of these names will say nothing (for others they are equivalent to pornography), but to be honest they are processors so particular and powerful that very often it is also difficult to recommend them, unless you have very specific needs and belong to that very narrow niche of people who need a 32ghz 64 core / 4,2 thread in the first case and a 18ghz 36 core / 4,5 thread in the second, anything can be but with so much power the Tesseract will also seem dull blue.
In short, these CPUs are designed for very heavy jobs, but above all they require a car at their height to be set up around them, otherwise it would be like buying a Ferrari and using it to accompany Aunt Concetta to the gardener at the end of the street: uncomfortable for her, a enormous sadness for you!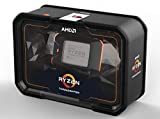 Processore Ryzen Threadripper 2990WX AMD YD299XAZAFWOF 32...
Designed for the world's fastest ultra-premium desktop systems
Compatible with x399 motherboards, sTR4 socket (may require BIOS update)
Includes AMD SenseMI technology and new AMD StoreMI storage technology
2.500,00 EUR Buy on Amazon
Intel Core i9-9980XE processor 3 GHz Box 24,75 MB Cache ...
Intel i9-9980xe
Irnum. Processor family: 9th generation Intel iRNUM i9
Processor frequency: 3 GHz
Buy on Amazon
Ok that's all for today; I invite you to follow us in the next articles where we will talk about motherboards and all the other components of our PC and to write us directly for all your questions or curiosities to our contacts.
See you next week and the next article!
MATA NO !!