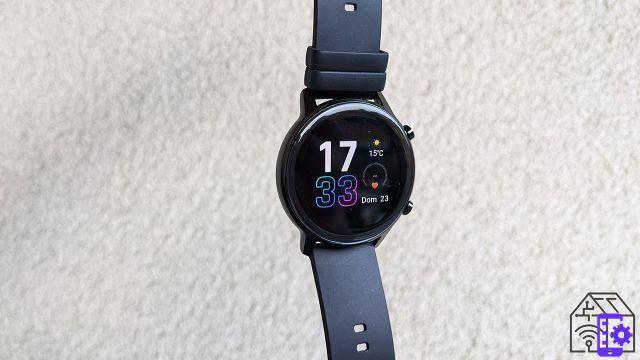 My relationship with smartwatches has gone through several phases: denial ("Ok, I don't need it"), attraction ("I was kidding, I want one!"), The obsessive search for the top of the range ("Yes, but this does not have enough functions! ") and that of beauty (" Is it possible that they are all so masculine? "). Today I think I have struck the right balance. The wearables that I prefer are the sober ones, with good autonomy and indispensable functions. No use having voice assistants, thousands of apps and hundreds of watch faces. I want something functional that fits on the wrist in any situation.
All elements that I found in Honor Magic Watch 2, the smartwatch of the Chinese brand that has been keeping me company for two weeks now.
But let's go in order and try to understand what this device offers and who is suitable for.
Honor Magic Watch 2 review: a familiar look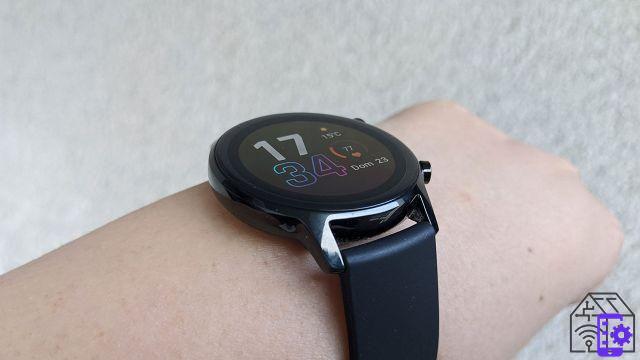 The design is certainly not very original. The variant with the 46mm case resembles the latest Huawei wearable, while the one from 42 mm - which I have mistreated these days - reminded me a lot of Samsung Galaxy Watch Active 2. There are, however, a number of substantial aesthetic differences. First of all the thickness. Honor Magic Watch 2 is incredibly slim. Add to this a really low weight that no, it does not depend on the choice of materials. In fact, no plastic for the small watch of the brand girded, but only stainless steel which makes it particularly resistant.
The second obvious difference concerns the buttons. On the Samsung wearable they are more compact, while here they are more protruding. However, it is difficult to declare a winner. After all, they both do their duty extremely well.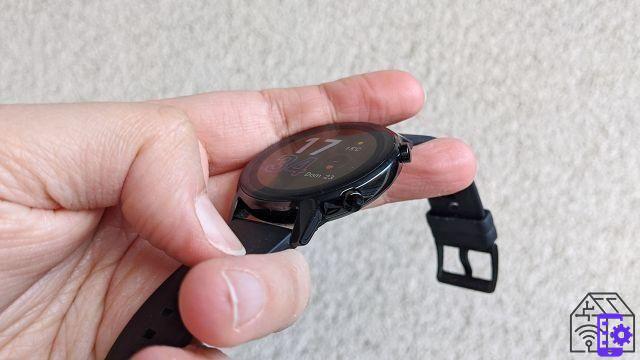 The straps, on the other hand, are very similar, except for the buckle. The solution adopted by Samsung, which forces the "advanced" strap to remain hidden, remains the most elegant to date, but don't panic: the two loops of Honor Magic Watch 2 will still help you to keep the strap still.
Let's complete the picture by talking about the display. The Chinese watch shows up with a 1,39 inch screen, an AMOLED that has behaved well in any situation and that allows you to view all kinds of information without too much difficulty. How is it checked? Both with the touch screen and using the two aforementioned buttons.
I also point out la presenza dell'AOD – Always On Display –, which you can activate directly from the smartwatch Settings. This allows you to always keep the time under control but you will have to sacrifice a few days of autonomy. Well yes, I said "days". The battery of Honor Magic Watch 2 managed to guarantee us a minimum of 6 days and a maximum of 10. Obviously, it was the AOD that made the difference. But be careful: you could get something more by deactivating the continuous monitoring of heart rate and stress levels. In short, if you want, you can even reach two weeks of continuous use.
From everyday life ...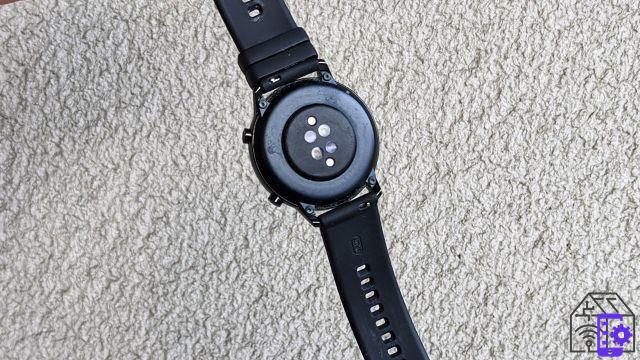 Honor's approach is what we have already seen on Huawei's wearables: no applications and no voice assistant. Magic Watch 2 is therefore a closed operating system, which does not require the installation of third-party apps. Bad? I would say no, at least not for me.
The watch allows you to receive any kind of notification, from calls to emails, from WhatsApp to Instagram, from Netflix which signals the availability of a new series to Just Eat which offers a new discount. You can really have it all.
Of course there is no lack of weather, counting of steps and calories, monitoring of heart rate, stress levels and sleep and even the possibility of using it to play some good music or to answer a phone call directly. In fact we have available a microphone, a speaker and 4 GB of internal memory. In addition there is the Kirin A1, the processor from Huawei that makes the system extremely fluid and responsive.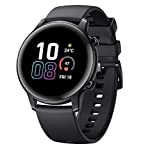 Honor Magicwatch 2 Smart Watch, Fitness Activity Tracker ...
Battery life: honor magicwatch 2 is an ultra slim sports watch with a long lasting battery that ...
Smart functions: built-in smart functions such as music playback, scientific sleep monitoring, ...
Fitness monitoring; lightweight design and 50m water resistance make it an ideal fitness tracker; ...
52,71 EUR Buy on Amazon
... to sport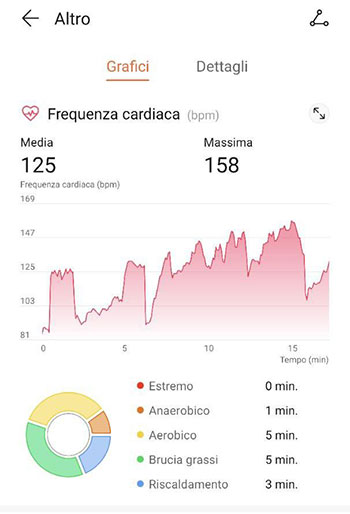 But that's not all. While the lower button can be customized (mine, for example, is dedicated to sleep tracking), the first one catapults you into the main menu of this Magic Watch 2. This is where you find the apps for Music, Breathing Exercises and the alarm. To populate this section, however, are above all functionalities related to sport. Not only Compass, Stopwatch and Barometer, but also 15 different training modes.
There is running, with its 13 dedicated sub-modes, but also Walk, Exercise Bike, Bicycle, Mountaineering, Triathlon and Swimming because yes, you can also use it in water.
Of course we could not try it with all the activities present, but using it for exercises, walking and running we noticed a reassuring precision in the recording of the various data.
We will certainly have appreciated the automatic recognition of physical activity, which unfortunately is not present. So if you want your training to be recorded as such, you will have to manually start tracking. Once the session is over, you can review all your activities directly on the Huawei Health application, which obviously also contains all the other data acquired and which allows you to change watchface.
INSTALL HUAWEI HEALTH
Have you tried to install Huawei Health on your smartphone but rejects you because Huawei Mobile Services are missing? It happened to us too! No panic. At the moment the version of HMS on the Play Store is not updated but it is sufficient to search for the latest apk on online libraries - such as ApkPure - to solve the problem.
Honor Magic Watch 2 review: buy it or not?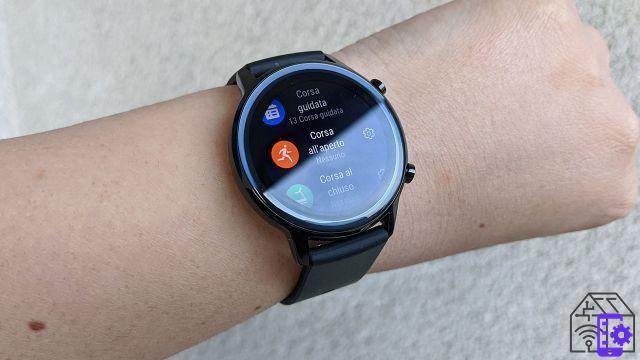 Sleek design, small weight and size, notifications, calls, music, activity, sleep and heart rate tracking and, of course, plenty of sports features. Honor Magic Watch 2 really has it all. Of course, it is not perfect but we are close to it.
Finally, let's consider a final decisive parameter: it does not cost a fortune. They are enough only 169,99 € to take it home. Not bad at all!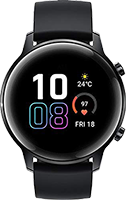 Honor Magic Watch 2
Pro
Thin and light
Stylish Design
Track anything
Incredible autonomy
Aggressive price
Cons
It does not recognize physical activity on its own