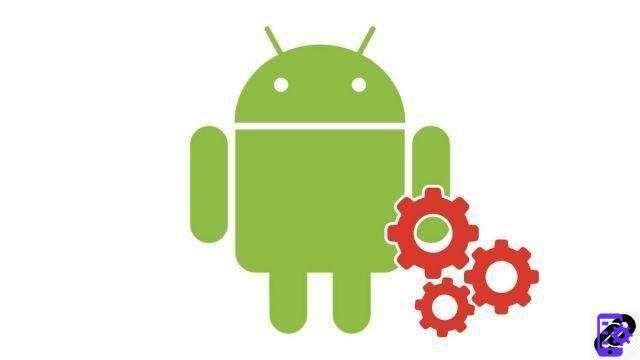 Want to be notified when you receive an email? Would you like to be notified when you reach your daily walking goal? Notifications on your Android smartphone can be activated in seconds so that everyone can personalize their device and always stay informed, as much as desired.

Because we like to know everything in real time about certain apps and because, for others, we prefer to consult the information ourselves, Android allows us to manage these applications. In this quick tutorial dedicated to learning how to manage the applications of your Android smartphone, we show you how to activate - and deactivate in passing - all these notifications.


Enable Android App Notifications
First, go to the phone's general menu by touching the icon Applis.



Then press the button Parameters which is often represented by a gear.


Now touch the mention Notifications. It reads under the text: block, to allow, to prioritize.


On the lower part of the screen is the beginning of the list of all applications installed on your device. For programs with notifications enabled, the button at the end of the line is blue, the slider on the right. Gray buttons in front of app names indicate that notifications are disabled. To activate notifications on the application of your choice, scroll to find it in the list then touch the corresponding button which will turn blue in turn.


To further manage what information you want to receive for a particular app, tap on it after activating it. Then select / deselect as you wish, the options of your program, always by checking or unchecking the blue button.
Notes
: If you want to enable notifications for all your apps, press the button
All apps
. Be careful though, because depending on how many apps you have, you might get a lot of notifications.
Enable notifications via Android apps
Some smartphones do not have similar access to notifications. If the first solution didn't work, you should be able to enable notifications using this second path.
Go to the general apps menu and select the button there. Parameters.


find the line Applications and select it.


Scroll until you find the program you want, then tap it.


You are in the menu Application Information. Go down to the Application settings then press Notifications.


If all your notifications were blocked, tap the gray button in front of disabled to give them access.


You just have to choose precisely the notifications you want to receive from this application by activating or deactivating the button in front of each option.
Now you know how to receive app notifications on Android. Whether they are useful or pleasantly futile, they warn us of an event in due time. It's up to everyone to manage in their own way what they want to receive on their smartphone or tablet, to be connected, neither too much nor too little.
Find other tutorials to help you manage applications on your Android smartphone:
How to remove application access to personal data on your Android smartphone?
How to authorize application access to personal data on your Android smartphone?
How to activate the automatic update of applications on Android?
How to delete an application on Android?
How to update an application on Android?
How to install an application on Android?
How do I turn off notifications from an app on Android?
How to hide an application on Android?
How to install an APK file on my Android smartphone?
How to change keyboard on Android?