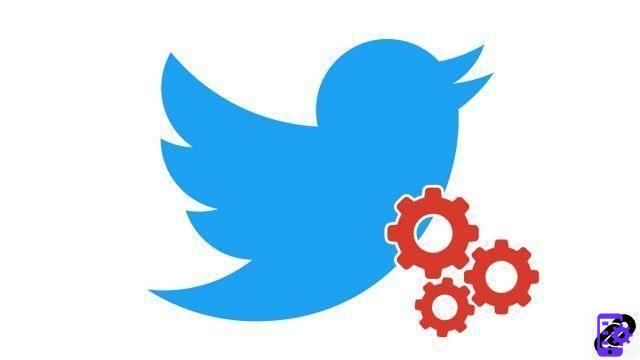 Do you want to secure your Twitter account to prevent any hacking attempt? That's pretty good: the social network with the chirping blue bird has thought of you! Thanks to a two-factor authentication system, you will be able to configure your account so that your password is only one of the keys giving access to your profile.

You are then free to add a second key: SMS, application on smartphone or even USB key... If this may seem complicated, it is not! And to prove it to you, follow this tutorial dedicated to learning how to manage your Twitter account: it explains step by step how to activate the two-factor connection on Twitter.


Enable two-factor login on Twitter
Open Twitter and click on your profile icon at the top right next to the blue Tweeter button. A drop-down menu appears. Click on Settings and privacy.



In the category Account, go to the section SafetyAnd click Configure login verification.


In the dialog box that appears on the screen, click the button Start.


Enter your mot de passe And click Vérifier.


Then click Send code and keep your phone close at hand.


Un SMS will be sent to you. You will find there a login code composed of 6 digits. The latter must be entered in the dialogue box on Twitter before clicking on Send.


The two-factor connection has been set up successfully. However, we advise you to carefully keep the backup code provided by Twitter. To do this, click on Get backup code.


This code automatically generated by Twitter must be saved, either by printing it or by taking a screenshot (or simply by writing it down somewhere). Once done, click the button Completed.
Your Twitter account is now completely secure: anyone wishing to connect with your profile will have to enter, in addition to your password, a connection code sent by SMS. And to go even further, you can also set up an authentication application like Google Authenticator or Duo Mobile in the same section... With these precautions, your account will be perfectly protected against hacks!
Find other tutorials to learn how to manage your Twitter account:
How do I use Twitter with multiple accounts?
How to change the email address of my Twitter account?
How to change my Twitter password?
How do I turn off two-factor sign-in on Twitter?
How do I change my username on Twitter?
How do I remotely log out of Twitter?
How to create a Twitter account?
How to delete my Twitter account?
How to temporarily deactivate my Twitter account?
How to reactivate your Twitter account?
How do I link my phone number to my Twitter account?
How to change the phone number linked to my Twitter account?