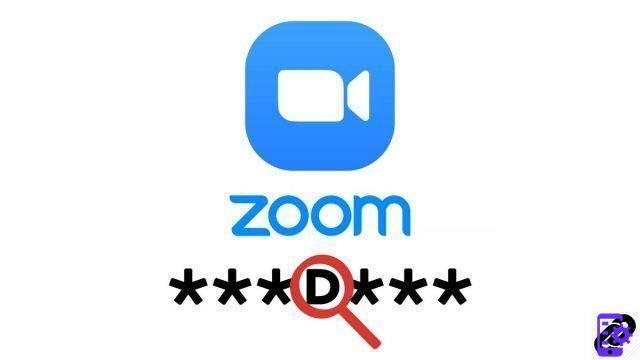 A corrupted email address, malware that has taken over your PC, your lost or forgotten password and suddenly you cannot identify yourself? Do not panic. Like other online platforms, Zoom makes it easy to recover or change your password and authentication credentials in just a few clicks.

Follow the instructions in this tutorial to learn how to manage and secure your Zoom account.


Change your password on Zoom
Go to Zoom.us and log in to your account. Once logged in, the platform automatically redirects you to your profile page. Scroll down the page to the " Login password »And click on« Edit ».






Enter your current password in the text editor, then the new password in the section below. Click on " Save Changes to validate the reset and log in to your account.

A confirmation email will be sent to your inbox. Warning: Zoom requires a password of at least eight characters, including at least one letter, one number and one or more special characters. In addition, once the password has been changed, you will have to log in again on all of your devices. We can never repeat it enough: a strong, secure password, different from that of your e-mail address or your Google account, with upper and lower case letters and the like, is essential to the protection of your customer area, whatever either service.
More:
5 rules for creating a secure password that cannot be found… or almost!
In addition to resetting your password, Zoom also allows you to reset your login ID, change your email address or activate two-factor authentication, from the "
My Account
". This last option makes life more difficult for hackers and provides better protection for your data and personal information. To prevent unwanted visitors from arriving during your Zoom sessions, also remember not to disclose meeting links on social networks and to ask for a password at each meeting you organize.
Note also that Zoom has a "waiting room" function which allows the host of a meeting to validate each entry into it, on a case-by-case basis. Finally, it is possible, directly during a meeting, to "lock" it to prevent new users from arriving.
Find other tutorials to help you manage and secure your Zoom account:
How to create a Zoom account?
How to add a contact on Zoom?
How to change your email address on Zoom?
How to change your profile picture on Zoom?