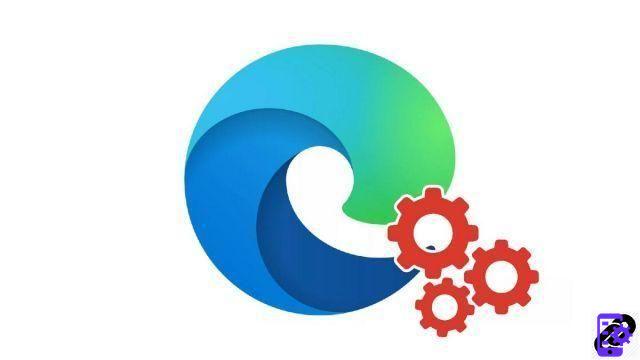 The Edge home page has been worked on to offer you a lot of information as soon as you open a new web page. But if you have your habits, you can change this setting and get the site you want.

When opening a new tab or a new web page, Edge offers you a personalized home page which, in addition to a search engine, presents several sites suggested according to your favorites and your habits, all dressed up by A picture.

The principle is very effective, but some Internet users have their habits pegged to the body and rather wish to find their site or their favorite search engine with each new browsing session. Edge therefore offers its users, in a few clicks, the possibility of replacing the home page with a search engine or a web page of their choice. In this tutorial, we teach you how to properly configure Edge so that it always opens on your favorite page.


Change homepage on Edge
Open the Edge menu by clicking on the " ... »Located to the right of the address bar.




Then click on the menu « Parameters ", further down in this menu.



In the left pane, click the " When the engine starts ».



Check the option " Open specific page(s) ».
.


A menu will appear asking you which page to open on startup.



Click on " Add ».



Your page is modified.

Find our tutorials to help you configure Edge properly:
How do I remove a synced Microsoft account on Edge?
How to connect my Microsoft account on Edge?
How to synchronize its settings on Edge?
How to activate or deactivate the synchronization of my Microsoft account on Edge?
How do I activate dark mode on Edge?
How do I update Edge?
How to pass Edge in French?
How do I set Edge as my default browser?
How do I remove Yahoo from Edge?
How do I remove Bing from Edge?
How to change the search engine on Edge?
How do I reset Edge?