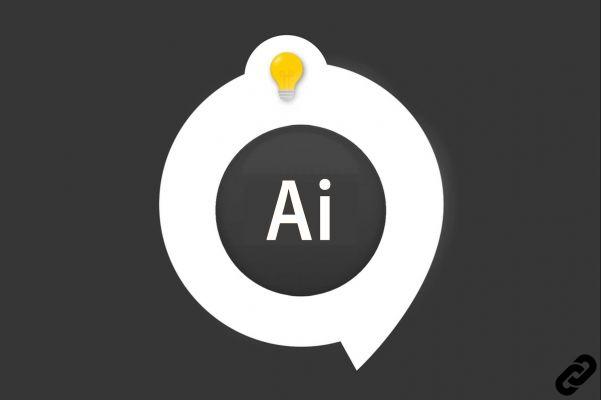 Illustrator TÉLECHARGER ILLUSTRATOR
For your creations you sometimes need several artboards to find your entire project on the same document. It's simpler, faster and therefore more efficient.
We will see the procedure step by step.
How do I create multiple artboards in Adobe Illustrator?
1. You are working on your document and you want to add more artboards.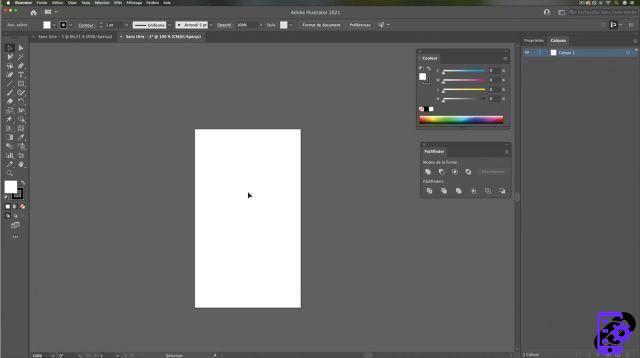 Existing document
2. In the toolbar click on the icon Work plans (see picture below).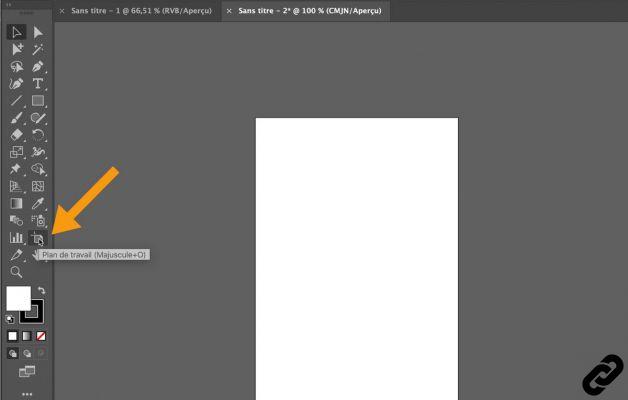 Artboards tool
3. Once theArtboards tool activated, your document (the white area) will be framed by blue dots and square handles at the corners.[1]
Learn how to change the dimensions of your document.
You will also have access to several parameters including the button [+] to add as many new artboards as you want. [2]
Worktop options
4. By clicking on [+], the new artboard will default to the same dimensions as the first.
Click several times on the [+] to create additional ones.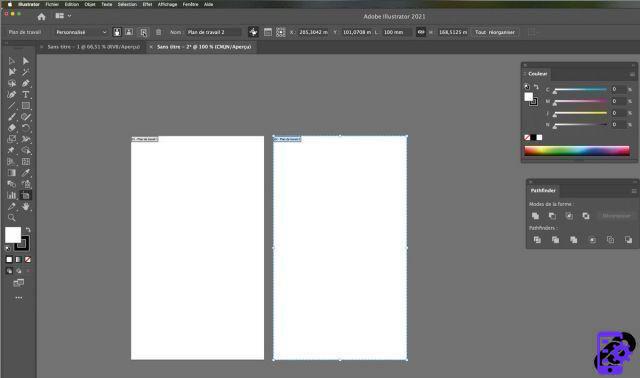 New work plan
5. You can move your artboard on your document.
Avec l'Artboards tool, click on the one you want to move.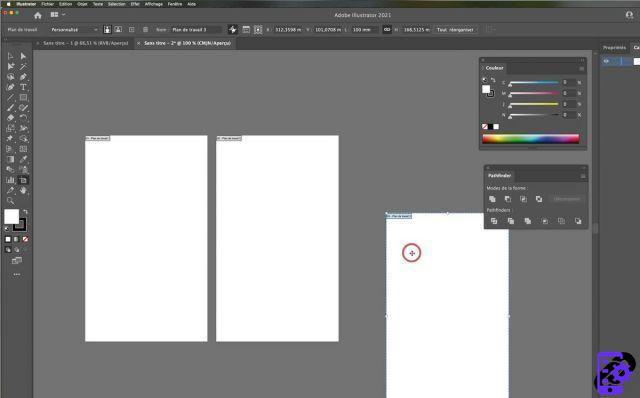 Move your work plans
6. In the property bar you can swap the width and height by clicking on one of the 2 symbols.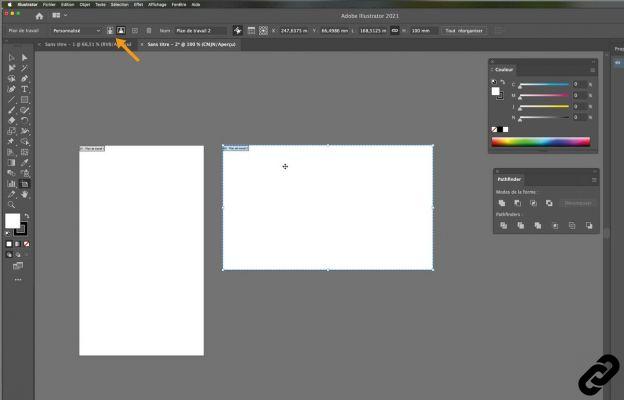 Change the orientation of artboards
7. Select another tool to validate your transformations.
This method is very interesting to better organize your work.
This will allow you to have different versions of your work on the same document.
ILLUSTRATOR you are passionate about and you want Learn More ?
Come and discover the complete Illustrator Initiation training.
More than 10 hours of videos, creations and practice.
-20% for all Expertsconnecting readers.
DISCOVER THE TRAINING IN DETAIL