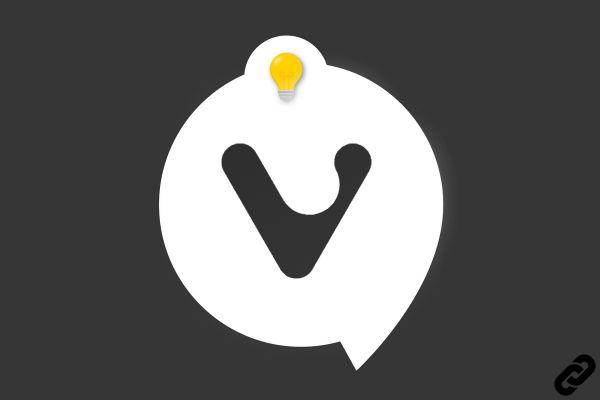 If you are equipped with Razer equipment (headset, keyboard, mouse…) and you use Vivaldi , did you know that you can synchronize the colors of your devices with those displayed by the browser, or even with those of the websites visited?
Completely useless, therefore essential.
How do I enable Razer Chroma support in Vivaldi?
1. Go to Vivaldi settings. They hide at the very top left of the interface.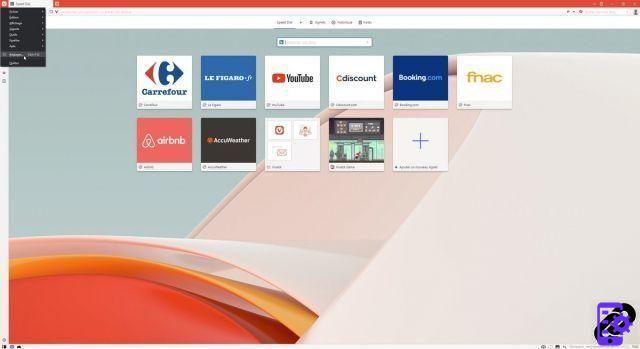 2. Head to the "Themes" menu and scroll down. There, check the "Enable Razer Chroma support" box, then check the devices you want to integrate.
Now, if Vivaldi is accepted in Razer Synapse (you can check it in the app, in the Apps menu), your Razer peripherals will adopt the same color as the Vivaldi interface. It also works with scheduled themes and themes that automatically change color depending on the sites visited.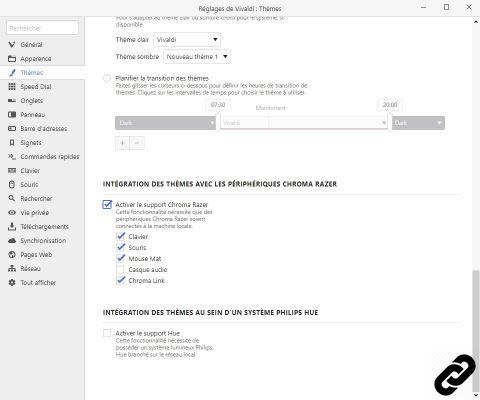 Find more tutorials on how to take advantage of Vivaldi's features:
How to take an accurate screenshot in Vivaldi?
How to find an open tab on mobile from the desktop version of Vivaldi (or vice versa)?
How to display services and websites in Vivaldi's side panel?
How to find a closed tab among the last 100 in Vivaldi?
How do I enable Vivaldi integration within a Philips Hue system?
How to activate the QR-Code generator in Vivaldi?
How do I view and edit saved passwords in Vivaldi?
How to pause "internet pause" in Vivaldi?
How to play Vivaldia, the video game integrated into Vivaldi?
How to take notes on Vivaldi?
How do I cast or send my tab to other devices from Vivaldi?
How to use Vivaldi's built-in task manager?
How to use the built-in translator in Vivaldi?
How to open external links in Vivaldi on Android?