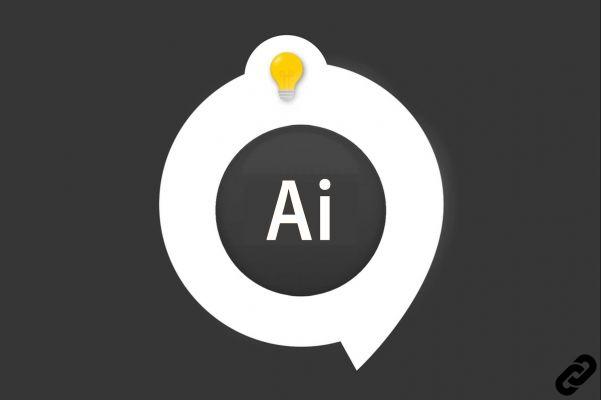 Illustrator TÉLECHARGER ILLUSTRATOR
Illustrator is mainly used to create illustrations, logos and pictograms, but you can also insert images for simple layouts.
We will see together how to do it step by step.
How do I insert an image on my document in Illustrator?
1. Open the document where you want to insert the image(s).
File> Open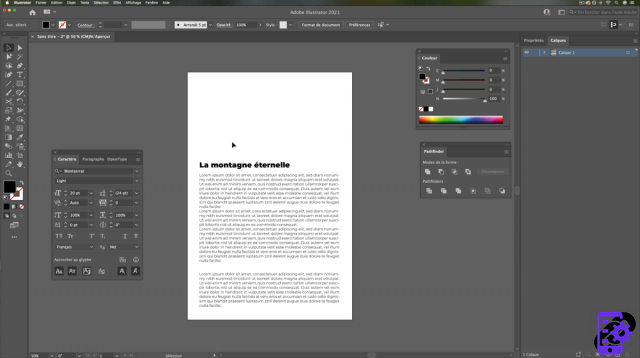 Open your document
2. Import your image
Go to tab File > Import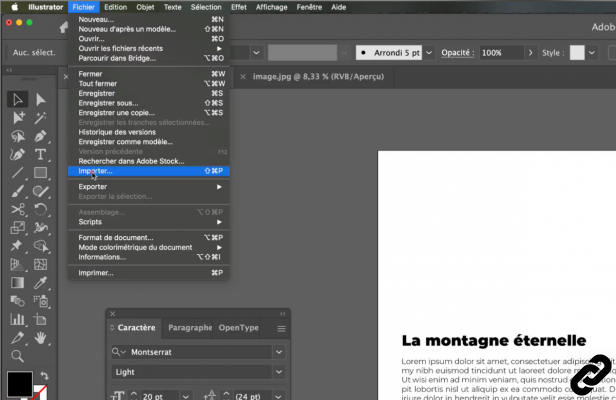 File > Import
3. Click on importer, a new dialog window opens.
Find your document and click on it.
Check that the box "Lier" is well checked.
Click on [Importer]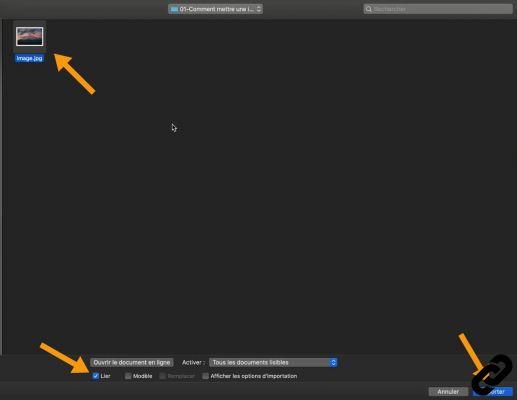 Import your image
4. An import preview thumbnail appears.
The number listed here 1/1, means there is 1 image imported and you see image 1 in preview.
If you import 2 images there will be the numbers 1/2 by default.
With the arrow keys you can scroll through the images to choose which one you want to import first.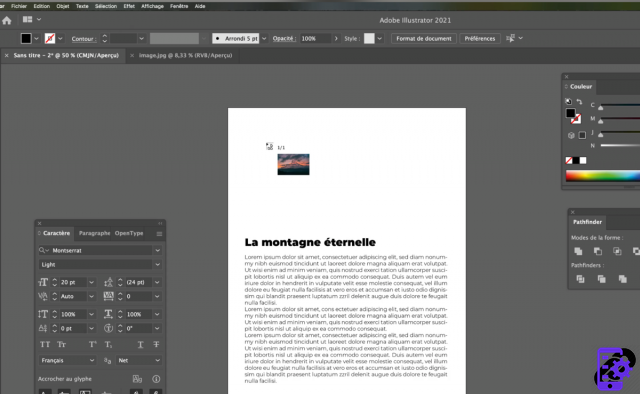 Imported image
5. Click and hold and move the mouse cursor.
Un blue frame appears, as long as you have not let go of the mouse you can adjust it to the dimensions you want.
PS: Later, you can change its size.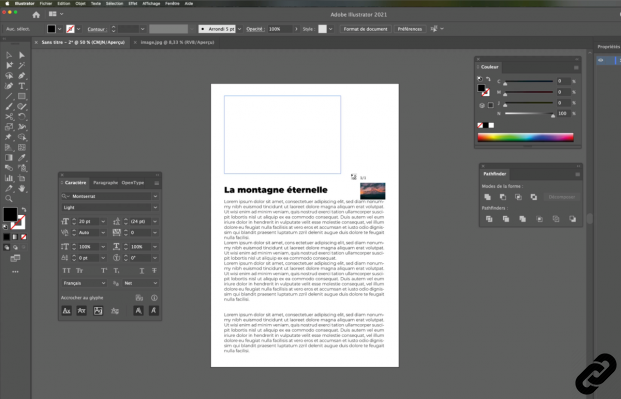 Perform the import
6. Let go, and the image will appear in a blue frame with 2 diagonals.
To change the dimensions, use the selection tool, go to one of the corners of the image and move your cursor.
Tip: To keep the proportions hold the key [SHIFT] while you resize your image.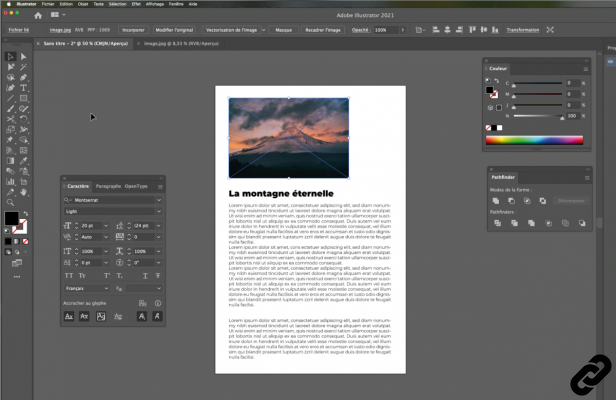 Imported image
You can import several images, to make simple layouts.
Let us add however that Illustrator is not the most suitable software for layouts, prefer Indesign.
ILLUSTRATOR you are passionate about and you want Learn More ?
Come and discover the complete Illustrator Initiation training.
More than 10 hours of videos, creations and practice.
-20% for all Expertsconnecting readers.
DISCOVER THE TRAINING IN DETAIL