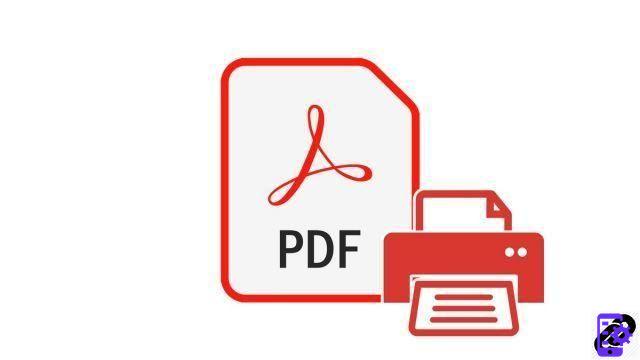 You received a huge file in PDF and just the thought of having to read, annotate and correct it from your computer or tablet gives you a headache? The solution is therefore obvious: take out your best ream of paper, your inks and learn how to print a PDF file with this very simple tutorial!


Print a PDF file with Nuance PDF Reader
Open the PDF document you want to print. Then click on the tab Fillet, And then Print. To go faster, you can also do CTRL+P or click directly on the Printer icon.






A dialog box appears. Select your printer in the drop-down menu.


Check print preview, Then click on the button OK.
Your PDF document will then be printed.
Print a PDF file with Adobe Acrobat Reader
Once your PDF is open, click File, And then Print. You can also press CTRL+P or click on the Printer icon in the menu bar.


In the dialog box that appears, choose the printer desired.


All you have to do is click on the button. Print.
Now it's your printer's turn to do the work! And within seconds (or minutes if your PDF document is very large), you will find yourself with your file on paper. More convenient to read or correct it at any time of the day without having to turn on your computer, tablet or smartphone!
Find other tutorials on PDF files:
How do I print certain pages from a PDF file?
How to print a PDF file in black and white?
How to reduce the size of a PDF?
How to password protect PDF file?
How to save a web page in PDF format?
To download :
Adobe Reader pour Windows | Nuance PDF Reader pour Windows