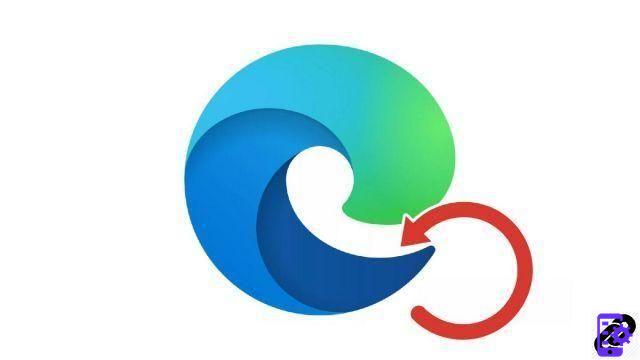 After several months or years of using Microsoft Edge, the software can be a bit loaded with too many extensions or too many favorites. This is when a major cleaning is needed.

The Edge browser is full of options to improve and streamline its navigation. We think in particular of favorites, which allow you to save all the pages you visit each day, and to classify your ideas and the sites you visit regularly. We also think of extensions, additional software that allows you to find your passwords from a manager or to access additional services.

All these settings are very useful, but the more time passes, the more the software becomes clogged with new software installed or favorites that you can no longer manage. Maybe you weren't even aware that you had this whole collection of pages dating back several years. In short, to know how to properly configure Edge, it is important to learn how to clean it properly.


Reset Edge
Click on the " ... to the right of the address bar to open the Edge menu.




Then click on " Parameters ».



In the Settings window, click on " Restore Settings in the left menu.



A window will open. A short text will explain the consequences of the reset, i.e. the restoration of all original settings, the start page and the deletion of history and cookies. If you agree with this, click on the blue button " reset ».

Find our tutorials to help you configure Edge properly:
How do I remove a synced Microsoft account on Edge?
How to connect my Microsoft account on Edge?
How to synchronize its settings on Edge?
How to activate or deactivate the synchronization of my Microsoft account on Edge?
How do I activate dark mode on Edge?
How do I update Edge?
How to pass Edge in French?
How do I set Edge as my default browser?
How do I remove Yahoo from Edge?
How do I remove Bing from Edge?
How do I change the home page on Edge?
How to change the search engine on Edge?