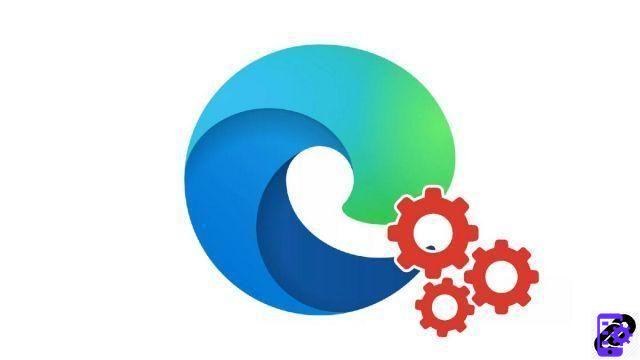 Edge is an excellent internet browser. If you like using it, you can make it your default browser on Windows 10 with just a few clicks.

Making Edge your default browser is very important for your smooth browsing experience. By designating it as your one and only browser, you ensure that any link you receive, from online messaging or your email, will open with your Edge browser.

Because what could be more frustrating than receiving a link that opens another browser, therefore another window, which pollutes your work environment where another tab would have been much simpler and more efficient? By setting Edge as your primary browser, those little annoyances will be history.

Be careful however, the operation is not carried out from the browser, but directly from the Windows 10 settings. We explain how to properly configure Edge in our tutorial below.


Set Edge as default browser
Open the Windows 10 Start menu (bottom left of the screen).




Click on " Parameters ».



In the Settings panel, click on the " Applications ».



In the left pane, click on " Default applications ».



In the "Browser" section, choose from your various Microsoft Edge browsers.

And that's all ! Now Edge is your default browser for all your web visits.
Find our tutorials to help you configure Edge properly:
How do I remove a synced Microsoft account on Edge?
How to connect my Microsoft account on Edge?
How to synchronize its settings on Edge?
How to activate or deactivate the synchronization of my Microsoft account on Edge?
How do I activate dark mode on Edge?
How do I update Edge?
How to pass Edge in French?
How do I remove Yahoo from Edge?
How do I remove Bing from Edge?
How do I change the home page on Edge?
How to change the search engine on Edge?
How do I reset Edge?