Among its arsenal of Premium subscriptions, the Spotify music and podcast streaming platform (Android - Windows ) also offers an offer for couples. Better known as "Duo Premium", this allows you to take advantage of the main advantages of the platform at a preferential rate. Here is the very simple procedure to follow to start or join this offer.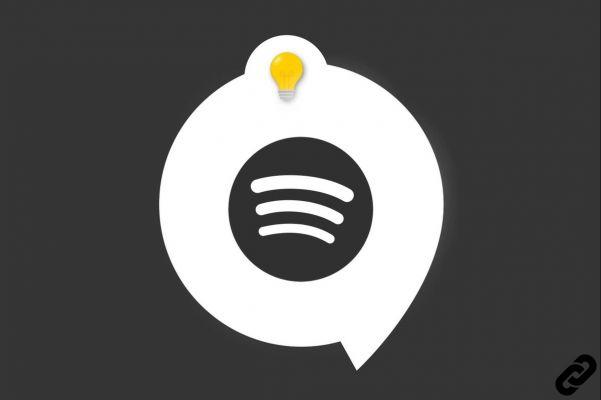 A complete offer designed for couples
The Duo Premium subscription links the Spotify accounts of two people living under the same roof in order to benefit from the advantages of the platform at a reduced price and without obligation. A free trial period of 1 month is even available for users who want to get familiar with Premium.
As part of this offer, subscribers can opt for the highest audio quality, listen to music in the order of their choice and without ad breaks but also synchronize songs to be able to listen to them in offline mode. This last feature is very popular with frequent travelers and people who travel frequently for work. In addition, this subscription stands out thanks to "Mix Duo", a regularly updated playlist that combines the tastes of the two members.
How to Start a Spotify Duo Premium Subscription
To start your family subscription, go to the registration page from a web browser.
The person registering will automatically become subscription manager and will then be able to set the address, manage payments and invite or remove another member. The greatest vigilance is required during this stage because it is not possible to change the account manager later.
Once you have chosen the subscription, Spotify will automatically redirect you to a Order summary under which you can enter your payment information (the platform accepts payment by credit/debit card or PayPal). You should know that this information is required even to access the one-month free trial period.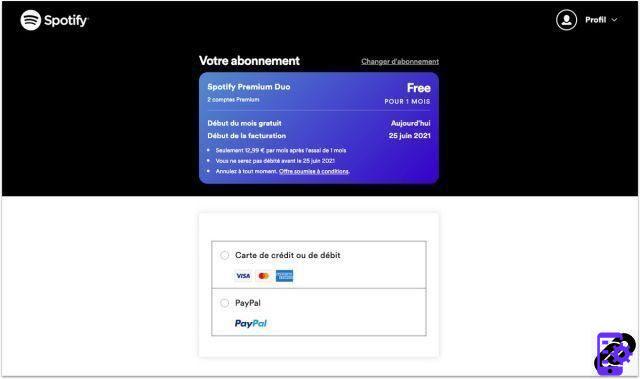 Join a duo account

To join a Duo Premium subscription, you must live at the same address as the subscription manager. This one will be able to send an invitation from their page Account . You will instantly receive this email invitation with a link to create a Spotify account or to log in to your existing account. Finally, before completing the procedure, Spotify will ask you to confirm your mailing address. Attention, please note that Spotify limits Duo subscription switching to once a year.
To read also:
All our tutorials on Spotify
How to manage your Spotify account?
How to use Spotify?
How to connect Spotify to other devices?