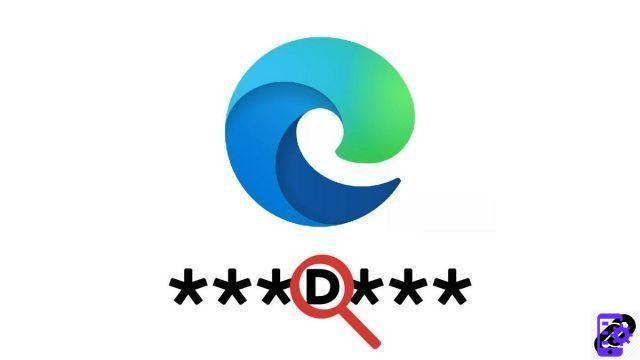 Edge has a password manager that saves different login credentials at your request. Want to view a password stored in the browser? No problem, there is obviously an option for that.

Passwords are part of our lives. We use them daily to connect to many online services, whether it's our social networks, our various email accounts or even on online sales sites.

It is strongly recommended by all computer security experts to use long passwords, consisting of numbers, letters and symbols, and to change passwords on each platform to avoid the risk of mass hacking. But if you want to sign in on another device or computer to a particular site, finding the right combination can be a headache...unless you're using Edge's built-in password manager.

In this tutorial dedicated to learning how to protect your privacy on Edge, we present the manipulations necessary to display your saved passwords.


How do I view saved passwords on Edge?
Click on the " ... which opens the Edge menu.




Then click on the " Parameters ».



When you arrive at the settings, you immediately access the " Profils ". Click on the " Passwords ».



On this page will be listed all passwords saved in Microsoft Edge. Choose the account you want to check and click on the eye icon to the right of the password (hidden as dots for security reasons).



Windows will ask you for your session password to access this information. Type it in to reveal the password in full.

Find our tutorials to help you protect your privacy on Edge:
How do I remove passwords saved on Edge?
How do I activate private browsing mode on Edge?
How do I delete frequently visited sites on Edge?
How do I delete previous entries on Edge?
How do I change a password saved on Edge?
How to clear history on Edge?
How to clear the cache on Edge?
How to delete cookies on Edge?