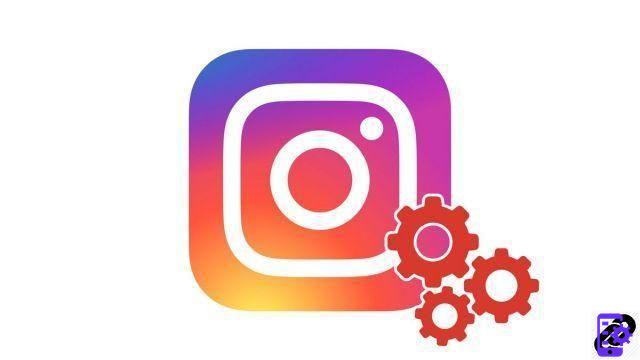 Since the spring of 2018, Instagram has allowed its users to consult the data that has been collected by the application. A useful service that allows you to be informed about what you have shared on the social network and therefore to better control your image.

We can never repeat enough that it is important to know how to secure and manage your privacy on Instagram, especially so as not to disclose more data than you want. In this tutorial, we explain how to directly view some of your data and how to download a copy of all of what you have published: photos, comments, but also your profile information.


Access personal data on Instagram
First, open the Instagram app on your device by tapping on the famous camera icon. Then touch the small image of your profile which is at the bottom right of your screen, it will take you to your personal page.




Once on your Instagram profile, press the menu button represented by three horizontal lines placed vertically. You will find it at the top right of the screen.



In the pane that opens on the right, scroll down to the very bottom of the page to select the "Settings" located near a drawing representing a gear.



Now that you are in the settings menu, touch the line where it says "Security".



On this new page, scroll down to the second section called "Data and History" and tap on "Access Data".


Scroll to view the various information collected on your activity and classified in six separate sections: "Account Info", "Profile Info", "Contacts", "Account Activity", "Story Activity" and "Ads".

You can therefore view the amount of data that the social network has recorded about you and your use of the application, such as the date of creation of your account, your subscription requests or the accounts that you have blocked, for example.
Download a copy of their personal data
To perform this operation, the path is almost the same as for accessing personal data (which we saw previously). You will need to open your Instagram application, go to your personal page to access the settings and then select "Security". Find this route in detail with the help of the images above and let's meet after stage 4 to continue!


We therefore find ourselves on the window dedicated to the "Security" of your Instagram account. On the second part of the page, just below the "Access data" line, press "Download data".



On the new page that just appeared, enter the email address where you want Instagram to send a copy of all the personal information you've shared on the app since creating your account. Then press the blue "Request a download" button at the bottom of your screen.



Now, enter your Instagram password and then tap on the "Next" mention that appears on the top right of the screen.

You will receive an email containing a download link that will allow you to access all of the information collected by Instagram. This email will arrive in your inbox within a maximum of 48 hours.
Looking through your post archives, you'll likely see photos that you've deleted, making it clear which images are still visible to the company. Always keep in mind that your posts are never completely innocuous and may contain valuable information for the social network you use.
Find other tutorials to help you secure and manage your privacy on Instagram:
How to disable photo tagging on Instagram?
How to block private messages from an Instagram account?
How to unblock an account on Instagram?
How to delete a follower on Instagram?
How to activate and deactivate geolocation on Instagram?
How do I turn off ad targeting on Instagram?
How to make your Instagram account private?
How to block an account on Instagram?