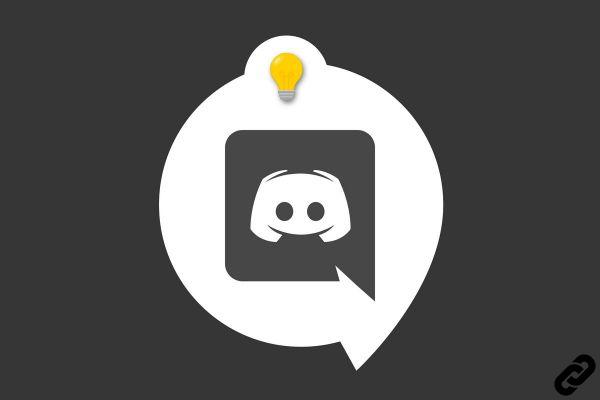 You want to link your account Discord to your social networks or video game accounts? Nothing's easier ! Facebook, Twitter, Steam, or Twitch are some of the accounts you can add to Discord. The advantage? This allows you to display your different accounts on your Discord profile but also to activate the Overlay, an interface integrated into a launched game, a feature appreciated by many gamers.
Link other accounts to Discord
1. To get started click on the small settings wheel at the bottom left of the Discord home screen like this: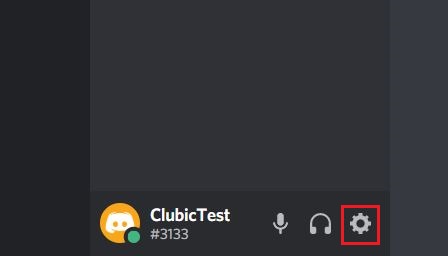 2. In the left pane, go to the "Connections" which is on the fourth line.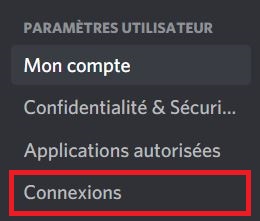 3. Choose the account you want to link to Discord by clicking on the corresponding icon.

4. The procedure is almost similar for all account types. You will be redirected to a web page that will ask for your credentials (unless you were already logged in) and then your authorization to access the content of the account. For example, I link my Twitter account here by clicking on "Authorize app".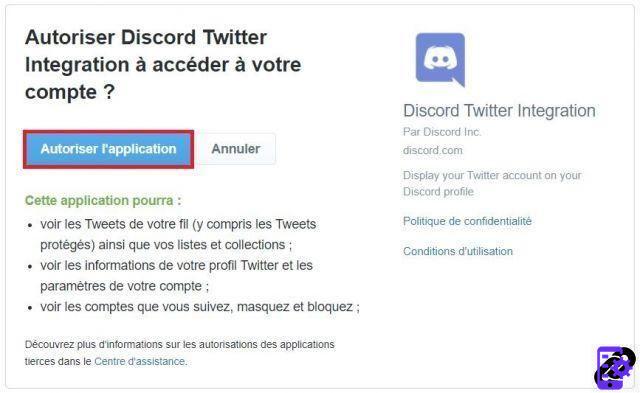 5. Once Discord is authorized, you should see a page confirming the link between the two accounts.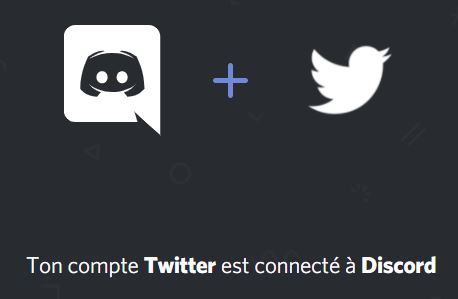 6. After adding my Facebook and Steam account, I can configure the links that can be seen or not on my Discord profile. To do this, simply return to the page "Connections"Discord settings and check the boxes"Show on my profile" or not according to your preferences.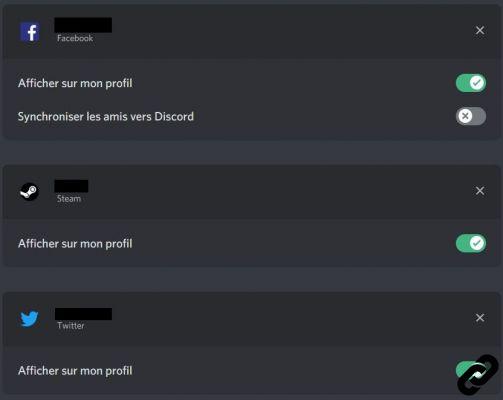 Here's how your profile will appear to other users if you view your linked accounts: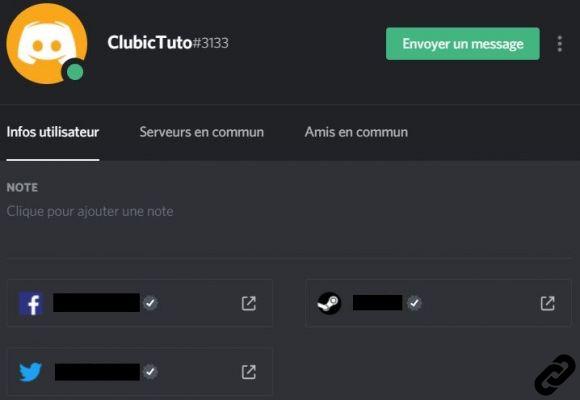 And here you have just linked your Discord account to a video game account or a social network! This feature is very useful if you want to highlight your different accounts on your Discord profile but also have a shared contact book.
Find other tutorials on Discord:
How to configure the confidentiality and security of my Discord account?
How to manage and configure your Discord account?
How to use Discord?
How to manage and use the servers on Discord?