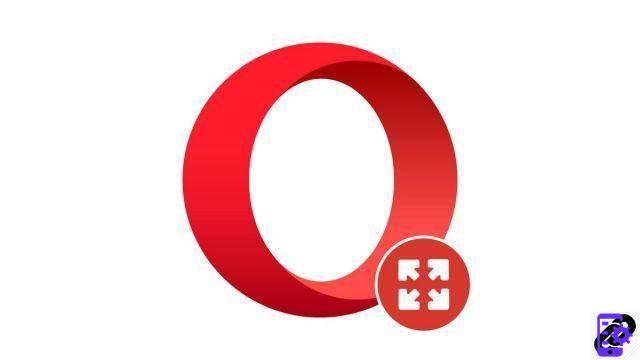 So that you don't get distracted by your inbox or any other tab when you're reading an exciting article, working or immersed in a thrilling video, Opera's full-screen mode is an indispensable tool! But you still have to be able to access it and... get out of it!

To enjoy the comfort of a large screen on Opera, watch and above all remember the manipulations of this tutorial dedicated to teaching you How to optimize your navigation on Opera.


Enable and Disable Fullscreen Mode in Opera
To invoke full screen mode, use the keyboard shortcut. Go to the tab you want to see enlarged and press the key F11. If your computer has a compact keyboard format, simultaneously press the keys Fn et F11.



Exiting full screen mode is exactly the same: press F11. You can also simply press the key Escape which is located at the top left of your keyboard.
You can now switch from one to the other as you wish. Be careful not to miss appointments while taking advantage of this pleasant mode, because the time is no longer visible in full screen!
Find other tutorials to optimize your internet browsing with Opera:
How to mute a tab on Opera?
How to open a tab in a new window on Opera?
How to open and close a tab on Opera?
How to import and export my favorites on Opera?
How to display your favorites on Opera?
How to add a site to favorites on Opera?
How to activate reading mode on Opera?
The essential keyboard shortcuts on Opera