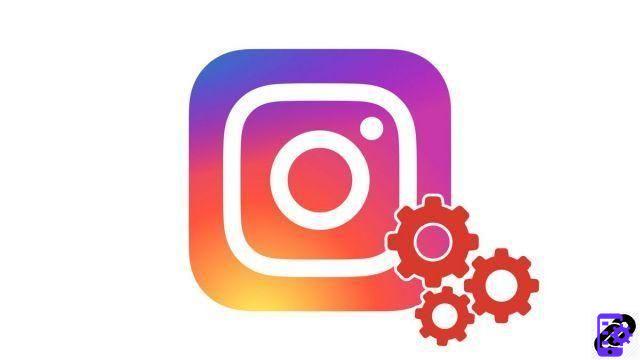 Instagram, the social network that specializes in photo sharing, lets you geotag your posts. A service which can be very practical, but which also offers the American company a whole stock of information about you and your habits. In addition, systematically sharing the address of places you frequent can be dangerous, especially if your account is public. It is therefore necessary to learn how to activate and deactivate geolocation on Instagram.

To use Instagram well, it is important to know a number of things and be able to put them into practice. Among these, issues relating to security are surely the most essential. Knowing how to manage and secure your privacy on Instagram is indeed a subject that should not be taken lightly. This is why Expertsconnecting offers you to come back to key points that will allow you to protect yourself and not to disclose more information than you wish to share. In this new tutorial, we will learn how to master geolocation data on Instagram.


Activate and deactivate geolocation on Instagram
Once is not custom, in this tutorial we will not ask you to immediately open your Instagram application. Indeed, the place from which we will act is none other than the settings menu of your smartphone or tablet. So let's find the "Settings" button on your device. This is, in the vast majority of cases, represented by the symbol of a gear.




Once you have located and pressed the famous button, and that you are therefore in the settings menu, go to the pane related to security. On the smartphone used for this tutorial, the section is called "Passwords and Security".



Then scroll until you see the "Location" line and select it by pressing on it.



At the top of this window, you can see the presence of a button in front of the mention "Access to my location". If the button is blue, it means your device is geolocated. If it is grey, this service is not active. So press it to perform either operation.

Note: If you can't find the settings, type "Geolocation" or "Location" in the small search bar at the top of the settings. You should easily reach the desired menu.
Activate geolocation on Instagram from the application
However, it is possible to activate geolocation (but not deactivate it) when you want to add a location to a photo from the application. To do this, open Instagram and tap on your profile picture which is located at the bottom right of the screen.



Among your publications, select the photo you want to geotag.



Now touch the three vertical dots located at the top right of the chosen photo.



In the small window that opens, select "Edit".



Now press on the mention "Add a place" which appears at the top left of the photo in question, under your username.



Then press the "Activate location services" button offered to you on this new page.



Confirm your action by simply pressing OK in the small window that has just appeared before your eyes.


Geotagging is now enabled, you can determine the exact location where this photo was taken. This can of course also be done live when you post an image online.
For more security, we advise you not to keep geolocation active when you are not using this feature. This will protect your privacy as well as your personal data, both on Instagram and on other networks or apps.
Find other tutorials to help you secure and manage your privacy on Instagram:
How to disable photo tagging on Instagram?
How to block private messages from an Instagram account?
How to unblock an account on Instagram?
How to delete a follower on Instagram?
How do we find out what data Instagram has collected on our profile?
How do I turn off ad targeting on Instagram?
How to make your Instagram account private?
How to block an account on Instagram?