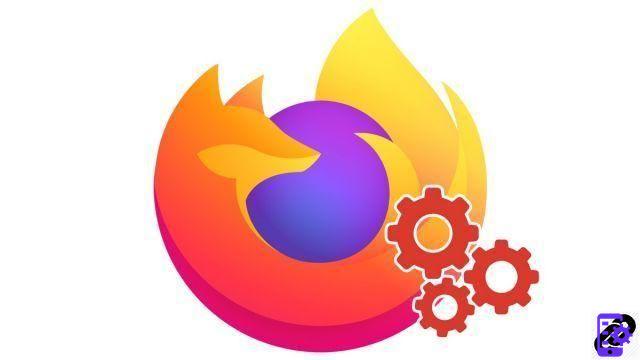 Firefox Sync is a service that allows you to configure Mozilla by offering to synchronize your personal information, such as your history and your identifiers, as well as your browsing preferences, such as your bookmarks.

In this tutorial we show you how to properly configure Firefox by teaching you how to disable and enable Firefox Sync without going so far as to log out of your Firefox account.


Disable synchronization of your account on Mozilla Firefox
First, open the menu of your "Personal account" which is located at the top right of your screen. Then click on "Sync Settings".






You are on the "Options" page which allows you to manage various aspects of your navigation on Firefox. You can see that it shows your account email address and that syncing is enabled. Scroll down to see the "Edit" button on the left side of the page and select it.



In the small window that opens, click on "Disconnect", at the bottom left.



A new window will ask you to confirm this action. So click on "Sign out" to make the deactivation of Firefox Sync effective.

Note: keep in mind that by disabling synchronization, Firefox does not delete your browsing data on the device concerned.
Activate synchronization of your account on Mozilla Firefox
To reactivate synchronization via the Firefox Sync service, click on the "Personal account" symbol located in the toolbar, then select "Configure Sync". You will notice that the menu that opens is different depending on whether synchronization is activated or not (see the first step of the previous explanation).



In the options tab, you can see that synchronization is correctly noted as "Disabled". Then head to the bottom of the page and click on "Set up Sync".



Now select the "Save Changes" button.

Your account synchronization is enabled again on this device!
You now know how to enable and disable synchronization of your Firefox account. So you can keep your Firefox account connected by choosing when and on which device you want to use Firefox Sync.
Find other tutorials to help you configure Mozilla Firefox:
How do I remove a synchronized device from my Firefox account?
How to create and synchronize a Mozilla Firefox account?
How to synchronize its settings on Mozilla Firefox?
How to install a theme on Firefox?
How to update Firefox?
How to switch to Firefox in French?
How do I set Firefox as my default browser?
How to remove Yahoo from Firefox?
How to remove Bing from Firefox?
How to change the home page on Firefox?
How to change the search engine on Firefox?
How to reset Firefox?