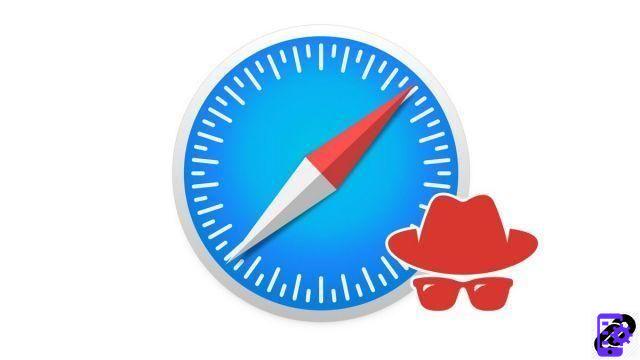 Also called Incognito mode, private browsing allows you to leave no trace of your online activities, at least on the browser side. Once activated, Safari stops locally saving your visited sites, forms, cookies, personal data, etc.

It's useful for experimenting with "neutral" browsing, not personalized based on your background, or for surfing on a public computer without it saving your form entries. This tutorial explains how to protect your privacy on Safari using incognito mode.


Enable Private Browsing on Safari
In Safari, click the button File at the top of the screen.



Click on New private window.


Alternative method: press the keys simultaneously Shift + Cmd + N.
Private browsing doesn't isolate you from online threats, nor does it make you invisible to the sites you visit or your ISP. On the other hand, it avoids iCloud synchronization of your browsing history from one device to another.
Find other tutorials dedicated to protecting your privacy on Safari:
How to delete passwords saved on Safari?
How do I delete frequently visited sites on Safari?
How to delete previous entries on Safari?
How do I change a password saved on Safari?
How to clear history on Safari?
How to clear the cache on Safari?
How do I view saved passwords in Safari?
How to delete cookies on Safari?