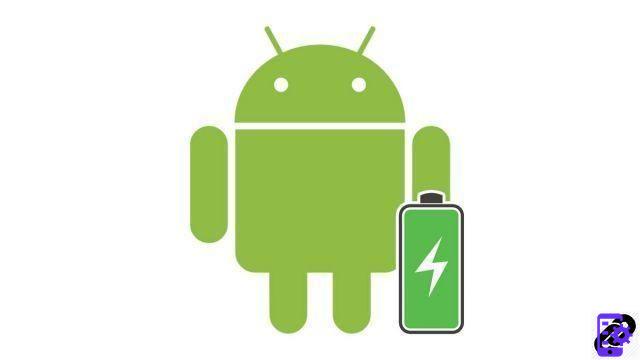 Android has a native configurable power saver, which can be manually activated by the user whenever they want. Ideal for boosting the battery life of your smartphone.

The energy saving mode allows you to increase the autonomy of your smartphone, in particular by deactivating functionalities that are not essential: automatic application updates, screen transition animations, automatic synchronizations, limitation of background app activity...

When your battery reaches a certain level (usually around 20%), Android asks you if you want to activate the energy saving mode in order to save time before turning off the device. But you can just as well turn it on manually at any time, even when the battery is at 100%, in order to reduce energy consumption and thus benefit from better autonomy.

If you want to learn more about the possibilities offered by your phone to optimize the use of your battery, don't hesitate to take a look at our article "how to master all the features of your Android smartphone".


Enable Power Saving Mode on Android Smartphone
Before starting the explanation, recall a small point which is important. Android is a multitude of versions, updates, manufacturer overlays and interfaces. It is therefore possible that the handling described below does not apply exactly to your device. But you should find the equivalent menus on your smartphone model without too many problems.
Go to Settings on your smartphone.




Select "Battery and performance".



Enable battery saver.

In our example, the estimated autonomy of the smartphone was 16:17 without the battery saving mode activated, it then increased to 25:04 with the saver. To deactivate it, just repeat the same operation. There are apps on the Google Play Store that claim to be able to improve your battery life, we advise you to avoid them since they themselves consume energy. Their positive impact is often negligible or even nil.
Native Android Battery Saver comes with customization and scheduling options, feel free to check it out to configure this mode as you see fit.
Find other tutorials to help you master all the features of your Android smartphone:
How to scan with your Android smartphone?
How to film the screen of your Android smartphone?
How to activate dark mode on an Android smartphone?
How to print from an Android smartphone?
How to add a web shortcut to the home page of your Android smartphone?
How to turn off vibrations in silent mode on an Android smartphone?
How to change keyboard on Android?
How to block anonymous calls on Android?
How to block a number on Android?
How to share the 4G connection of your Android smartphone with your computer?
How to scan a QR Code with an Android smartphone?
How to take a screenshot on Android?
How to locate a lost or stolen Android smartphone with Google?
How to use your Android smartphone as a USB key?