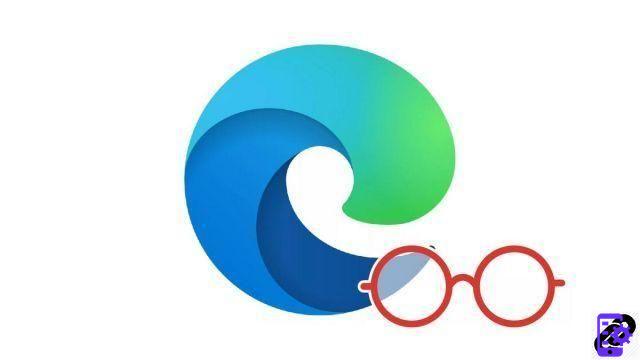 Edge includes a mode to transform the interface of a web page to extract only the text and facilitate reading comfort. A button, accessible in the address bar, makes it possible to transform all the pages compatible with this system.

It is sometimes complicated to correctly read an article on a web page. Reading is however the foundation of the Internet but the pages, over the years, have become considerably heavier. The layout is always more visual, spectacular with many animations and graphic elements, but the body of the page can be drowned in images and advertisements.

This is where reader mode comes in. It allows most web pages to extract the body of the page and reformat it as if it were a simple page of text written via your favorite word processor. This mode also allows you to change the color theme, for easier reading at night for example, or to enlarge the fonts used, again to increase reading comfort. By consulting our quick tutorial below, you will quickly know how to optimize your navigation on Edge!


Enable Reading Mode on Edge
Go to a webpage. If the page is compatible, you will see an icon appear in the address bar on the right in the shape of a book.



Click the play mode icon. (Note that the website you are visiting must be compatible with reading mode for it to display).


The page reloads in this enhanced reading mode.
Find our tutorials to help you optimize your navigation on Edge:
How to mute a tab on Edge?
How to open a tab in a new window on Edge?
How to open and close a tab on Edge?
How to import and export bookmarks on Edge?
How to view bookmarks on Edge?
How do I bookmark a site on Edge?
The essential keyboard shortcuts on Edge
How do I turn Edge's fullscreen mode on and off?