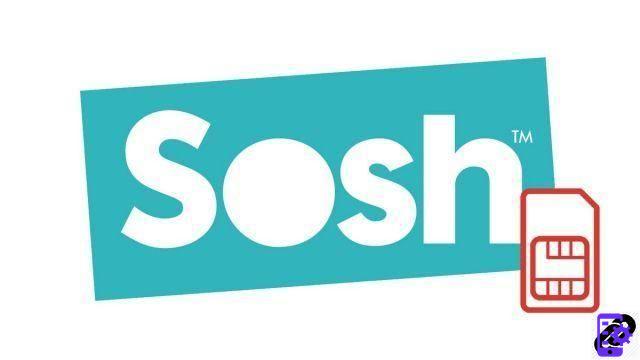 Are you a new customer, have you subscribed to a second Sosh mobile plan or have you opted for the multi-SIM option? All of these situations require activation of your new SIM card to use your line.

Each new customer arriving at Sosh receives their SIM card by post. Once in your mailbox, all you have to do is activate it to take advantage of your mobile plan. In other cases, activation of the SIM card may also be necessary, for example when you subscribe to the multi-SIM option, sometimes when you change your smartphone, or even simply because you have ordered a new SIM by noticing the loss or malfunction of your first chip.

For each of these situations, the procedure is simple and quick and will allow you to activate your services in just a few minutes.


For new Sosh customers
There are three methods to activate your Sosh SIM card:
By going to your customer area by following this path: Home > "Your mobile" sections > Activate your SIM card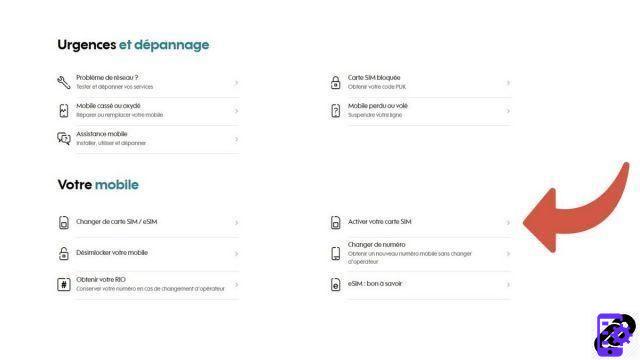 You will simply be asked to enter the 13 digits located on the back of the card you received, then validate.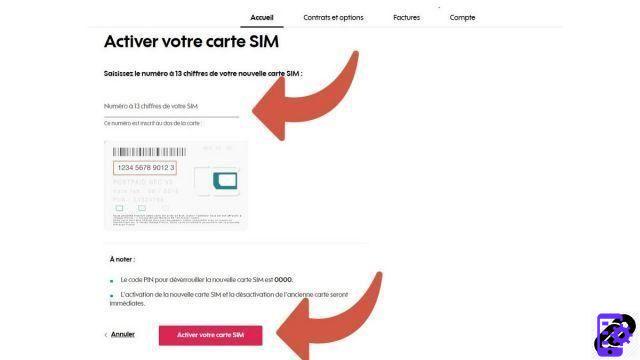 By calling 0800 100 740 (7 days a week, between 7 a.m. and 8 p.m.). This is an automated assistance service, simply say "SIM card" to access the desired service. It will be necessary to have your customer number (22-digit number, received in your welcome email) as well as your mobile number, whether it is a temporary number in case of portability, or of your new number.


Last solution: activate your SIM card from the MySosh application on iOS and Android.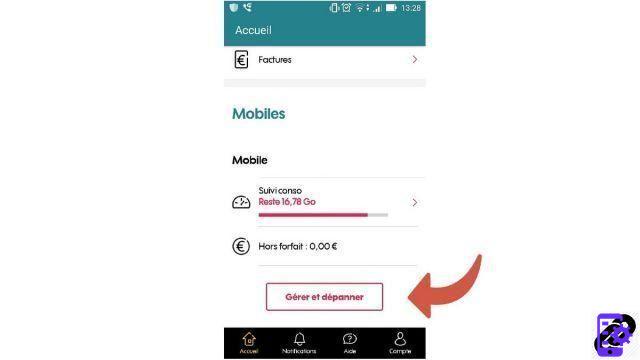 If you are already a Sosh customer
For various reasons, you may need to order an additional SIM card when you are already a Sosh customer.
Sometimes to subscribe to an additional plan according to your needs, but also in the event of loss or theft of your mobile phone or your SIM card. In the latter case, it will also be necessary to have your old card blocked so as not to encounter any disappointments. Changing your smartphone is also a situation where it is sometimes necessary to take a new SIM card, for the simple reason that the format of the card may be different depending on the mobile, especially if you are switching from an older generation smartphone. to a recent model.
For these different scenarios, the procedure is exactly the same as that presented above, except that you can dial 740 from your phone if you still have your current SIM card. This is the same automated service as mentioned above, except that here you will be identified and will not need to give the information required for new customers. All you have to do is enter your confidential code, which you will find on your bill, and of course the 13-digit number to activate the SIM card.
If you have subscribed to the multi-SIM option
If you wish to share the data from your mobile plan between several devices, such as a tablet, a 4G box or a GPS tracker, it will be necessary to subscribe to the multi-SIM option in order to receive several cards to be installed in your different devices. .
Again, you have the three methods stated above to activate your SIM cards. The difference is simply that if you subscribed to this option as a new customer, you will need to activate two SIM cards instead of one. The two SIM cards received are differentiated by their logo, the SIM card linked to your Sosh mobile plan bears the Sosh logo, while the multi-SIM option card bears a gray logo, that of Orange.
Useful information from Sosh:
Sosh mobile network: what is the Orange network coverage worth in Spain?
Sosh mobile network: what 4G, 3G and 2G speeds for the telephone operator?
Expertsconnecting accompanies you during your steps at Sosh:
Sosh sponsorship: How do the advantages of the offer for mobile plans work?
How to connect to your Sosh customer area and manage your account?
How to configure your Sosh answering machine?
How to unlock a smartphone at Sosh?
How to migrate from Orange to Sosh?
Comment configurer l'APN Sosh sur son smartphone ?
How to enable Wi-Fi Calling at Sosh?
How to activate call forwarding at Sosh?
How to retrieve your RIO code from Sosh?
How do I contact Sosh customer service?
How to cancel your Sosh mobile plan?