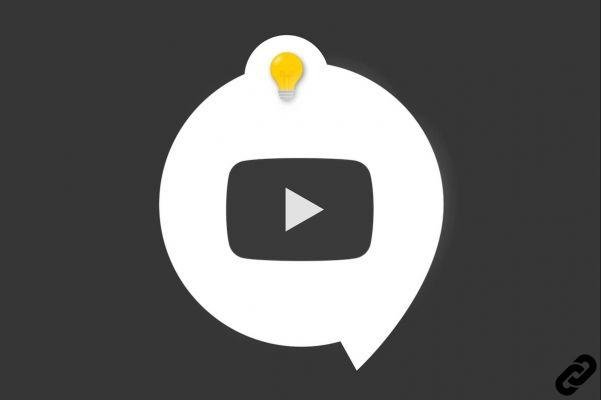 YouTube is the perfect platform for video lovers of all kinds. There is so much content that it is sometimes difficult to choose! It may also happen that we do not have enough time to watch everything. Fortunately, the platform is full of options to make your life easier. The waiting list is one of them. This is a reduced size video player that is available at the bottom right of your browser screen. When you're ready to watch the videos you've placed there, just press the "Play" button.
Waitlist allows you to store videos in a mini player. This comes in handy when surfing YouTube looking for quality content. Unlike the "Watch Later" playlist, this list is not available indefinitely: it lasts as long as your browser is open. Once closed, you lose the added content. Want to know how to use this tool? This tutorial explains everything step by step.
Add a video to your YouTube waiting list
Here's how to make the reduced waitlist player appear.
1. Log in to the YouTube platform.
2. Hover your cursor below the thumbnail of the video you want to add to the queue.
3. Click on the three small vertical dots and then on "Add to queue".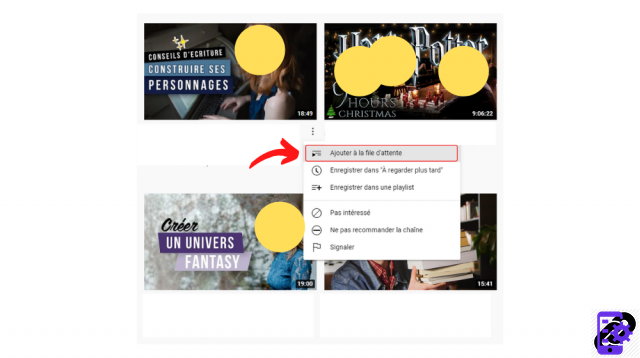 4. The minimized player appears at the bottom right of your screen.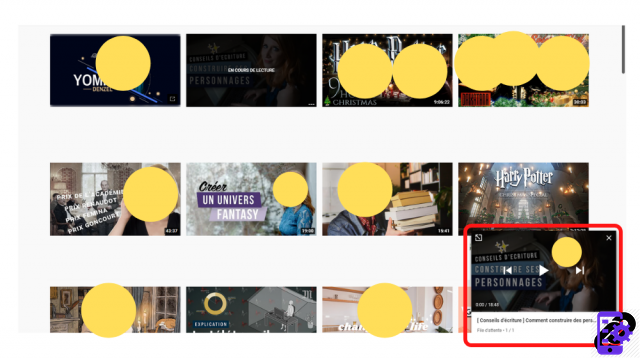 There is a second method to activate the queue:
1. Still on the YouTube home page, hover over a video thumbnail.
2. Two icons appear. Tap the list-shaped one below the small clock. The text "Add to queue" then appears. Click on it.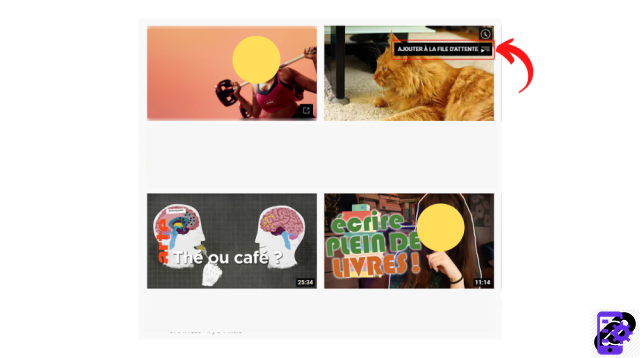 3. The content is added to the waiting list.
You can add as many videos as you want on this list and browse YouTube. The waiting list will be available until you close the service in your browser. If you click on a video to view it, the waiting list will always be visible in the right column of the page. It is quite possible to create a playlist from the queue by clicking on "Save".
Find all the tutorials to master all the features of YouTube:
Our complete YouTube file: tips, advice and tutorials
How to master all the features of YouTube?