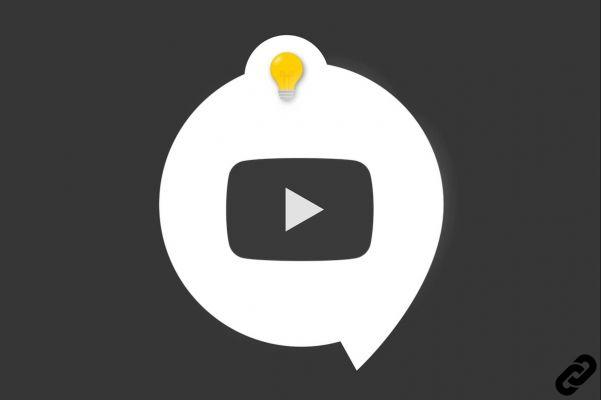 The end screen is a tool offered by the platform YouTube . In particular, it allows you to add valuable information to the videos, such as a link to new media or a request to subscribe to your channel. To add an end screen to your content, you have to remember two things: your video must be longer than 25 seconds and must not have been designed for children.
The end screen is a great way to promote a video, share a link to an external site, or entice YouTube users to subscribe to your content. This tutorial explains how to add one to the video of your choice, in just a few clicks.
Add End Screen to YouTube Video
Here's how to add an end screen to one of your videos:
1. Log in to the YouTube Creator Studio.
2. Take a look at the left column visible on the screen, and click on the "Content" section.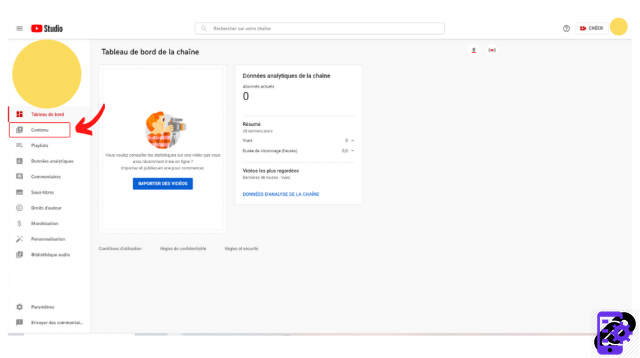 3. The list of videos uploaded to your channel appears. Select the video you want to work on and click on its thumbnail.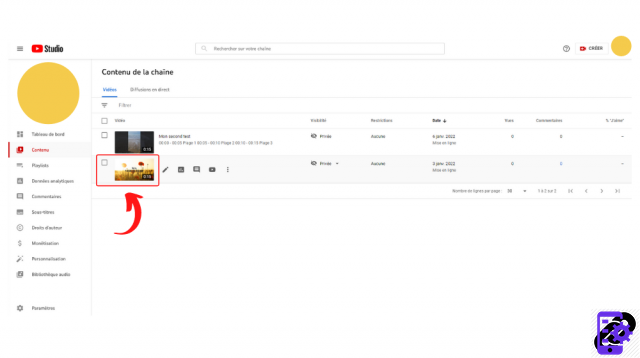 4. A "Video Details" menu opens. In the right column, at the bottom, you can see a field labeled "End screen". Click on the pencil icon then click on the element you want to highlight (video, channel, playlist, subscription, external website).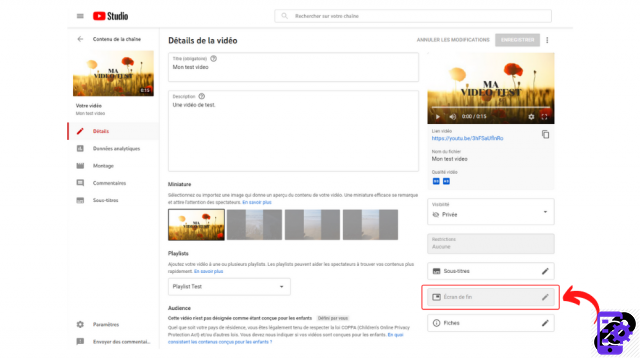 5. Confirm your choice by pressing "Save". This button is located at the top right of the screen.
You can preview your additions at any time by clicking on the "Play" button available on the video. It is also advisable to properly position your various end screens by going to the "Edit" section, available in the left column of the "Video details" menu. The end screen is usually present within 20 seconds of the media closing.
Find all the tutorials to master all the features of YouTube:
Our complete YouTube file: tips, advice and tutorials
How to master all the features of YouTube?