Il data backup it is a fundamental practice today but its meaning and its usefulness are not clear to everyone. Periodically backing up your devices can prove to be a very useful habit to avoid losing months and months of work, documents and precious information.
The significance of Data Backup?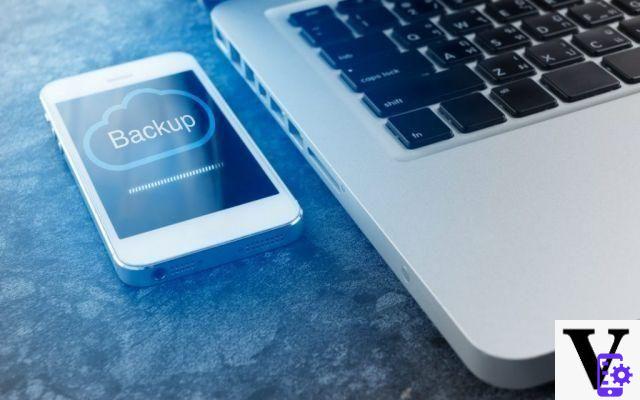 By data backup we mean the creation of a safety copy of files and folders that are usually kept inside a database, physical or virtual. It is about a real "copy and paste" than what is on the physical memory of the computer, smartphone or tablet that is saved in a different place from the memory of the device itself.
The secondary database can be physical or digital. In the first case, it can be an external hard drive, a USB key or even another computer. In the case of a virtual database, on the other hand, we rely on cloud-type storage which therefore uses the internet connection to store data on an online server.
Discount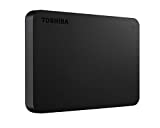 TOSHIBA HDTB420EK3AA, Canvio Basics, External Hard Drive ...
78 x 109 x 14 mm
Matte finish
Connectivity: USB
58,85 EUR −13% 50,99 EUR Buy on Amazon
Why make a backup save?
Usually this type of backup is done for two main purposes:
Recover data in case of loss or damage. This process serves to protect important files from digital threats so that they can be restored in the event of an accident or simple system maintenance. Anomalies, failures, errors, thefts, viruses are just some examples of threats that can irreparably damage your files. Among these we cannot fail to mention type viruses ransomware more and more widespread. This type of virus works by blocking all documents on the computer or devices connected to it. It is often impossible to unlock them, except by paying a monetary ransom requested by the hacker
Retrieve data before a major change. This case applies to recovering an earlier version of a program or document than the current one. It is usually carried out before delicate operations or operations that require a clear vision of the "before and after" intervention or, if necessary, restore the situation to the moment before the intervention.
For these reasons it is necessary to periodically back up all the data considered critical or vulnerable. It is a tedious and time-consuming procedure (depending on the amount of information) but it represents a lifeline for companies and individuals.
READ ALSO Synology DiskStation DS120j: the "personal" NAS for backup and sharing
How to make a data backup
Now that we know the power and meaning of data backup, let's get down to the practice and find out how to protect our precious folders.
there 3 main types of backups to be applied according to the need or the quantity of files and are:
Full backup - is the simplest and most used type of backup. It consists of a copy of the files and folders as they are, none excluded
Incremental - This type stores the files created and modified since the last full backup performed, leaving intact those files that have not been altered. This is a quicker and more versatile procedure than the previous one
Synthetic suit - Similar to the incremental type except that the changes since the last backup are not stored in a separate file but are merged with the most recent full backup. This typology combines the advantages of the two typologies seen so far, requiring, however, a greater amount of time
Fortunately for us, virtually all the latest operating systems and devices come with internal software to allow us to make a backup quickly and easily.
Windows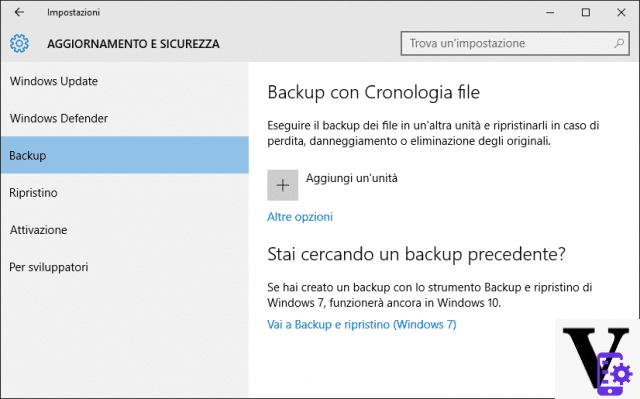 The Windows operating system has already pre-installed a program that allows quick creation of backups. In the case of Windows 10, the latest generation operating system, you can use File History to back up your PC. To use file history:
click Home
Select Settings
Select Update and securityQuindi la voce Backup
click Add a unit and follow the instructions to complete the procedure
In recent years, Windows has also made the service available to users Microsoft OneDrive for anyone with a Microsoft account. It is a service of cloud storage which automatically saves files, usually contained in specific folders dedicated to OneDrive, a free solution that offers 5GB of space, expandable with a monthly subscription.
MacOS
Mac provides the excellent tool time Machine, a program that, in a few simple clicks, allows you to create a complete backup of your device. To access Time Machine, simply:
Enter Pref Renze of system
Select time Machine
click Select backup disk and then add / remove disk from the list
At this point, just select the disk to save and that's it
The first backup must necessarily be complete, therefore it will require a large amount of time, however necessary for the protection of all data.
Android
The operating system Android allows you to create different types of backups according to our goal. It is possible, for example, to create a backup of installed applications and their data, alarms, system password history, Wi-Fi and much more. For this type of procedure, the cloud di Google that, through the account gmail, can have quick access to our favorite settings, in case we decide to change smartphone or reset it to factory settings.
To activate the Google backup, just:
Enter the Isettings
Select Backup e Restoration and then Backup my data
Select the Gmail account to use
To save files, documents and photos, the most used type of backup is obviously the "manual" one, connecting the Android smartphone to a PC and manually copying the folders inside the computer.
Discount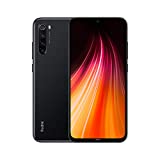 Xiaomi Redmi Note 8 - Smartphone 64GB, 4GB RAM, Dual Sim,...
Display: 6,3 ", 1080 x 2340 pixels
Processor: Snapdragon 665 2GHz
Camera: Quad, 48MP + 8MP + 2MP + 2MP
161,00 EUR −7% 149,99 EUR Buy on Amazon
iOS
The mobile devices of Apple are supported by iCloud, an online space offered by Apple for backing up all your data. To activate this function, simply:
Enter the Settings and select your profile
Then select the item iCloud e ICloud Backup
Move the lever to ON and select which applications or system functions to connect to the cloud
In this way you will have connected to your account all the information and useful data in all Apple devices who use that specific account. Once logged in, iCloud will continue to work autonomously as long as the device has an internet connection, so as not to lose any data.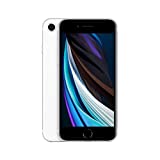 Apple iPhone SE (128GB) - bianco (include EarPods,...
Includes EarPods with Lightning connector, Lightning to USB cable, USB power supply
4,7 "Retina HD display
Dust and water resistant (1 meter up to 30 minutes, IP67)
Buy on Amazon
The meaning of backup: security
We thus discovered the true meaning of data backup, its value and how to carry out the procedure. So let's remember to keep our data and information safe from internet threats to continue to make the best use of technology and be prepared for any unexpected events.
Tagsandroid backup data icloud macOS Microsoft OneDrive Ransomware security Time Machine windows How to backup and save your data