If you have deleted all of your SMS messages by accident or you deleted your inbox to free up some space and you want your messages to be restored, you may not be able to do this on Android if you have not created a backup previously.
Through a backup it is also possible to recover data from messaging services such as SMS, WhatsApp and Facebook Messenger, since these synchronize messages to the cloud. However, for some Android devices, this is not possible because they do not include messages in the backup. The exception is Google Pixel and other Android devices with built-in SMS backup functionality.
It is possible to run the backup your SMS on Android and keep them for later use, for example when you want to switch to a new device and transfer them to that device. Also, if you reset your phone to factory settings, all SMS messages will be deleted, but with a backup they can be restored quickly and easily. Here are the most popular ways used to salvare SMS Android (on PC and Mac), i.e. fare backup SMS Android.
Fare Backup SMS Android con Google Drive
You can archive backups of your SMS using Google's convenient backup service at Google Drive. This way you can restore all your personal data after a factory reset or when switching to a new Android device.
The downside to this method is that it limits the data to Google Drive, so over time your oldest data will be deleted and you won't be able to restore older backups as you wish. Here's how Google Drive backup works.
1. Open Settings on your Android phone and tap Google.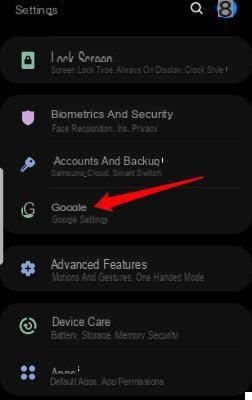 2. Click on BACKUP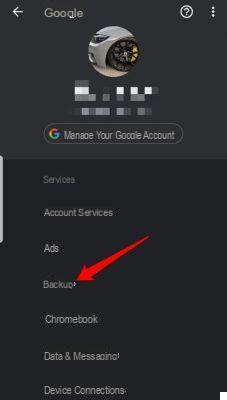 3. Then click on the button "Backup"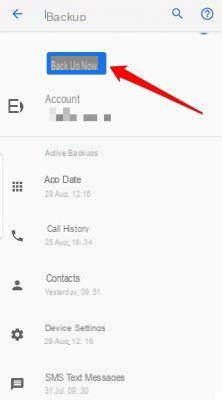 You will see your backups in the Google Drive main menu and access the backup settings directly from the Google Drive settings. The only thing that is not included in this backup is the media MMS. If you need it, you can get it with a Google One subscription.
Backup Android SMS with app
If you want an alternative method of backing up your SMS to Android, you can use a third party app like "SMS Backup & Restore", Which allows you to save and restore your SMS on the device whenever you want.
1. Download SMS Backup & Restore (free) from the Google Play Store. Once installed, open it and tap Start. Give the necessary permissions by tapping Allow on each of them.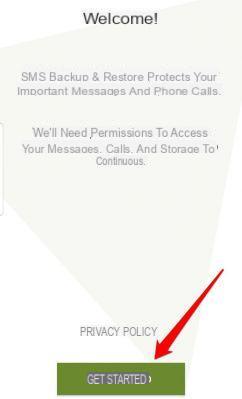 2. Touch Configure backup. Choose the one you want to back up, especially SMS messages, then tap NEXT.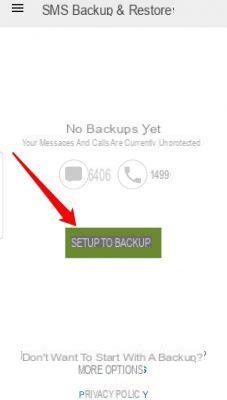 3. Select a cloud storage service for SMS and data storage, then click NEXT.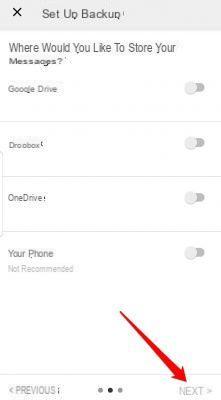 4. Tap "Log in"To connect to the cloud storage service chosen as the backup storage. Choose other settings like how long before auto deletion of old messages and then tap Save finally.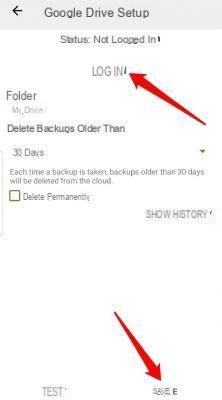 5. Choose whether to backup via Wi-Fi or while charging, and then press NEXT.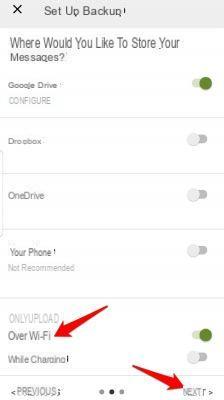 6. Choose the backup interval options from daily, weekly or hourly. You can also set the exact backup time in Advanced Options or set scheduled backups with notifications to notify the user when the backup is complete.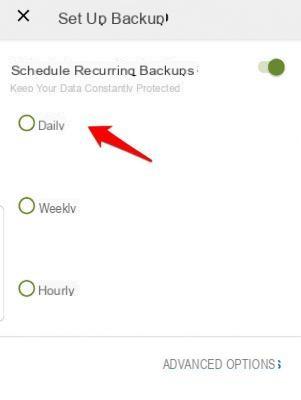 7. Click on "Backup"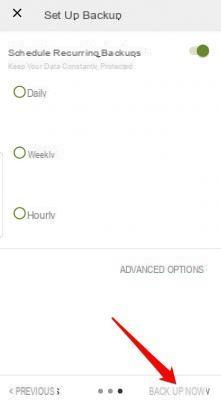 How to restore SMS on other mobile
If you have backed up your SMS messages using Google Drive, updates are performed every 12-24 hours. You can restore a message immediately after it is deleted, but this restores an archive, then it will restore the entire SMS history.
With the app SMS Backup & Restore instead here are the steps to follow to restore SMS messages on another phone.
1. Open the SMS Backup & Restore app and tap the menu at the top left of the screen (three horizontal lines).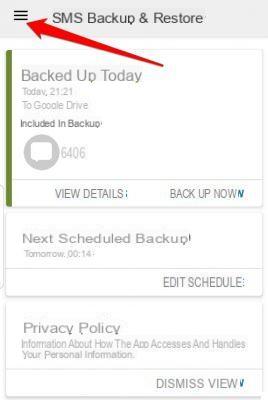 2. Click on "Restore"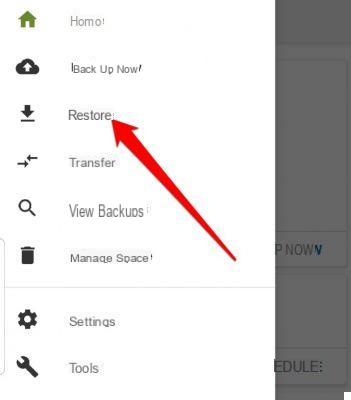 3. Click the backup location you want to restore from (local backup location, Google Drive location, Dropbox location, or OneDrive location).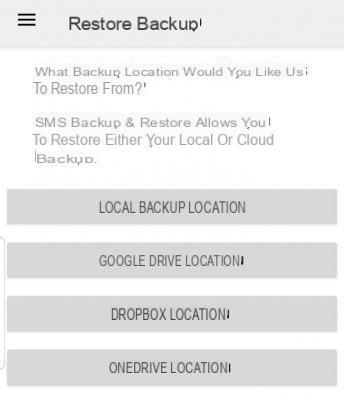 4. Find the backups you want to restore and select the data type, in our case "Messages". Then click on NEXT.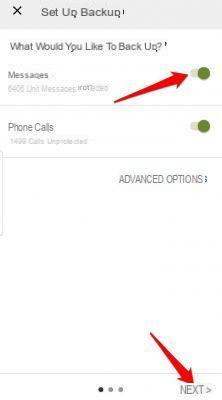 5. You will see a notification to temporarily set the app as the default messaging app in order to restore your SMS messages. If you agree, tap OK, then tap Restore.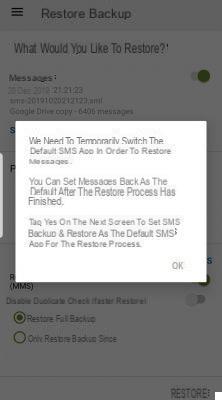 6. Touch Yes to begin the reset process, then tap Close once finished.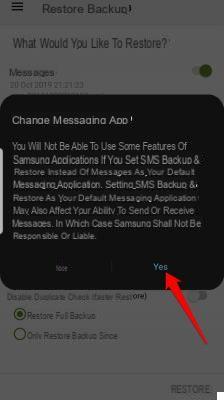 You can use the same steps to restore old messages to another phone, as the data is stored in file format XML (format compatible with any Android device).
I wanted to make backups without special apps and I hoped to find indications that could be carried out almost slavishly; unfortunately the Google interface that I find starting to follow the instructions is different to the point of not knowing what to do after step 1. I think the article is obsolete. In short, it was useless for the purpose. Greetings
The article is not obsolete. Each mobile phone has the settings menu a little different from the others .. but in general just go to Settings, find the Google entry and then click on BACKUP.