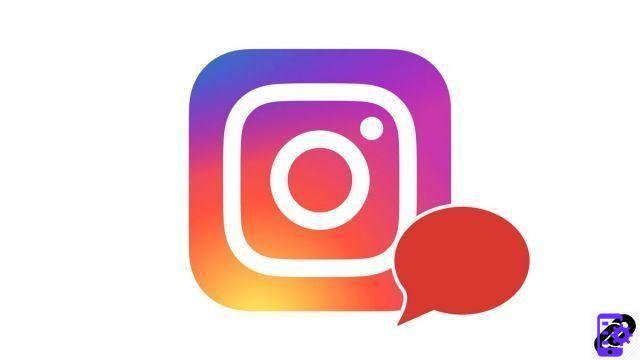 You appreciate this person but, these days, they don't stop asking you and you find it a bit tiresome to be drowned in an endless stream of messages? Fortunately, Instagram allows its users to keep away - without going so far as to block it - any individual deemed too intrusive.

We can never repeat it enough: for a social network to remain pleasant and not be a vector of unnecessary stress, we must learn to use it well. As with Facebook or Twitter, it is necessary to know how to secure and manage your privacy on Instagram. In this new tutorial, we teach you how to block private messages from an Instagram account.


Block private messages from an Instagram account
Start by opening your Instagram app by tapping on the icon installed on your device. Then go to the account of the person in question. If their profile is not displayed on your home page, press the "Search" tab represented by a magnifying glass and located at the bottom of your screen on the left-hand side.




Then touch the search bar which has the same symbol and which is located at the top of the page.



When you tap here, Instagram offers you a list of profiles from among your contacts. If the person with whom you want to limit exchanges is not listed, type their name in the search bar until their account appears in the list.



Then tap that person's profile to go to their Instagram account.



Once on its page, touch the three vertical dots, symbol of the settings, positioned at the top right of the screen.



In the small window that opens, select "Restrict".



It is done ! You can now press "Close" or "Learn more" if you want to know more about this remote feature.

This feature can also be applied from the private conversation you had with this person so far. All you need to do is tap the circled 'i' icon and select 'Restrict'.
Note: it is of course possible to go back and unblock private messages so that you can exchange easily with this account. The path is then exactly the same. You will simply click on "Unrestrict" in the last window. From here you can also "Block" that person or "Hide your story".
To prevent and avoid as much as possible violent, insulting or simply unwanted exchanges, Instagram allows you to completely block access to your account to any user. The latter will then also no longer be able to contact you. The "Restrict" function of the social network is less radical: it guarantees you peace of mind and protects your privacy while leaving your door open. Concretely, this means that you will not receive notifications if the "restricted" interlocutor initiates the conversation, but that his private messages will however remain accessible in your mailbox if you decide to consult them. The account in question will not be able to see whether you are online or not, nor will it be able to see that you have read its messages.
Find other tutorials to help you secure and manage your privacy on Instagram:
How to disable photo tagging on Instagram?
How to unblock an account on Instagram?
How to delete a follower on Instagram?
How do we find out what data Instagram has collected on our profile?
How to activate and deactivate geolocation on Instagram?
How do I turn off ad targeting on Instagram?
How to make your Instagram account private?
How to block an account on Instagram?