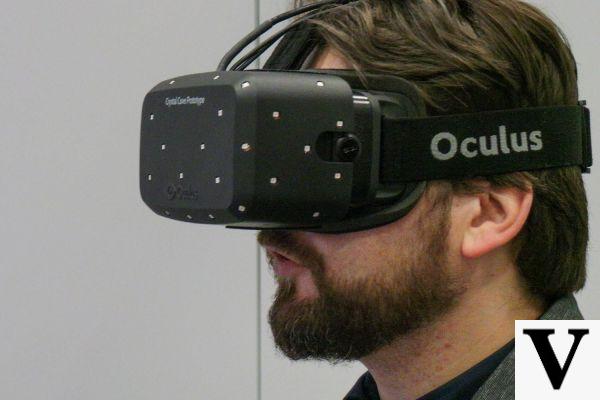 A Reddit user made a nice discovery by messing around with Chrome. It seems that Google's browser has indeed introduced new support for Oculus Rift, Facebook's popular virtual reality device, through WebVR-based content.
"I just tried and yes, it works," confirms the Reddit user. So here's how to take advantage of Chrome's new VR content in a few simple steps.
Google Chrome embraces virtual reality on the desktop
First, just make sure that the latest version of Google Chrome on desktop matches 66.0.3359.117. You will then have to access the browser flag settings, ie insert "chrome: // flags" in the address bar; here you will find the new "Oculus browser support" option, which if enabled will allow you to use Oculus Rift.
Chrome VR content uses WebVR, a programming interface based on JavaScript that will allow us to access the various virtual experiences available directly from the browser, without the need for any additional software - on the WebVR Experiments page you can find some of the "experiments" made by Google.
WebVR will be able to detect the virtual reality headset we use and its hardware capabilities, position and orientation, in order to render images at the best framerate supported by the peripheral and graphics card of our PC.
It must be said that WebVR does not only support the "pair" Chrome / Rift. The interface is enabled on other peripherals and on the most popular browsers: HTC Vive users, for example, will be able to navigate on Windows devices via Firefox, Servo and Supermedium and on MacOS via Firefox Nightly; these are all compatible with WebVR applications.
As Digital Trends reminds us, it will be possible to access VR content in much cheaper ways. In this case, just use your Android smartphone and a Google Cardboard; the second alternative proposed by Mountain View is Daydream, which however will require a device compatible with its platform.
For the time being, however, the desktop version of Google Chrome supports exclusively with Oculus Rift and we have no news about future compatibility with other viewers such as HTC Vive or Windows Mixed Reality peripherals.
Tagsbrowser chrome desktop oculus rift WebVR Chrome: from today we will be able to use Oculus Rift to browse from desktop