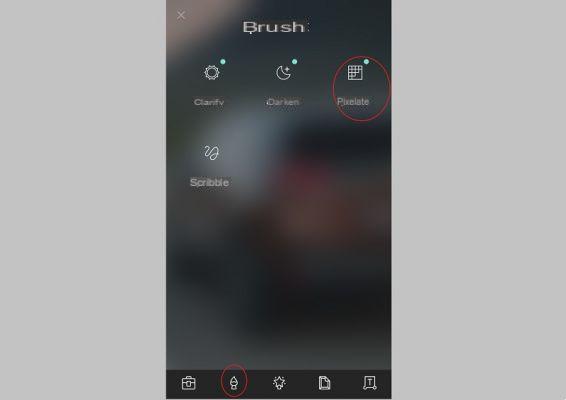 A face, sensitive information that you don't want to appear in an image? You have the option to hide them by blurring the photo or a specific part before sharing or posting it on social networks. In this article, we will see how to do this on PC and smartphone.
Several editing applications allow you to blur a photo in case you want to not see some information or just a face. Photoshop, for example, does this very well. But you don't have to spend hundreds of dollars to buy this tool. To perform this kind of task, you can use an online service. Its simple, fast and free.
How to blur a photo on PC
If you are on a computer (Mac or Windows 10), you can blur a photo with the Pixlr application which is one of the best free alternatives to Photoshop. What is interesting is that it is also possible to use it from a browser. It exists in the form of a web application. To blur an image on a PC with Pixlr, download the Windows or Mac application, or go to the web version at this address.
Bottom, left, at the side menu level. Click on Open Image and select the image) blur on your disk.
Once in the workspace, select the category Touching up in the tool panel then select the tool in the form of a water drop
In terms of parameters, adjust the size, soft effect and force of the tool to your liking
Click on the part of the image to blur and drag the mouse cursor over the surface
Repeat the gesture several times to increase the blurring.
Pixlr is also available as a downloadable mobile version on iOS and Android. But to blur a photo, the process is a bit different. You can do this by using the "Pixelate" tool.
Once the tool is selected, slide your finger over the part to blur on the photo. Click on the validation comma at the bottom right and save the image.

That's it that's all. Whether you're using a PC, Mac, or smartphone, Pixlr lets you blur all or part of a photo quite easily. This app is free and cross-platform.