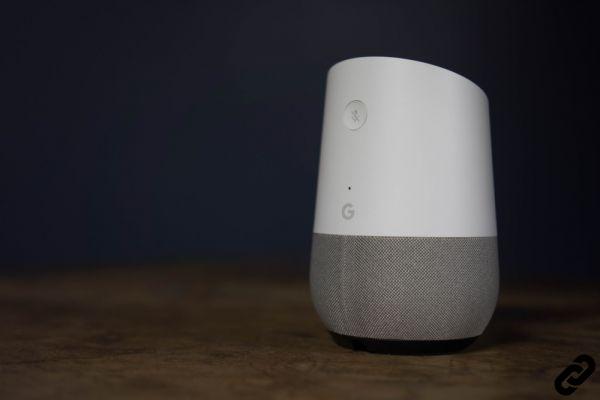 GaleanoStock / Shutterstock.com
Whether you have multiple Google smart speakers (Google Home, Max, Mini) or just one, you can broadcast messages to all devices, or to your single speaker from your smartphone.

Very practical in everyday life, voice announcements allow you to send messages throughout the house, for example to announce that dinner service is imminent, that you are going to launch your family's favorite series on Netflix, or even to tell your children that it is time for them to go to bed.


1. Check that speakers are connected to the same Wi-Fi network
Also check that they are identified and linked to the same Google account as the speaker you are going to address to broadcast your message. The message will be transmitted to all speakers that meet these criteria. If you have more than two speakers and you don't want to send your ad on one of them, then you just need to link it to another Google account. To do this, follow our tutorial on how to configure and manage your Google accounts.
2. Disable Do Not Disturb Mode
If you only have one Google Home smart speaker available, you can also send messages to it to broadcast from your smartphone, using the Google Assistant. To do this, simply use the same Google account as the one to which your speaker is linked. This feature can be particularly useful (with one or more speakers) to broadcast messages while you are outside, for example to announce that you will soon be home from work, or that you will be running late. because of the traffic jams on the device!
Tell your assistant: "Ok Google, announce that"
For example: "Ok Google, announce that I will be 15 minutes late because I am stuck in traffic".
Instead of the word "announce", you can say "broadcast", or "tell everyone", it will work the same way. Personalized ads are shown on all devices that meet the conditions we have already mentioned, but not on the sending device, from where the message was recorded.
However, Google has already thought of many situations. You can therefore contact the Assistant to transmit daily announcements such as "It's time to get up", "Lunch is ready", "I'm home" or "It's time go to bed ". Your speaker will broadcast a message with pleasant sounds that match every situation. These announcements are transmitted to all devices, including the one through which the message was transmitted. To take advantage of these announcements simply say "Ok Google, announce (the situation) at the table", for example.