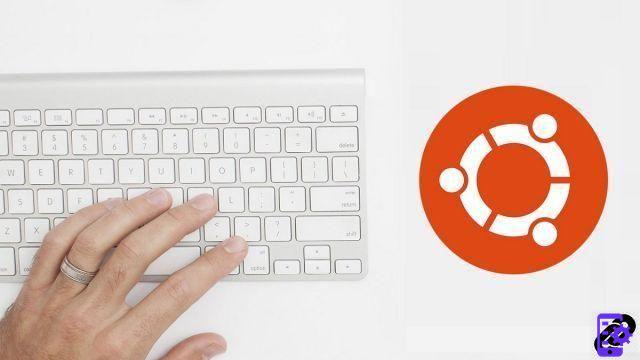 If you are installing your system on a PC with an English/American QWERTY keyboard, you will probably want to revert to a French AZERTY layout. In this tutorial, we will see how to switch between keyboard layouts on Ubuntu.


Change keyboard layout in Ubuntu
Open them Parameters from the quick access at the top right of the screen.



Click on Countries and Languages. You will see what is the system language and what is the keyboard language in Input sources. As seen here, the keyboard is in English (US), so in QWERTY layout. Click on the button "+" to add a new layout.


From the list, choose French (Spain).


Then choose the variant. Here we will select French (variant). This QWERTY layout corresponds to most keyboards on the market.


When you have chosen your variant, click on the green button Add at the top right of the window.


We see that the new layout is now visible in the keyboard language.


You must now delete the English (US) configuration. To do this, select the layout to be deleted, then click on the button "-".


Now only the French (Spain) layout remains, your keyboard is in AZERTY.
As you can see, setting the layout is very easy with Ubuntu. You can also choose many parameters adapted to all types of keyboard on the market.
To download :
Ubuntu
Find other tutorials on Ubuntu:
How to install Java on Ubuntu?
How to uninstall software on Ubuntu?
Essential Ubuntu Keyboard Shortcuts
The essential command lines to know on Ubuntu
How to create a restore point on Ubuntu?