I DNS, are a computer system that we use every day without realizing it, in an invisible way, every time we want to connect to a website.
While in the past (1983), to access a site it was necessary to know the exact IP address (example 149.202.199.30 is the IP of GiartheniBlog), now we can easily connect by writing the name of the site (example www.forinformaticslovers.com).
The DNS system consists of many servers, called DNS servers, which automatically translate the name of the site to which we want to connect to its exact IP address for our browser, thus allowing us to connect.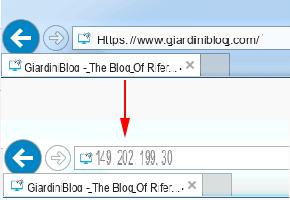 Usually the DNS server settings are therectly configured on the router provided by our ADSL / Fiber operator or by our mobile SIM operator.
The reasons for changing DNS are various and very valid, for example:
The possibility of access blocked sites, which have been blocked for example by the provider of our telephone operator at the DNS level.
Using reliable DNS servers is also important for the safety, as dangerous or unsafe sites are automatically blocked.
The last of the main reasons is concerning the privacy, as not all of our accesses to the various websites are recorded.
How will I change DNS on Android
That said, we will now see how to change DNS on Android (smartphone or tablet), both in case it comes connected via Wi-Fi both if you use the mobile connection, but first we suggest i best DNS that you can find:
WHICH DNS TO USE?
DNS mostly Recommended, for the reasons we talked about above (site blocks, security and privacy), they can be chosen from these 3 available below, even if the Google DNS they are a real guarantee and using these you are never wrong.
DNS Google
DNS OpenDNS
208.67.222.222
208.67.220.220
DNS Comodo Secure DNS
CHANGE DNS ON ANDROID WITH WI-FI CONNECTION
If you have a smartphone or tablet with Android connected to a WI-FI network and you intend to change DNS, you must:
Click on the icon Settings, represented by a gear that you find either in the first screens of your smartphone or in the applications menu.
In the window that opens, click on "Connections".
And then on "Wi-Fi".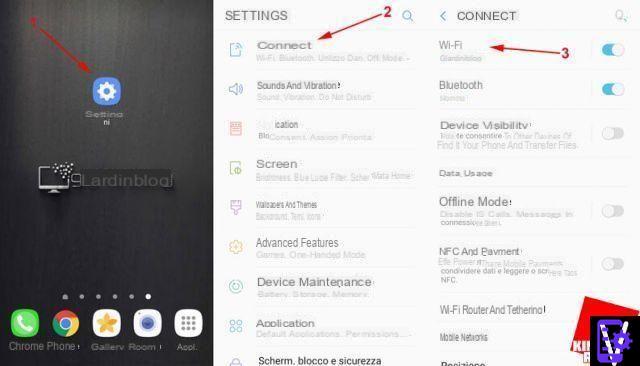 The items in these menus may be slightly thefferent from device to device, as there are many Android devices and each has its own customizations. However, once you get to the Wi-Fi section, follow all the steps I'm about to show you:
Press and hold on wireless connection you are connected to, until a drop-down menu opens.
In this menu choose "Manage network settings".
In the window that opens, click on the arrow next to DHCP.
At this point, a drop-down menu will open that will allow you to set theStatic IP by clicking on Static.
At this point all you have to do is enter in DNS 1 "8.8.8.8" e in DNS 2 "8.8.4.4"
Finish the procedure by clicking on Save.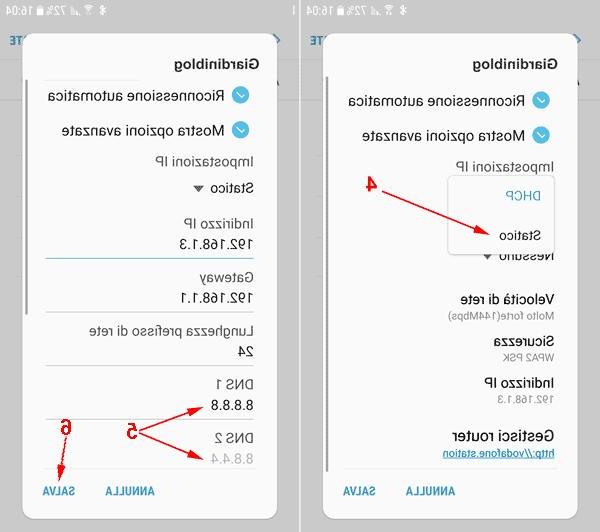 CHANGE DNS ON ANDROID WITH MOBILE CONNECTION
If, on the other hand, your Android smartphone or tablet is connected via mobile connection (this method also works with Wi-Fi), there is a very simple method that does not require root (see also: what is rooting and reasons for doing it), but simply by using the following application:
LINK | DNS Changer (no root 3G/WiFi)
Once this application is installed, all you have to do is click, as shown in the image below, on "Start", then on "OK" and again on "Start", until the word Connected appears with a green background.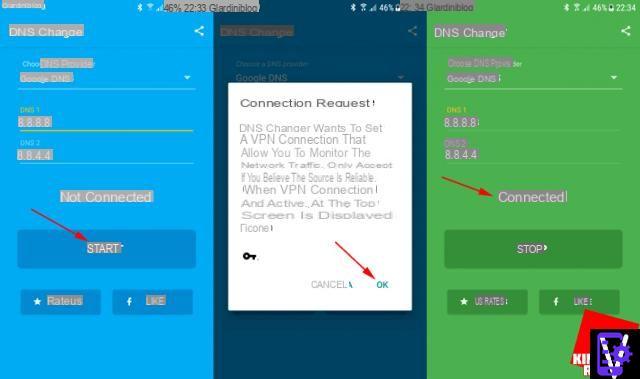 If you want to change the DNS also on other devices in your possession, you can follow our complete guide: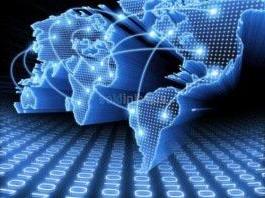 How to change DNS and choose the best of 2021 Changing them can make our navigation faster, safer and allow us to How to change dns on Android to access blocked sites