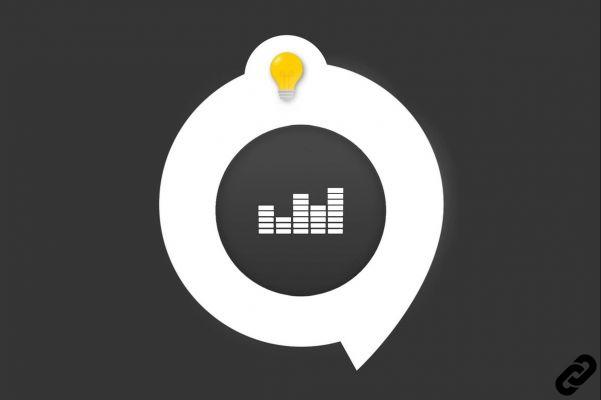 While it is not possible to completely customize the display colors of Deezer for Android, you can however activate the dark mode. This option is available for free accounts and for all paid offers.
Dark mode increases visual comfort when the surrounding light is low, at night for example, or when your eyes are tired.
How to change the brightness on Deezer?
1. From the cogwheel at the top right of your screen, access the application settings and choose "Display".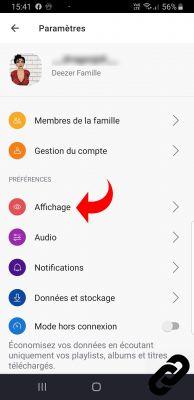 2. With the "Automatic" mode, the brightness of the Deezer application is modeled on that of the phone (if it is for example in manual night mode
or programmed).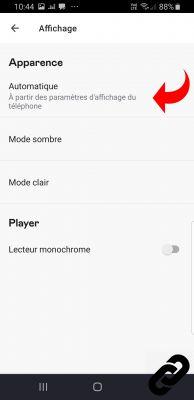 3. Select "Dark Mode" or "Light Mode" to keep all app screens black or light.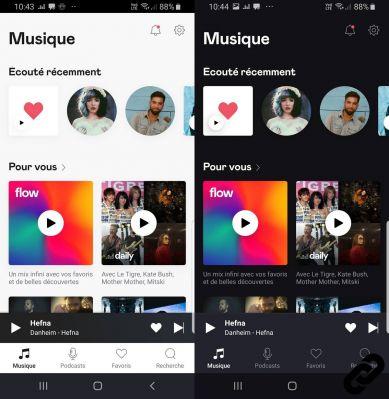 4. By default, the mini player at the bottom of the screen (which displays the name of the song currently playing) is black, regardless of the mode chosen. If you want it to be black when using dark and white mode
when you are in light mode, activate the option "Monochrome reader".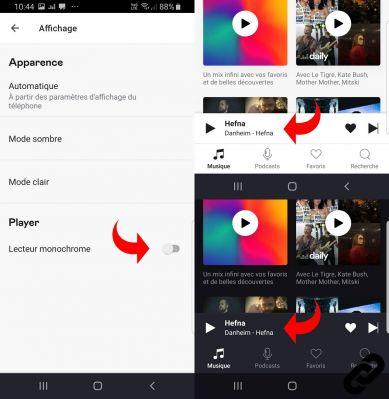 Listen to music, create your playlists, discover artists, while improving your user experience and saving your battery, these are the promises kept by the dark mode, which can be activated in a few seconds.
> Find all our tutorial series on Deezer
> How to manage your Deezer account?
> How to use Deezer?
> How to listen to Deezer on other devices?