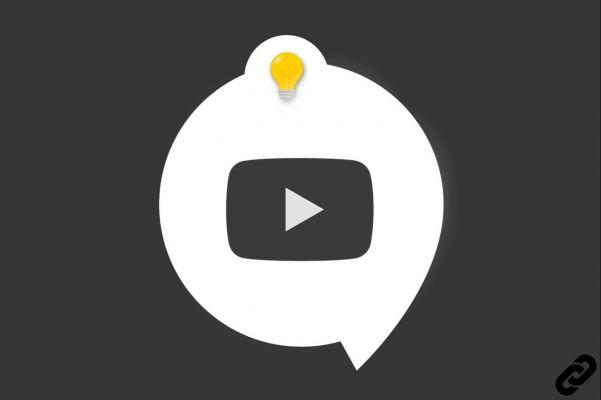 Did you just create a YouTube account? It's time to personalize your profile. One of the first things to do is update your featured photo. By default, the image used is the one you have chosen for your Google account. However, it is quite possible to modify it. For this, you must first have create a channel on the platform YouTube .
The profile image is an essential element of the digital identity. It is, in fact, the first thing that Internet users will see and it is important to leave a good impression. It is therefore necessary to choose this photo carefully. You found ? All you have to do is upload it to your YouTube account. To do this, you must go to the settings of your channel and follow the following tutorial.
Changer sa profil photo sur YouTube
Here are the steps to change your profile picture:
1. Go to the YouTube site.
2. Click on your avatar, which is located at the very top right of the screen.
A drop-down menu appears. Click on "Your channel" to open your personal space.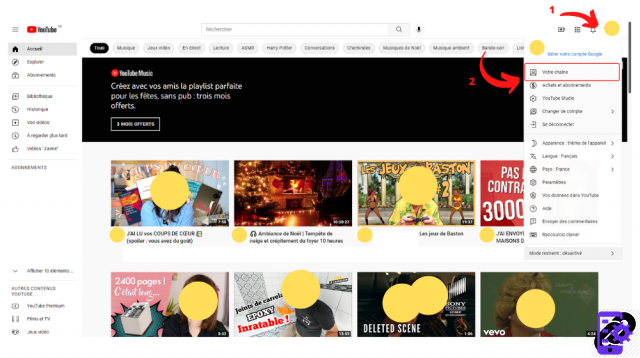 3. Are you there? Click the "Customize Channel" button.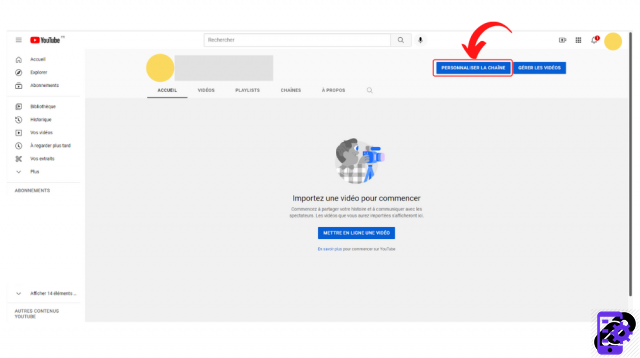 4. The YouTube Studio opens. Tap on the "Branding" tab.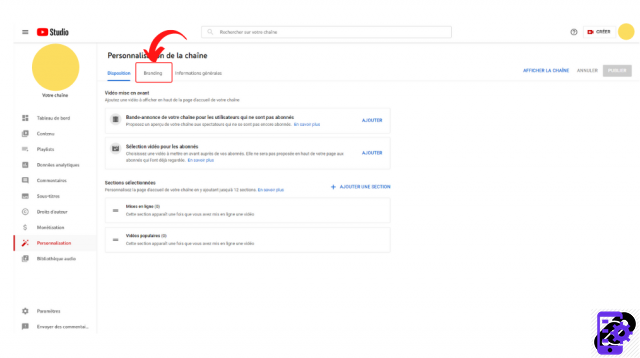 5. In the first section, named "Photo", click on "Edit".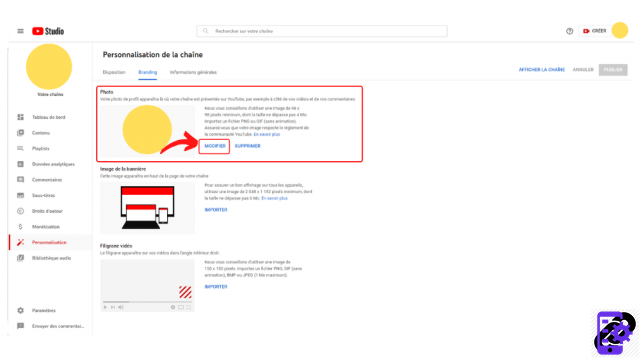 6. A window opens for you to search for your new profile picture. Select it and click "Open".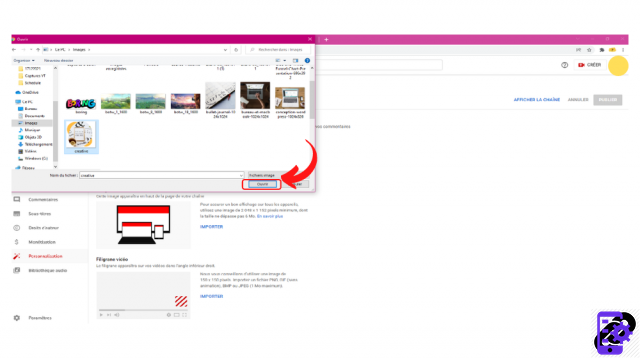 7. A "Customize your photo" menu appears. Center your image using the checkmarks provided.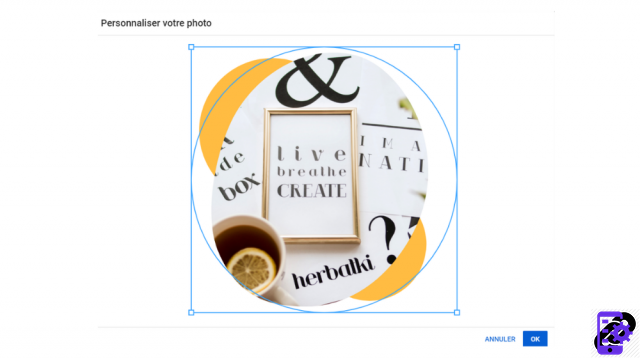 8. Is it all good? All you have to do is click on "OK" and then on the blue "Publish" button. This is located at the top right of the screen.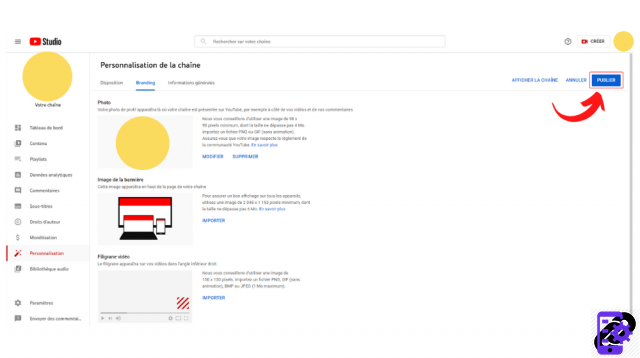 Namely, your image must comply with certain recommendations: it must be at least 98 x 98 pixels and must not exceed 4 MB. In addition, the file must be of the PNG or non-animated GIF type.
Find all the tutorials to master all the features of YouTube:
Our complete YouTube file: tips, advice and tutorials
How to manage and secure your YouTube account?