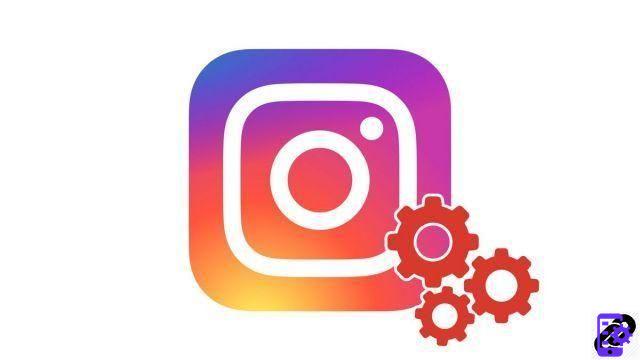 For some reason, you would like to change your username on Instagram? No problem, it's simple and extremely fast! Without further ado, we show you how to do it in this new tutorial.

To find out how to manage your Instagram account perfectly and take advantage of all the features of this ultra-popular social network, do not hesitate to consult our series of tutorials and articles dedicated to Instagram.


Change username on Instagram
Open your Instagram app by tapping the famous multicolored camera icon. Next, head to your personal account. To do this, touch the small profile picture that is located at the bottom right of your screen.




Once on your page, tap on "Edit Profile" which is between your published photos and your account information.



Then select the "Username" line on which your current user name is written. Delete it and write the new name you want to adopt for your account. Instagram will validate or not your proposal, depending on the availability of your choice.



When you see the symbol validating your proposal appear in a small green circle at the end of the line on the right, you can press this same icon which is present in its blue version (and without a circle) at the top of the page, still on the right part of the screen.

That's all ! Your username has been successfully changed. Do not hesitate to let your friends and other followers know that you have changed your username, otherwise they may question your profile, or even be suspicious of it.
Whether it's to stop displaying your true identity or, conversely, you want to reveal it, whether you're trying to avoid a troublesome user, whether your current nickname no longer corresponds to you or simply out of fantasy... There is as many reasons to change the name on your Instagram account as there are users.
Find other tutorials to help you manage your Instagram account:
How to link your phone number to your Instagram account?
How to change the phone number linked to your Instagram account?
How to enable two-factor login on Instagram?
How to change the email address of his Instagram account?
How to reactivate your Instagram account?
How to remotely log out of your Instagram account?
How to change your Instagram password?
How to turn off two-factor login on Instagram?
How to use multiple accounts on Instagram app?
How to delete your Instagram account?
How to use Instagram on a computer?
How to create an Instagram account?
How to temporarily deactivate my Instagram account?
How to connect your Instagram account to your Facebook account?