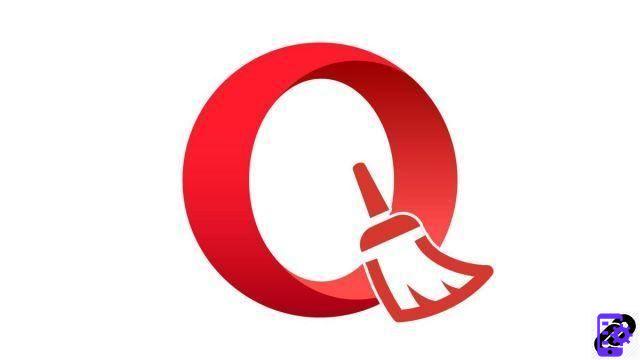 To speed up browsing, Opera, like any browser, keeps certain data from the sites visited and saves them on the hard drive. This is called cache storage. It's very useful. However, if errors occur, they too are saved and may disrupt navigation.

To avoid ending up on web pages that have not been updated and in order not to clutter up your computer's memory too much, emptying the cache from time to time is a good idea. We will see how to proceed in this tutorial dedicated to teaching you how to protect your privacy on Opera.


Clear cache on Opera
See you in Menu by clicking on the icon Opera at the top left of your page.



Place your cursor on History in the drop-down panel, then, in the second one that just opened, select Clear browsing data.


A small window appears, keep the last box checked Cached files and image and deselect the others.


Select the period over which you want to delete the cache, to completely clean your hard disk, choose All periods.


Click finally on Erase data.
Clearing the cache will give your browser a boost, without losing the data you use every day. Indeed, emptying the cache does not erase the passwords for example, so you won't have to tear your hair out if you hadn't memorized some of your precious codes!
Find other tutorials dedicated to protecting your privacy on Opera:
How to configure Opera's VPN?
How to activate and deactivate VPN on Opera?
How to delete passwords saved on Opera?
How to activate private browsing mode on Opera?
How to delete frequently visited sites on Opera?
How to delete previous entries on Opera?
How to change a password saved on Opera?
How to clear the history on Opera?
How to view the passwords saved in Opera?
How to delete cookies on Opera?