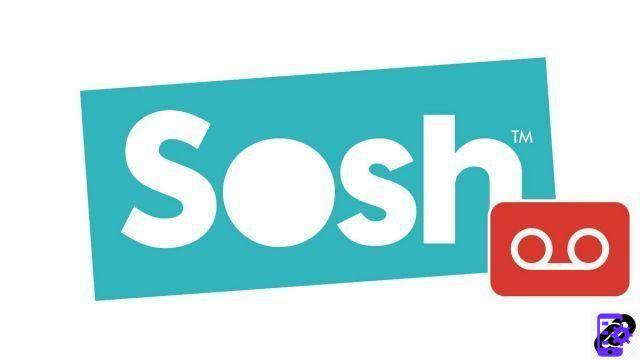 In case of unavailability, your incoming calls are redirected by default to your mailbox, in other words to the answering machine. With Sosh, there are various settings to customize and manage your messaging efficiently. We take stock here of the features of the Sosh answering machine.


All about the Sosh answering machine
The answering machine is a feature that could not be more basic and is nevertheless essential since it allows our correspondents to leave voice messages in the event of no response. If you do not want to miss a single call, we invite you now to consult our guide to activate call forwarding at Sosh.
There are two ways to check your voicemails with your Sosh mobile plan:
By dialing 888, or by holding the answering machine shortcut key (key 1 for mobiles purchased on the Sosh store)


Via visual voicemail (MVV) which allows you to listen to and manage your voicemail messages directly from your smartphone via a visual interface
Regarding the volume and duration of storage of voice messages on your answering machine, you should know that Sosh keeps your messages for 15 days. It is possible to save a message for an additional 14 days. Your answering machine can contain a maximum of 30 voice messages.
Note that visual voicemail does not have these limitations since the messages are stored directly on your phone.
How do I activate visual voicemail?
To listen to your messages without having to contact 888, it is possible to activate visual voicemail. First, you need to download the Orange Visual Voice Mail application and install it. Logically, the service should work instantly thanks to this application.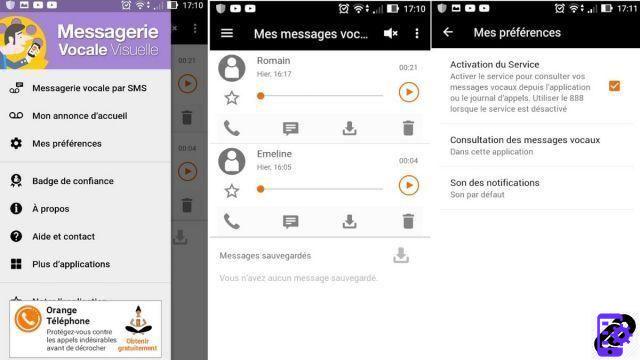 If you are having problems getting visual voicemail to work then we recommend that you contact Sosh customer service.


How to check your answering machine from abroad
To check your voicemail messages from abroad, one of the best solutions is visual voicemail. However, if this Orange application does not suit you, you can then consult your messages by calling the answering machine. First of all, it is necessary to define a secret messaging code. Note that this will also allow you to view your messages from another mobile line than yours.
To define a secret code, dial 888 then type 3 to select the section allowing you to define a secret code. Then follow the instructions and enter your secret code.
You will thus be able to consult your mailbox from abroad by dialing +33 6 08 08 08 08 from your mobile or another line. You must then dial your telephone number followed by the # key, then enter your secret code to access your answering machine.
How to activate voice command on your Sosh answering machine?
To avoid the hassle of "press 2 to save", "press 3 to delete" and so on, you can activate the voice command of your answering machine in order to control it entirely with your voice.
The procedure is the same as that indicated above for defining a secret messaging code: dial 888, then type 3 to access the section concerned. Then type 2 to select the voice command, then 1 to validate its activation. Your answering machine will then be directly controllable by voice with words like "save, listen again, call back" and so on. However, this feature does not disable navigation from the keys of your phone.
How to activate voicemail by SMS at Sosh?
Voicemail by SMS is a paying option at Sosh, it is billed at 1€/month. It is not a question here of receiving notifications when you have new messages on your answering machine, but rather of a written transcription of the voice messages left by your correspondents.
You have three options for subscribing to this option:
Via visual voicemail: you will find the option directly in the menu


Via l'application MySosh


Via your Sosh customer area, section Contracts and Options > Add an option
Small clarification: the transcription of messages in writing via SMS is limited to the first 40 seconds of a voice message. Do not expect to receive a transcription of a long message, it will always be necessary to go and listen to it to fully understand it.
Useful information from Sosh:
Sosh mobile network: what is the Orange network coverage worth in Spain?
Sosh mobile network: what 4G, 3G and 2G speeds for the telephone operator?
Expertsconnecting accompanies you during your steps at Sosh:
Sosh sponsorship: How do the advantages of the offer for mobile plans work?
How to connect to your Sosh customer area and manage your account?
How to unlock a smartphone at Sosh?
How to migrate from Orange to Sosh?
Comment configurer l'APN Sosh sur son smartphone ?
How to enable Wi-Fi Calling at Sosh?
How to activate call forwarding at Sosh?
How to retrieve your RIO code from Sosh?
How do I contact Sosh customer service?
How to activate your Sosh SIM card?
How to cancel your Sosh mobile plan?