We may be a little ahead of the holiday schedule, but we couldn't help but share this incredible announcement with you. In fact, the new was presented in recent days lego advent calendar inspired by the Avengers. An incredible object, which will accompany your countdown to December 25th with gadgets, accessories and objects to assemble, all inspired by the famous superhero saga. Let's go find out something more.
The new Lego Marvel The Avengers advent calendar
The new advent calendar was presented, albeit a little in advance Lego Marvel The Avengers, which will be made available for purchase starting next month. From what we know, the set consists of well 298 pieces. And inside the 24 boxes are hidden small gadgets and characters inspired by the superhero saga. Between these, set mini-figure attract our attention: Iron Man, Spider-Man, Black Widow, Thor, Captain Marvel, Thanos and Nick Fury. To these must also be added a series of amazing accessories such as the Quinjet, the Helicarrier, the Spider-Man drone and the Avengers Tower. In short, everything you could want from a set inspired by the Avengers.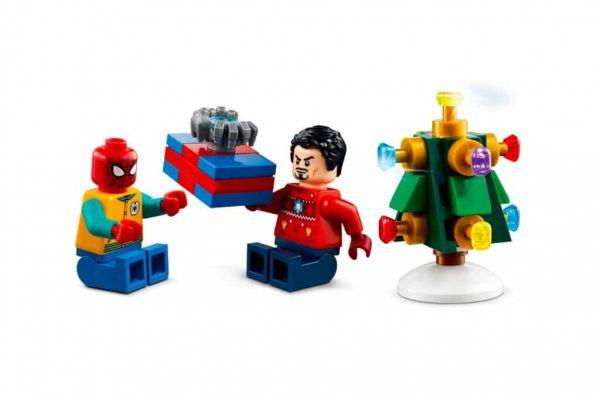 But that is not all. Alongside the characters from the Avengers saga, the set also features some typically Christmas items, such as Lego gifts and an Infinity Stone-themed Christmas tree. And in order not to miss anything, Lego also allows you to transform the box into a themed background for your characters. In short, a set not to be missed for fans of bricks and superheroes. Apparently, the Lego advent calendar will be pre-orderable on the company's US site starting from 1 September. The price? Alone 39.99 $. A more than reasonable amount to spend the Christmas holidays in the company of the Avengers.
Discount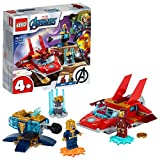 LEGO Super Heroes Marvel Avengers Iron Man vs. Thanos,...
LEGO Marvel Avengers: Iron Man vs. Thanos (76170) is an iconic superhero toy, designed to encourage ...
Includes Iron Man and Thanos minifigures, a streamlined jet, turret with machine gun and 2 mounts ...
Parents and children can have fun together by recreating movie scenes and dreaming of endless superhero adventures ...
19,99 EUR −5% 18,98 EUR Buy on Amazon Offer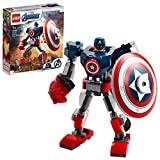 LEGO Super Heroes Marvel Avengers Mech Armor of Ca ...
The Classic LEGO Marvel Avengers Captain America Mech Armor Set (76168) makes a great superhero gift; this...
Includes a Captain America minifigure and a buildable mech with a large shield that attaches to one hand and a ...
Kids open the mech cabin, place the Captain America minifigure inside it and can save the ...
9,90 EUR −4% 9,49 EUR Buy at Amazon TagsLEGO Marvel Marvel Avengers Lego unveils the Avengers-inspired advent calendar