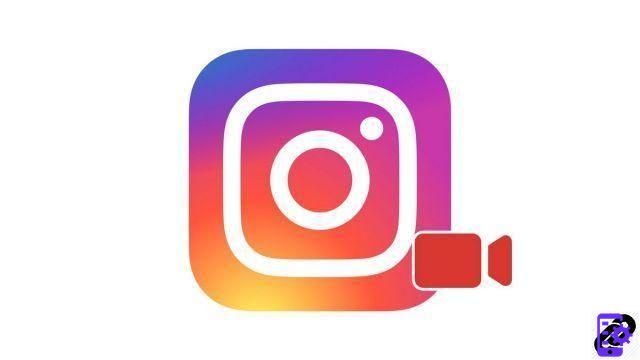 Instagram allows you to broadcast live videos from your account: a particularly useful function to bring together as many subscribers as possible at the same time. You will be able to make a live a real event! But before embarking on this type of publication, it is better to be prepared and know where you are stepping. In this tutorial, we show you, step by step, how to do it.

Become a pro of one of the most used networks in the world by knowing how to manage content and posts on Instagram. You will thus master your application at your fingertips. For now, we show you how to launch a live video on Instagram. We invite you to find the way, but not to go to the end of the operation at the same time as you follow this tutorial because, once you have started the live, you will be really and immediately live on the network ! We therefore advise you to prepare a minimum before you jump into the water.


Create a live video on Instagram
First, tap the Instagram icon to open your mobile app (creating a live is impossible on PC). On your homepage, select Instagram's camera logo, which you may already be used to using for your stories. It is located at the top left of the screen, near the mention "Instagram".




Once the camera is open, scroll the carousel at the bottom to position yourself on "Direct" (far left).



Then press the big button in the middle that bears the colors of Instagram: be careful, this action will trigger the live!



Once live, you can add stickers to your video, consult any questions sent to you by your subscribers, invite contacts to join the event, etc.



Then, all you have to do is press the "Back" button on your smartphone and confirm by selecting "End video".



You will then have two options: "Share to story" or "Delete video". To distribute it, choose the first option.

Note: don't forget to tell your subscribers that you are going to create a live event and of course to send them the day and time of the video event!
Fortunately, for all absent subscribers, your live video will, like any story, be available for 24 hours. It will then be saved and will then only be available to you.
Find other tutorials to help you manage content and your publications on Instagram:
How to turn off autoplay videos on Instagram?
How to add music to an Instagram story?
How to add stickers to an Instagram story?
How to download all the photos and videos from his Instagram account?
How to do a story poll on Instagram?
How to upload a video to Instagram?
How do I delete a post on Instagram?
How to upload a photo to Instagram?
How to post a story on Instagram?
How do I post multiple photos in one Instagram post?