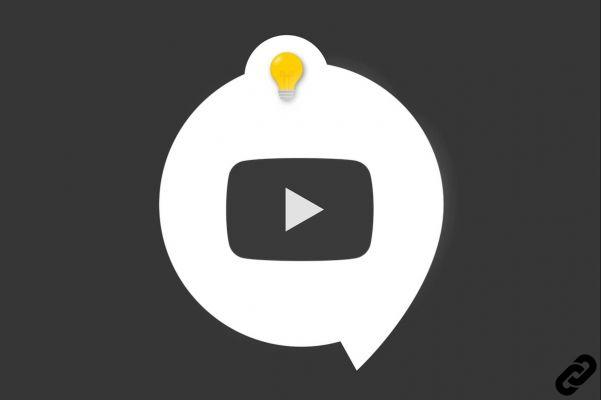 YouTube full of videos. It's very simple, we no longer know where to turn. Fortunately, the playlists make it quick and easy to organize content. You can create as many as you need, but did you know you can also create collaborative playlists? By distributing the link of your creation to collaborators, you can allow them to integrate videos in turn and considerably enrich the content available.
One for all and all for one ! Why create a playlist alone in your corner when you can benefit from the help of your peers? YouTube has understood this and therefore offers to invite handpicked collaborators to enrich these lists in turn. It interests you ? Let yourself be guided by our little tutorial on the subject.
Invite collaborators to participate in a YouTube playlist
Here's how to create a collaborative playlist:
1. Log in to YouTube homepage.
2. Click on one of your playlists. They are listed in the visible column on the left of the screen.
3. In the second column from the left, click on the three small horizontal dots located above the description of the playlist. Select the "Collaborate" option.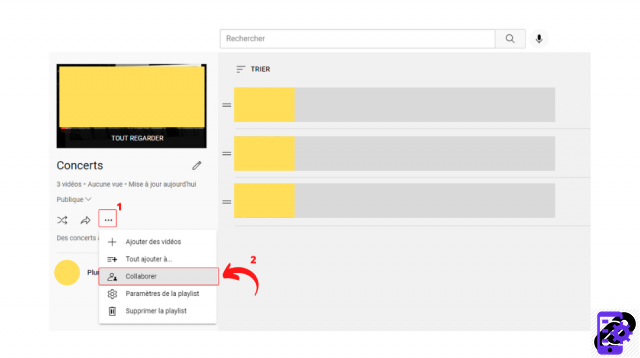 4. In the pop-up window that appears on the screen, check the field "Collaborators can add videos to this playlist".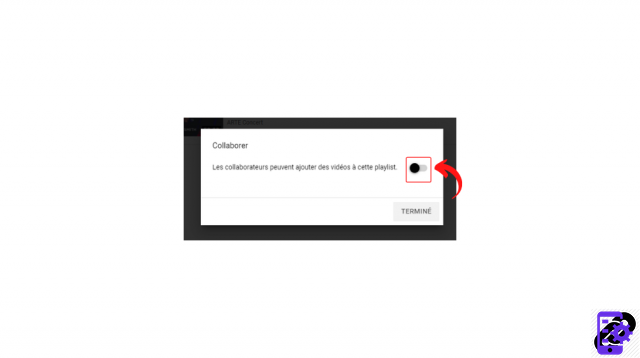 5. Then check that the "Allow new collaborators" field is also checked.
6. Copy the generated link and share it with your collaborators.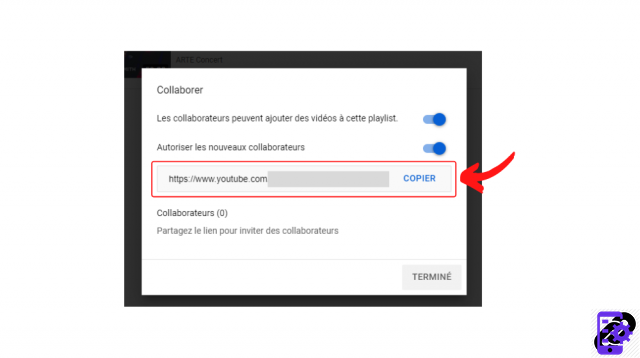 7. Click "Done".
Invited users will be able to access the playlist, confirm their participation and add the videos they want. Of course, it is possible at any time to block future additions. To do this, simply uncheck the "Allow new collaborators" field.
Find all the tutorials to master all the features of YouTube:
Our complete YouTube file: tips, advice and tutorials
How to master all the features of YouTube?