Have you always wanted to create your own app for Android but the lack of time or programming knowledge has always held you back over the years?
If it is undeniable that the best smartphone apps can only be obtained by deepening the knowledge of the most used programming languages ​​in the mobile environment (Java in the specific case of Android and then Swift or Objective C), it does not mean that you cannot have fun with simple interfaces, designed for those who know little or nothing about programming!
In this guide I will show you the best sites where it is possible create Android apps without knowing how to program; if the result is appreciable and deserves to be shared, you can also publish it on the Play Store to have it downloaded to friends, relatives or any user who deems your app useful.
Sites to create Android apps without knowing how to program
Note: If you intend to publish your app developed with the help of these services, remember that the Google Play on Android requires a single one-time registration fee of € 25. It is not necessary to use Android Stutheo, which is normally used for developing native Java applications on the Android platform.
Goodbarber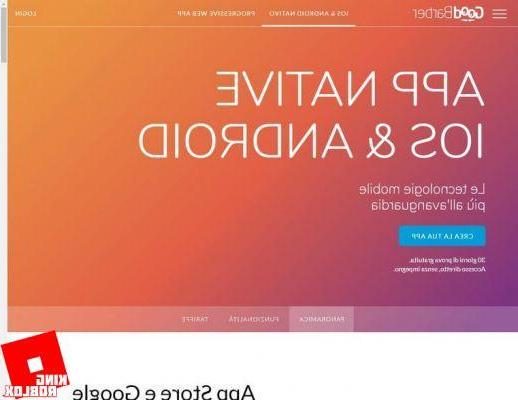 One of the best websites to be able to create Android apps without knowing anything about programming is definitely GoodBarber. With this famous service, you can have 30 day trial free in which to test all the buttons and the interface offered for creating the app through objects (similar to some programming languages ​​but simplified to the maximum).
Later, after the trial period, you can decide whether or not to purchase the license (starting from € 32 per month, billed annually) so as to have all the tools necessary to publish the app obtained: custom domain name, SSL security included, unlimited traffic and unlimited downloads. In adthetion to the app native, which is similar to a trathetional android application, you can also create one webapp able to be performed on mobile (therefore also Apple iOS), on computers and tablets without any thestinction.
LINK | Goodbarber
Swiftic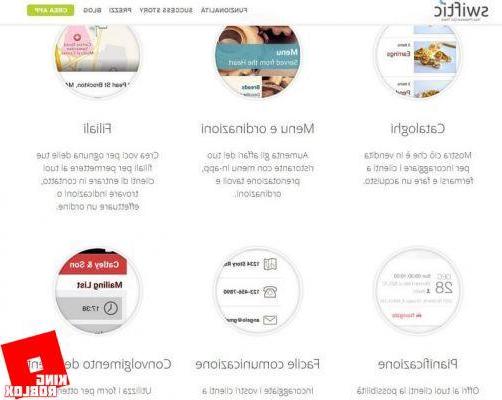 A very interesting site that can be used by whom has a commercial activity it's Swiftic. This site allows you to create your own app starting from scratch and without special programming skills using one of the many predefined templates that can be freely mothefied: from apps for catalogs, to app menus for restaurants and bars, to branch apps, arriving at apps for thestributing reminders, coupons. and communicate your contact details in a simple way.
The site allows you to access its tools only by registering for a fee starting from € 48 per month (annual billing) but you can try the service for 30 days and get the "satisfied or refunded".
LINK | Swiftic
AppMakr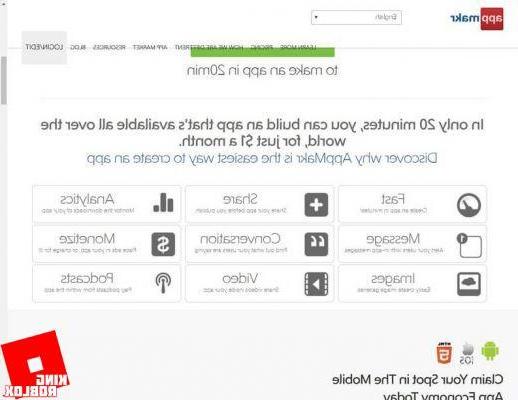 Another useful web service for creating an Android app without knowing how to program is AppMarkr. Even though the site looks a lot more basic than those recommended so far, it allows in just 20 minutes to create a working app and to test it immediately on an integrated emulator to check its correct functioning.
The service allows you to create a Webapp in HTML5 for free. If you want your own native mobile app, you can take advantage of the lowest price of similar services, which is $ 2 per month (paid annually).
LINK | AppMakr
Tilde App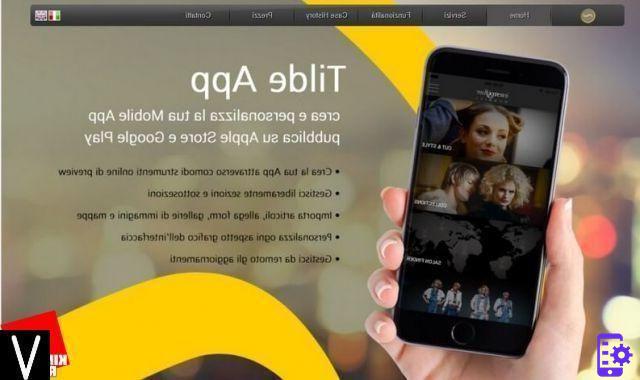 With Tilde App you can create your new app for both Android and iOS using all the tools available online to create the app without having any programming knowledge. The apps created can be integrated with any site in your possession, also managed with the well-known WordPress, in order to have an app with which users can read updates or news published with a lot of Push notifications.
The site also provides a series of experts able to improve and evaluate your app and immediately generate the file to be published later on the stores. The cost is higher than the other services and starts from € 199 per year, plus any commissions to be paid to publish it on the stores (on the App Store the license for iOS must be paid annually and costs € 79).
If you want to try the service before purchasing, at the time of registration you will be activated for a free trial period for 30 days where you can create a demo app.
LINK | Tilde App
Google App Maker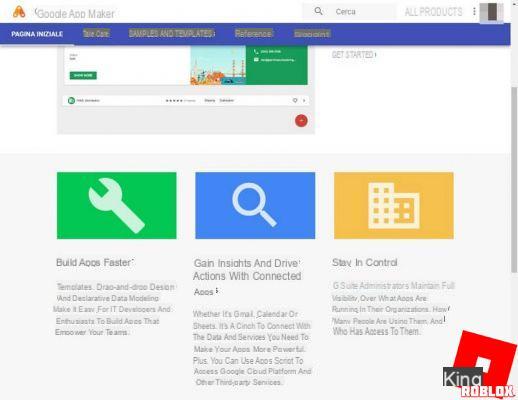 Finally, you can try the app creation tools provided by Google itself within the G Suite and gathered under the App Maker section. By opening this site you can quickly create your app using templates, predefined buttons and much more to instantly get an app for your company or business without knowing how to program a line of code. This service is not currently available in your language.
The entire work will be saved on your personal Google cloud and you can publish it on the Play Store at any time by paying the trathetional developer license provided.
LINK | Google App Maker
How to create Android apps without using programming languages