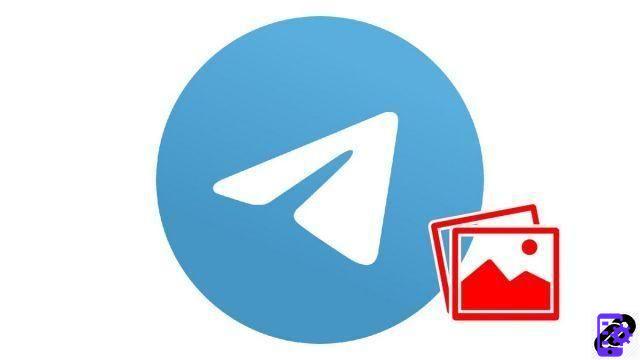 Complex, creating stickers is part of our series of tutorials on how to master all the features of Telegram. We'll show you how to do it step by step.


Create stickers on Telegram
Creating stickers for Telegram can only be done from a computer. You will need image editing software such as Adobe Photoshop or GIMP.
Open your image editing software. Here, Adobe Photoshop (note that Paint can largely do the trick).






Create a new project and set a width and height of 512x512 pixels.



Choose an image you want to make a sticker of and import it into your project. Here, the Expertsconnecting logo.



You are free to add other elements to your image, remove the background or change its color: do what you want with your image!



Go to File > Export > Save for web.



Change the document output format to PNG-8 and make sure the other settings match the screenshot.



Click on Save and choose the location of your choice.



On your computer, open the app Telegram.



Go to the tab Contacts, then, in the search, type " Stickers And click on it.



A new chat window with the bot opens. Click on " Start ».



Start by creating a new sticker pack. Type the command / Newpack. The bot will ask you what name you want your pack to have. Then he will ask to send him a first sticker. To do this, select the paper clip icon, then press File (and no picture!).



Select your sticker in the format . PNG you exported from your image editing software, then send the message.



The bot then asks you to send it an emoji that matches, or may match, your sticker. It can be anything, the purpose being to be able to "call" the sticker when using said emoji. Here we are going to go with the ☀️ emoji.



It is possible to add other stickers in the process. If you don't have another, enter / publish. The robot will then ask you if you want to choose an icon to illustrate your sticker pack. If you wish, send him an image in PNG format in 100x100 pixels. Otherwise, enter /skip and it will use the first sticker in your pack as an illustration.



Now enter a name for your sticker pack. Please note: sticker packs on Telegram are public. Anyone can access it from Telegram's global database. If you want your sticker pack to remain secret, choose a name that is very long and nonsensical. In our example, we will simply opt for "ExpertsconnectingTuto".


The bot now provides us with a link that can be shared to other users so they can use our stickers. Click the link to add the sticker pack to your collection.

The same procedure must be carried out for each new sticker that you want to add to Telegram. You can, via the @Stickers bot, add other stickers to pre-existing packs (with the /addsticker command), or create as many new packs as you want.
To use your brand new stickers, simply click on the "sticker" icon located at the bottom right of the message input bar and click on the sticker of your choice to send it.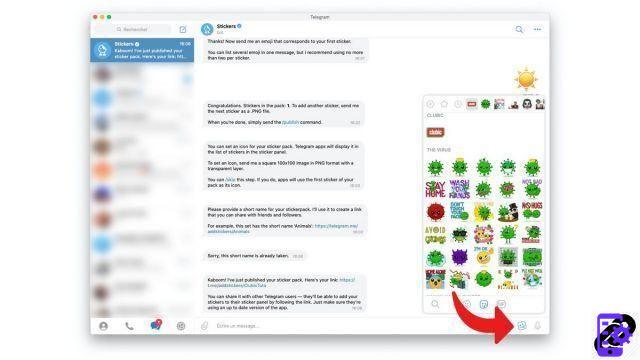 Find other tutorials to learn how to master all the features of Telegram:
How to delete stickers on Telegram?
How to create a poll on Telegram?
How to add stickers on Telegram?
How to make a call with Telegram?