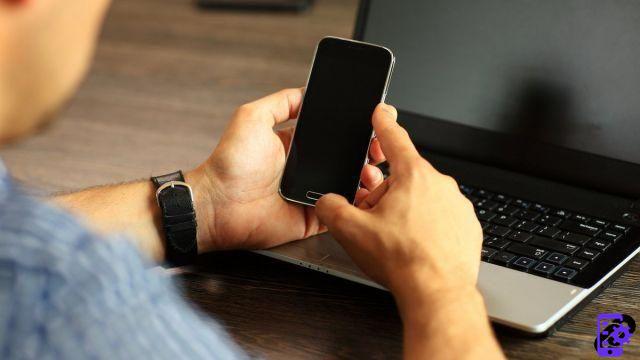 Android has become over time a stable and efficient operating system. If at one time, the operating system was regularly the victim of many bugs and malicious attacks, today it is much less the case. However, there are still several issues that can spoil the user experience, or even make it impossible to use your device.

These problems can come (and often come) from the owner of the mobile himself who has carried out a bad manipulation or locked the smartphone by mistake. It can also come from a lack in development.

Unlike Apple, which masters both the software (iOS, App Store) and hardware (SoC) chains, Android smartphone manufacturers have to deal with an OS that is not theirs, but that they can modify (almost) at will and a chip which, except at Samsung and Huawei, comes from another manufacturer (Qualcomm or MediaTek). A situation conducive to the appearance of bugs and which complicates the work of optimization, hence sometimes slowdowns or the capacity of a battery which melts like snow in the sun.

However, there are steps to take to prevent these problems, or repair the damage when the damage is done. This is what we will see in the rest of this file, part of a project to teach you how to use your Android smartphone properly.


Maintain your Android smartphone

Good use of your mobile on a daily basis, along with a few precautions to take from time to time, can considerably contribute to avoiding problems and extending the life of your smartphone. We will detail these simple but essential manipulations below, keep in mind that they can allow you to gain speed and autonomy.


Always make backups
Make regular backups of your system in order to find it identically once your smartphone has been repaired or on your new mobile. Do this manually or schedule regular automatic backups so you don't have to worry about it. The most practical is to go through the cloud, so you only have to log in to an account to retrieve the backup. In most cases, you have the choice between a backup managed by Google (via Drive) or the manufacturer of your smartphone. The easiest way is to go through Google, especially if you change your device to a model from another brand than the one you currently have. Here we detail the steps describing how to make a full backup of an Android smartphone.
The backup allows you to recover your photos, messages, installed applications, contacts and other information on your smartphone which has been restored to factory settings or on a new mobile via data transfer. We also explain here how to restore your Android smartphone. Apps will automatically reinstall via the Play Store (this does not work for apps installed via any other means) and data restored.
Unless you deliberately change your smartphone or reset it, to free up storage space for example (see our tutorial "How to free up memory on your Android smartphone"), you never know when you may have need a backup: mobile broken, out of order, lost or stolen... it doesn't just happen to others, so take your precautions.
To finish on this point, be aware that a backup can allow you to find certain data deleted by mistake! We show you in our tutorials how to recover a deleted SMS on an Android smartphone, or how to recover a deleted file on an Android smartphone.
Reset your Android smartphone
Factory resetting a smartphone is the easiest way to start fresh with a device. This feature is useful for giving a second life to a device that is beginning to show signs of weakness in terms of performance or autonomy or following the installation of an update that deteriorates the user experience.
This option also finds utility for the second-hand market. If you sell your mobile, don't forget to reset the smartphone to protect your data. And if you buy a smartphone from an individual, who has not performed the operation himself, return to the factory settings to start on a good basis.
But you may be wondering then How to reset an Android smartphone? Well we have a tutorial for that. We also teach you how to erase all data from an Android smartphone.
Find out about the health of your battery
The good performance or not of the battery of a smartphone does not only influence the autonomy of the smartphone, but also its performance. A damaged battery can therefore lead to other problems on your device.
You must therefore carry out an audit on the state of health of the battery of your mobile. Do not panic, in this article we reveal how to know the health status of an Android smartphone battery. And if it is not in top form, you will have to take the necessary measures: change your phone if you wish, or have the battery changed. This last operation has become difficult to perform yourself since the batteries are no longer removable. To replace it, you have to open the phone and fight with the glue. The risk of damaging the smartphone is high if you are not used to this kind of maneuver.
Android smartphone locked, what to do?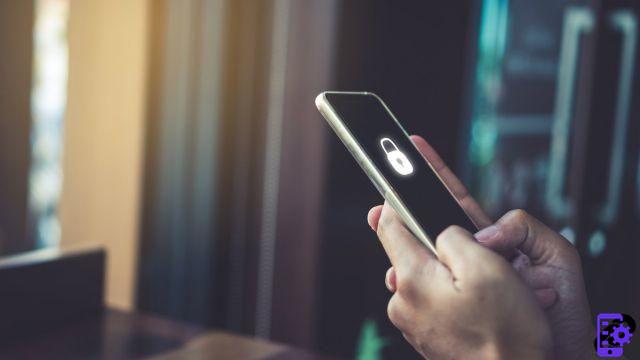 There are several types of locks on an Android smartphone. We are not talking here about the PIN code linked to the SIM card, but about blocking the phone itself. Android natively embeds a locking feature, but each manufacturer can replace it or enrich it with its own options via its in-house software overlay.
Overlay lock
We won't dwell long on this point since the parameters vary according to the brand and version of the overlay. This is an additional security system provided by the manufacturer to prevent third parties from accessing your data.
If you do not turn off your device regularly (and therefore you are not asked for the password often), some overlays still force you to enter the password from time to time (every three days for example) to don't forget it.
It is important to keep your phone's unique IMEI code handy to identify it. If you no longer have access to the smartphone, it can be found on the box of the device.
Operator lockout
Although this has been increasingly rare in recent years, depending on the conditions under which you purchased your android smartphone, it may be locked to a particular operator. Therefore, only SIM cards from this same operator will be supported by your smartphone. This can be annoying in the event of a change of operator, but also in the event of the resale of the smartphone.
If you want to know how to unlock an Android smartphone, go to our dedicated tutorial. You will see, the unlocking operation is quite fast and simple to apply. You will not be required to have any computer knowledge.
Forgot unlock password
We explain here what to do when you have forgotten the code of your Android smartphone when you switch it on. For convenience and security reasons, fingerprint and face recognition authentication only works for unlocking the screen, not the phone.
Unlocking an Android smartphone without the lock code is logically not easy. The idea is to secure the information so that a malicious individual cannot access it. But there are possibilities, which we detail in our tutorial "How to unlock an Android smartphone without the lock code?".
Common bugs on Android smartphones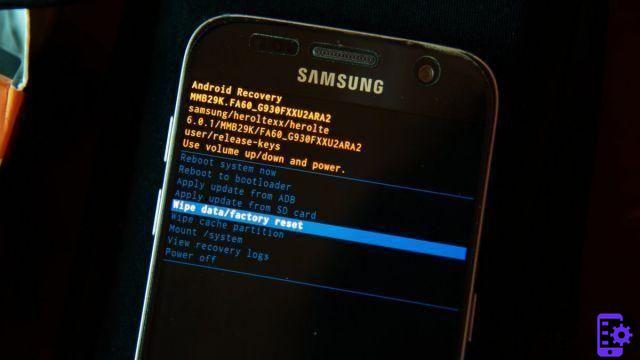 There are many more or less common bugs on Android. Again, the problems are fewer today than a few years ago. But concerns remain and owners of a mobile that is a few years old and no longer updated may experience difficulties.
One of the best-known bugs is the famous "boot loop", a restart loop that makes it impossible to use the smartphone. Many models of Android devices have been affected, including the LG brand. Some generations of Snapdragon SoCs are also to blame. Freeze, blockages and black screen are also among the recurring concerns.
Be aware that it is possible to recover certain data on an Android smartphone even though it is broken, in particular thanks to third-party software. To do this, go to our tutorial "How to recover data from a broken Android smartphone?"
Smartphone restarting in a loop
Looping reboot is one of the common bugs you may encounter when owning an Android smartphone. The mobile simply cannot boot and goes through restarts in an attempt to launch the system.
What is also called the boot loop can occur at any time, without the user doing anything wrong or having performed any action causing this bug. It has been identified that an error during an update can also cause a restart loop.
In most cases, it is possible to solve the problem by forcing your smartphone to turn off (see the tutorial "How to force an Android smartphone to turn off?") and then turning it back on. If that doesn't work, there are alternatives to go further that we detail here: "How to unlock an Android smartphone that restarts in a loop?"
But that's not enough all the time, and in that case, there's not much you can do on your own. If your device is under warranty, you can have it repaired or your smartphone replaced. Otherwise, try to take it to a third-party repairer or change your phone.
Smartphone stuck on black screen
Your smartphone is stuck on a black screen? In most cases, this causes severe panic among users, but it is usually a mild bug, the result of a software crash. Rest assured, nothing too serious and a restoration often allows everything to get back to normal. But we tell you more in our dedicated tutorial, called "How to fix an Android smartphone stuck on a black screen?"
Disappearance of the Play Store and Google services
This bug is very infrequent, but can ruin the user experience when it occurs. Android without Google services is possible, but it also means missing out on great apps and features. We can clearly see this with Huawei, which no longer has the right to equip its smartphones with the Play Store and Google services because of the United States government's sanctions against it, they are essential for the majority of users.
The disappearance of Google Mobile Services (GMS) can only be due to improper handling by the user or a virus. Fortunately, any smartphone model with a GMS license can reinstall all lost services. We explain in this tutorial how to repair the Play Store on an Android smartphone.
So you can once again use the app store to manage your downloads and updates.
To read also:
How to configure and keep your Android smartphone up to date?
How to manage applications on your Android smartphone?
How to master all the features of your Android smartphone?